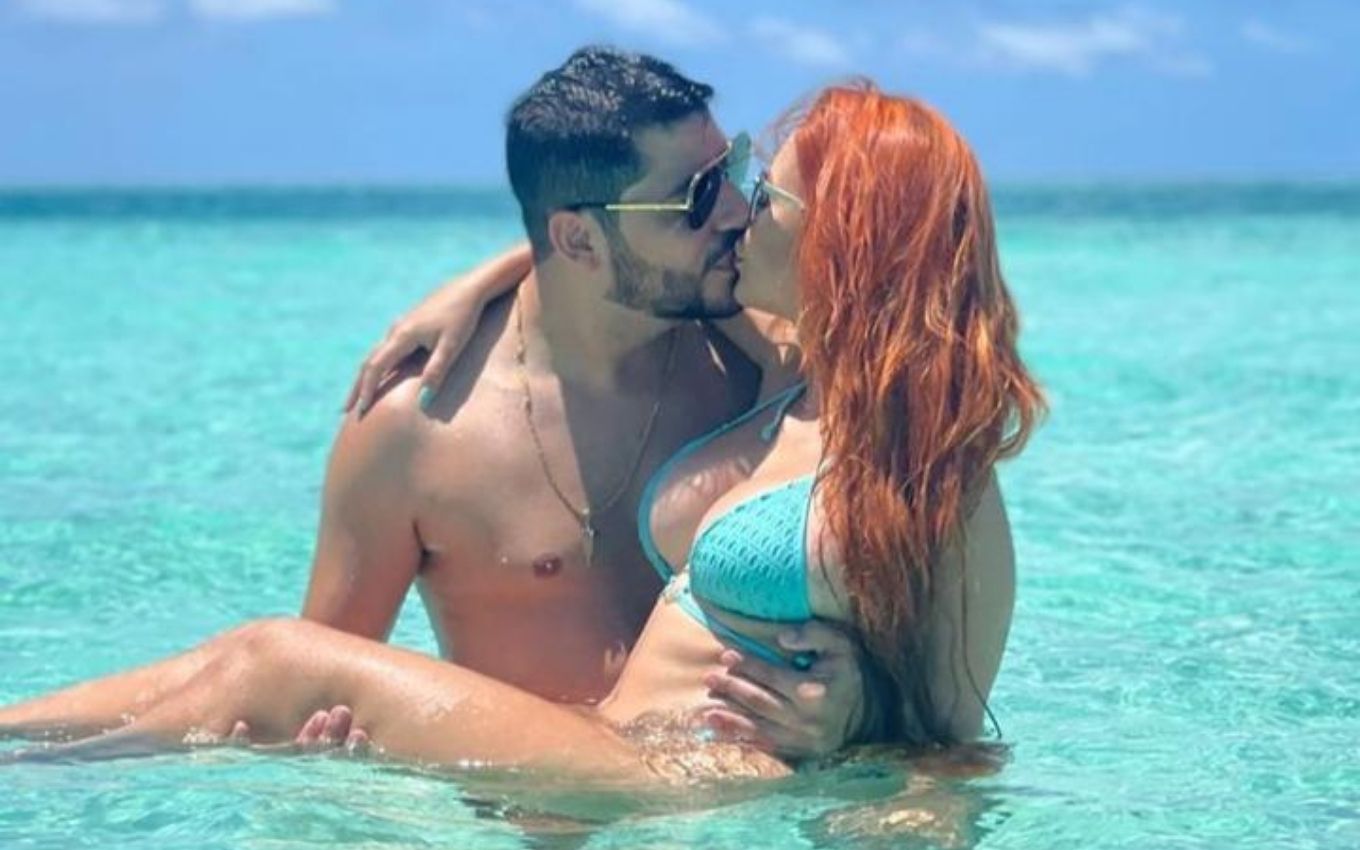 After suffering with the "curse" of Power Couple Brasil and breaking up in August, Mirela Janis and Yugnir Ângelo managed to get rid of the "bad omen" and resumed their relationship. The two emerged kissing during a romantic trip to the Maldives Islands. The producer even took his son along on the tour.
"I love you," Yugnir wrote, as he posted a photo in the Instagram Stories with Mirela on his lap in the middle of the heavenly sea. The former Power Couple had turned off social media after the breakup was publicly confirmed by the dancer last month.
The producer reactivated his Instagram a few days ago and stated in Stories that he wouldn't give up easily. Angelo confessed that he was suffering with the breakup and even sent flowers and chocolate in an attempt to get back together with his beloved.
The redhead, in turn, kept her profiles active and received support from her followers after the end of the relationship. But fans didn't react at all well to the ex-couple's rapprochement and started to stop following her.
Within Power Couple 5, Yugnir even asked for Mirela's hand in marriage during a joke they made on Valentine's Day, which was also the ex-MTV's birthday.
Out of confinement, however, the two avoided questions about the marriage proposal when asked by the TV news.
Check below publications by Mirela and Yugnir in Maldives:
.