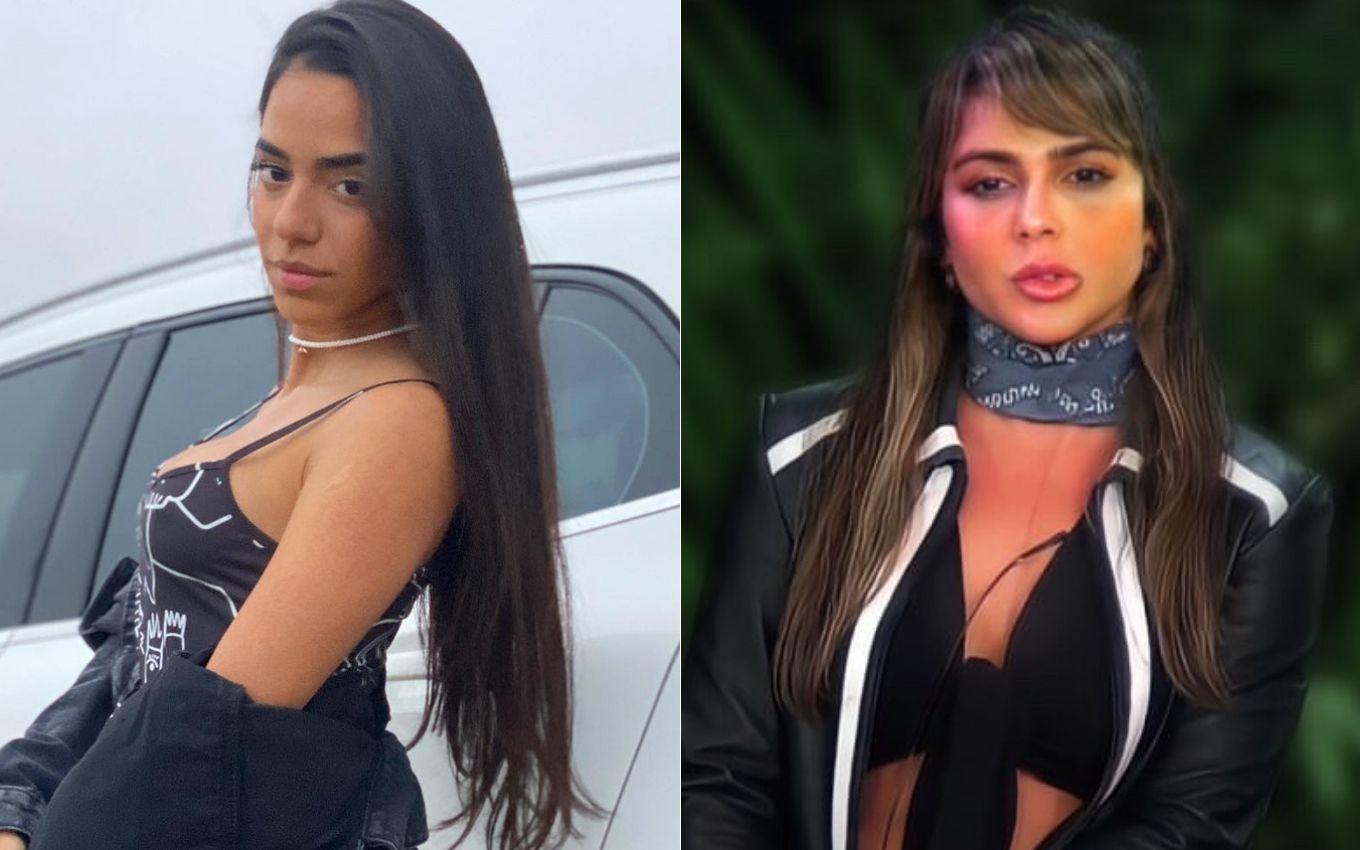 Mirella Santos declared war against Nadja Pessoa on social media. This Monday (30), the Twin Lacração rebutted the blonde's accusations about an alleged provocation on Ilha Record and detonated: "Stop being a naughty liar!".
Vote in the poll ->Who should win the R$ 250,000 prize from Ilha Record?
"I just woke up with a stressful news, a lie. Nadja is thinking that she is joining a reality show, keeps posting a lie and still blocks me. If she hadn't blocked me, Nadja, I would talk to you in private. Stop being a naughty liar, saying that I threw water on your cookie, which provoked you. Are you crazy?", said Mirella on Instagram Stories
The controversy began when Vinicius D'Black's ex-wife shared a Story in which she criticized Mirella and Any Borges. "Here they got together to tease me, did everything, took my stuff, splashed water on my cookies, etc. All to tease, and I left beautifully, because that doesn't work for me anymore. That the edition should have shown, right? "questioned Pyong Lee's ally.
The post was shared by Instagram pages, and MC Loma's cousin was not silent. "Stop pretending, because there's no more camera for you to play the poor thing, liar, actress. Stop putting my name in your mouth and making up lies, you who are not woman enough and were always making jokes," she continued.
"She still says she talks to her face, but a real woman doesn't crack jokes to disrupt people, like you used to do! Naughty liar, unlock me woman, I say to your face! There are things you have to defend yourself. I've never touched you. in nobody's things in that reality show, I was never at that moment trying to destabilize this woman", he reinforced.
In the sequence of videos, Mirella reinforced the importance of her position in the case: "No one will guess for me if they don't talk. I'm worried about talking, because people will think I want a biscuit and I'm taking it at the drugstore, just like I'm taking it straight away. you know what happens, the jokes. Whoever was there knows it's a lie, it's all a lie! It's a lie that I'm shocked, I'm like: 'My God, how can you lie such shit'".
Check out the video by Mirella Santos, the Twin Lacration:
---
Learn all about reality shows with the podcast O Brasil Tá Vendo
Hear "#51 – Who goes to Farm 13? Know all about the rumors and speculation!" on Spreaker.
---
Subscribe to the channel TV news on YouTube to check out our daily newsletters, interviews and live videos
.