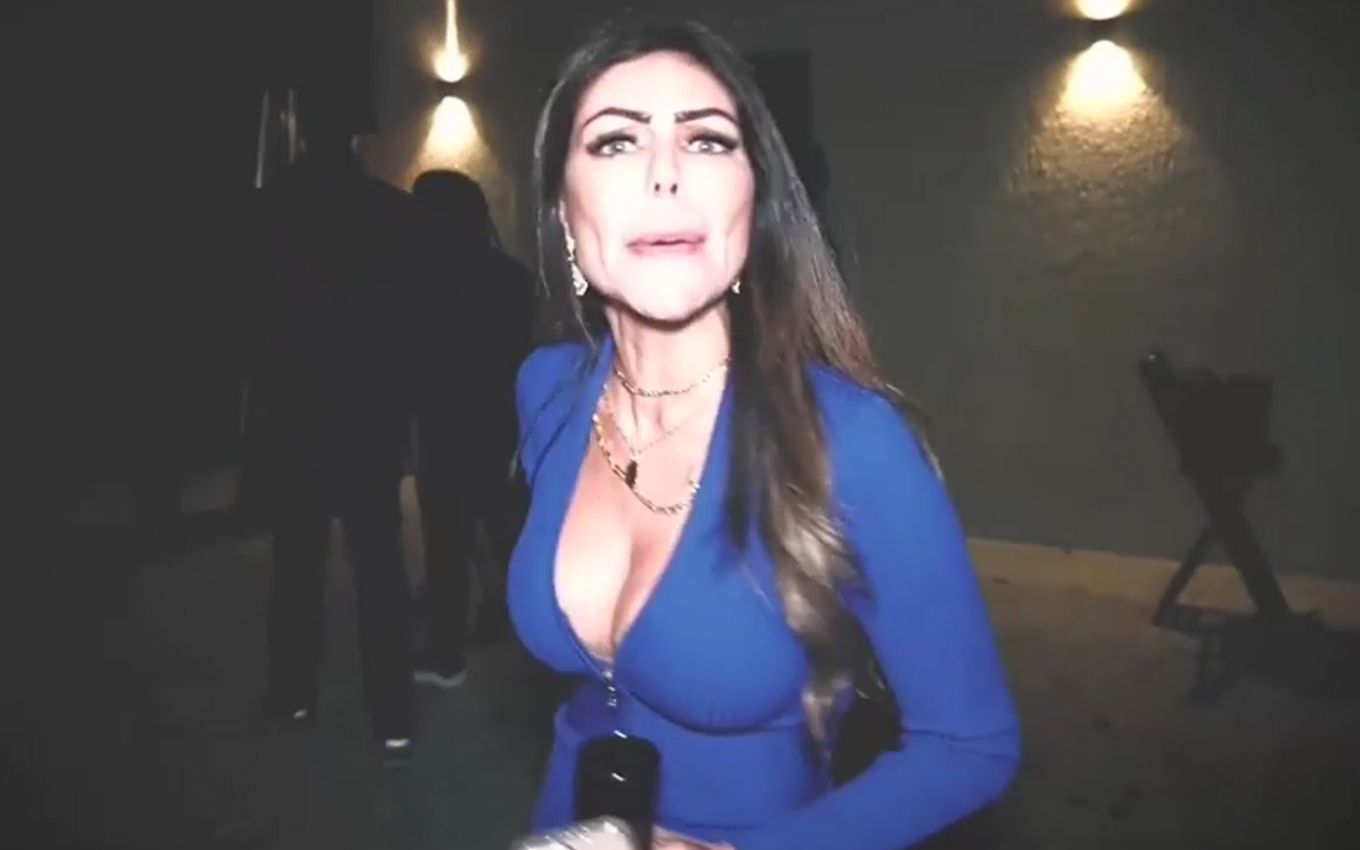 Caught at a clandestine party at dawn on Sunday (11), Liziane Gutierrez decided to clarify the video in which she appears cursing the agents of the task force that ended the illegal event. The representative of Rio Grande do Norte at Miss Butt 2017 appeared in the recording sending the police to "the favela". This Monday (12) she explained that her speech, although wrong, was in response to a provocation by an official.
The 35-year-old model — who was famous in 2017 after being disqualified from Miss Butt for having silicone in her buttocks — returned to the spotlight this weekend. She was among 486 guests at a celebration that violated Covid-19's preventive sanitary measures.
According to the São Paulo Public Security Secretariat, the illegal event took place at a law firm in Jardim América, an upscale neighborhood in the city. In addition to the sale of tickets – which reached R$ 1,600 – the agglomeration had a concert by Matheus and Kauan.
On Instagram, Alexandre Frota, federal deputy (PSDB), published a video of the action of the agents of the 78th Police District, located in Jardins. In this recording, which went viral on social media, Liziane appears without a mask, with a glass of drink in her hands and raging against the footage. Screaming, she says to the security forces: "Go fuck yourself" and "go to the fucking favela". The phrases were said over and over again.
This Monday (12), she used Instagram to admit the flaw. "I'm sincere, always have been and always will be. I'm bad about this situation. For having gone wrong and for having videos taken out of context," he said in a written statement.
Hours later, in a live broadcast, the model said she was aware of the judgment she had received since Sunday. "I want you to hear from me: I was wrong with the contempt part, yes. And I'm here to take the beating," he declared.
Then, in a series of Stories on the platform, Miss Butt explained that she had sent the police to "the favela" in response to a comment from a member of the blitz. "No matter how many times you got it right, they will judge you by your one mistake. I'm in a bad way, and it's not even your judgment. It's, yes, by my own conscience," he began.
"Do you want to judge me? Judge me for the mistakes I made, not for a sentence out of context. Again: I didn't despise any place or any person. I just answered what he did. [a pessoa] had spoken, but in a wrong way," he admitted.
"He said: 'It's easier to break into a party in the favela than here.' I said: 'Then go to the slum, dammit'. It's not right. I'm not justifying myself. I'm just telling you, if you go to me judge, judge me for my mistakes. Not for something I didn't do," he argued.
oath of death
According to the record released by Frota, the task force had difficulties in flagrante delicto in the clandestine commemoration. It took action by the Brazilian Bar Association, as the establishment of the occurrence was a law firm.
Because she was caught at the scene and became angry with the police, Liziane, who identifies herself as a lawyer on her social networks, has been attacked on the web. "You know what's more bizarre? I was seeing a girl here cursing me and saying that for people like me, Covid-19 doesn't end in Brazil," he said.
"I went on the girl's Instagram and she was at a party on Sunday. I don't want to point out the mistakes of others to justify mine. But I think that to judge someone, at least, we can't make the same mistakes", narrated.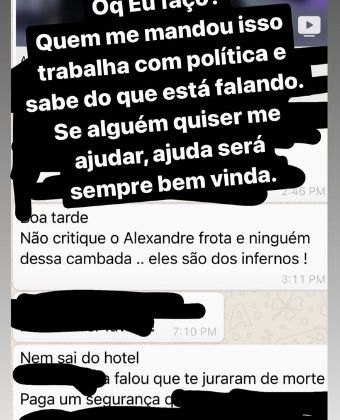 Next, the digital influencer showed a print of an acquaintance who warned her about an alleged threat of death throughout the mess. "Good afternoon, don't criticize Alexandre Frota and anyone else in that bunch. They're from hell. Don't even leave the hotel. He said they've sworn to death. A security guard is paying," he warned.
Alarmed, Liziane asked her followers for help in the face of possible intimidation. "So? What do I do? Whoever sent me this works in politics and knows what he's talking about. If anyone wants to help me, the help will always be welcome," he asked.
O TV news he tried to contact Alexandre Frota to comment on Miss Butt's statements, but there was no return until the end of this text.
Check out statements by Liziane Gutierrez:
Watch a video in which Liziane Gutierrez yells at the police:
.