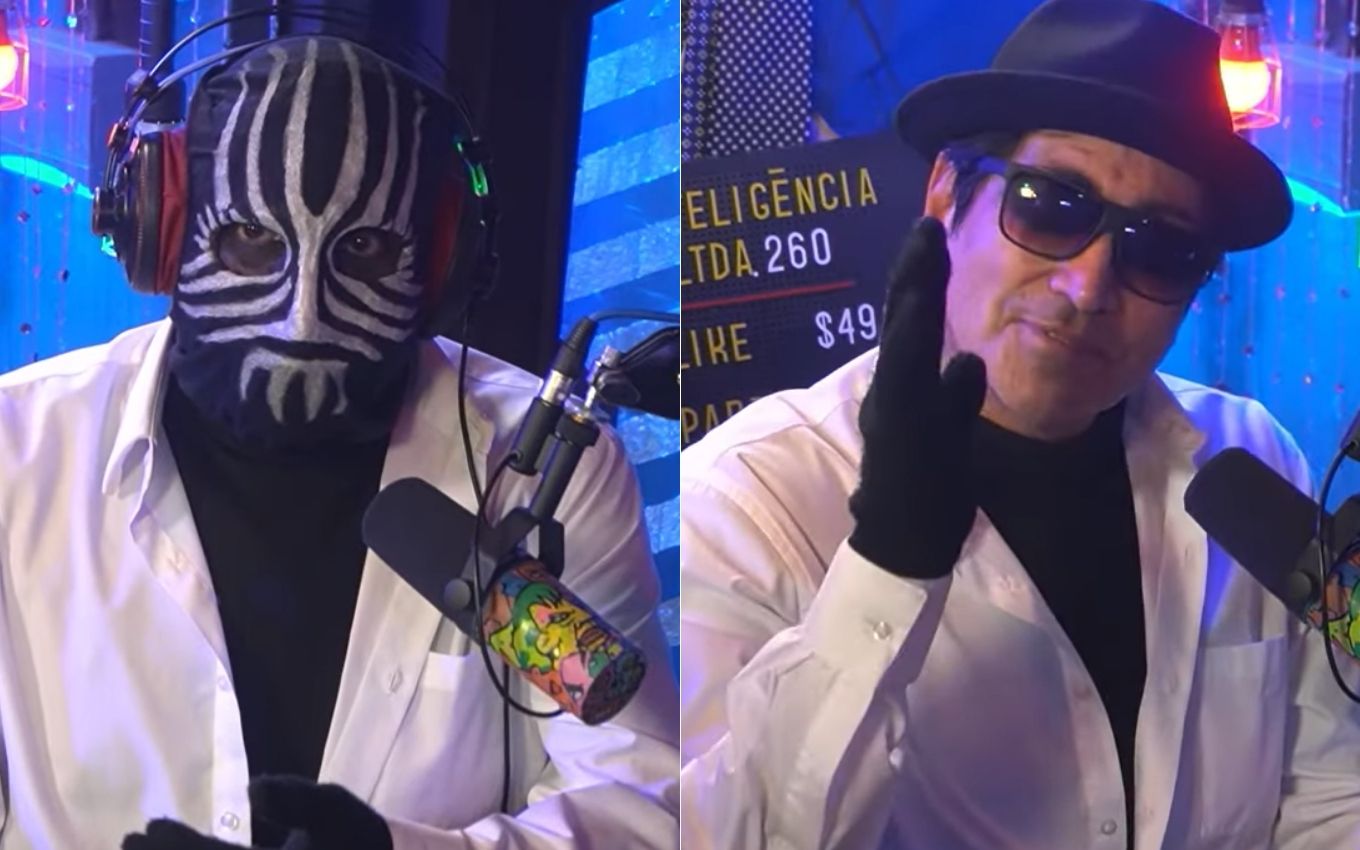 Mister M is back in Brazil. Success at Fantástico in 1999, the magician resumed his appointments after overcoming prostate cancer. At 65, Val Valentino, artistic name of Leonard Montano, reveals that his visit to Brazil has a special reason: he had a supernatural experience that sent him back. "I died for three minutes," he said.
In an interview for the channel Inteligência Ltda., on YouTube, published this Tuesday (7), the illusionist gave details of the message from Beyond and recalled the fight against prostate cancer, diagnosed in 2017.
"The doctors told me I had two months to live. I went to doctors all over the world, who said: 'We can't help you.' It was a difficult time, because in my head I thought: 'I'm going to die.' A doctor. It was all the doctors I called. I looked for doctors in Spain, Europe, and Florida, in the United States… Each one said: 'Prepare to die.' Thank God I'm here. It was a miracle. I believe it. in God," he celebrated.
In 2020, the artist had declared that the cure of the disease happened after a contact from "another dimension". He would have received a divine message on how he could be healed. "When they told me: 'There is a tumor in your prostate.' At that time, I was on a mission to cure myself. [A mensagem] It came to me as if it were from God. It was like: 'Don't worry'. Automatically, I knew what to do for myself," he recalled.
"I worked on my diet and my relationship with God. For four months I was isolated and spent most of the days meditating. I didn't eat anything artificial, only natural food. I drank lots of water and [tomava] vitamins. Meditation is the same thing as praying to God for answers," he considered.
During the report about the disease, the American said that he faced the supernatural when he took a strong fall, which kept him unconscious. "In July 2019, I had this near-death experience. I died for three and a half minutes," he narrated.
"I was with my family, with six members of it. I was stiff and wide-eyed. I died. My family said, 'Wake up!' But I was dead. After three and a half minutes, I came back from the dead like if nothing had happened," he detailed.
Valentino regained his senses when he was on his way to the ER. "I was awake and didn't know I had died. I broke my ankle when I fell, but I didn't feel pain. Until the ambulance took me to the hospital. Then I realized what had happened and, thank God, I'm here", he celebrated.
On the talk show, the professional gave details of what he saw in the three minutes he considered himself dead. "At that moment, I didn't know I had died. I stayed in the hospital for three days for tests. They examined me: 'Why did I die?'. They didn't find any answers," he said.
"At the time I was dead, I was somewhat conscious. I could hear the voices of my family members crying. So I went to another place, which had no colors. It was basically black and white. And there was a woman talking to me. I didn't have her. I could see, but she had a hat. And she talked, she talked. And then I went back to where my relatives were," he explained.
Now, years after the experience, the magician delivers that he understood who the lady was who had spoken to him directly from the Beyond. "I realized that the woman was my mother, who had died. And she was telling me a lot of things. At that moment, I didn't recognize my mother, because she died at 86. But when I went to the other side, she was with 30 years old. And she sent me on this mission to come to Brazil," he concluded.
See Mister M's interview for Inteligência Ltda.:
.