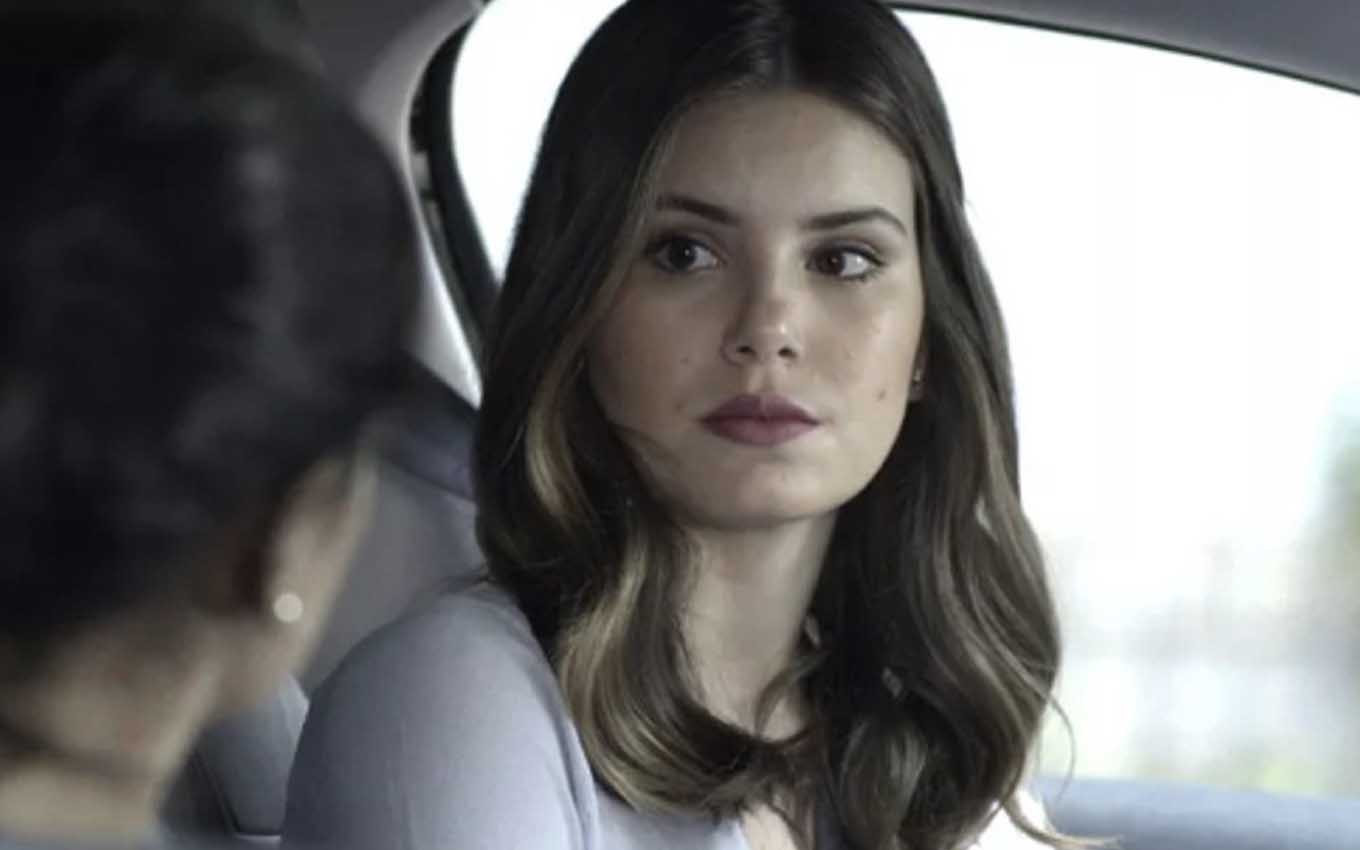 Camila Queiroz didn't see the Carioca Palace thieves pass their hands only on the US$ 40 million (R$ 202.8 million) that Luiza would inherit from her grandfather Pedrinho Guimarães (Marcos Carusos) in Pega Pega. The actress admits that the robbers even stole the scene in Globo's seven o'clock soap opera. "It was such a passionate quartet that it was even difficult for us," he says.
She recalls that there wasn't a big commotion around her romantic partner Mateus Solano, who played the manager Eric, despite the crowd on social media — shipp Eriza. "The story was not guided by that, so much so that the thieves took much more than the couple", points out the artist to the TV news.
The actress believes that Claudia Souto's text brought a proposal that is not very common in serials, in which the protagonists do not see each other at all times between comings and goings. They spent much of the narrative together, even though Maria Pia (Mariana Santos) tried to get in the way. "They are a modern couple, yes, but at the same time very romantic base", he considers.
Camila points out that Luiza's role was to become a kind of lighthouse for Eric and help him resolve his issues, especially with her daughter, Bebeth (Valentina Herszage). "It was a relationship of a lot of light and shadow, because he had been through a lot, and my character became like a sun for him," he says.
Solano even agrees with his co-star that the soap opera is not based on one or several love stories. "I don't remember having a big repercussion on a great couple. That's not what caught on among so many things that did," points out the heartthrob.
Luiza and Eric in Pega Pega
Despite the criticism, which questioned the duo's chemistry during their first showing in 2017, they stress that there was no feeling of "stumble" or "failure" around Eric and Luiza.
Mateus believes that Claudia knew how to listen to the audience's return and was quick to give a new role to the good guys, who got involved in a more direct way in the "robbery" of Júlio (Tiago Martins), Malagueta (Marcelo Serrado), Agnaldo (João Baldasserini) and Sandra Helena (Nanda Costa).
"Things really focused around the robbery, which was what really caught on, so we kept getting into this story," recalls the interpreter.
Pega Pega will replace Save Yourself Who Can from next Monday (19). Claudia Souto's serials won a "special edition" to give a larger front of recordings to Quem Mais Vida, Melhor — an unpublished serial that Mauro Wilson writes for the 7pm range.
---
Learn all about the upcoming chapters of soap operas with the Noveleiros podcast
Hear "#65 – All About the End of Save Yourself Who Can!" on Spreaker.
---
Subscribe to the channel TV news on YouTube and watch videos with revelations of what will happen in Globo's soap operas.
.