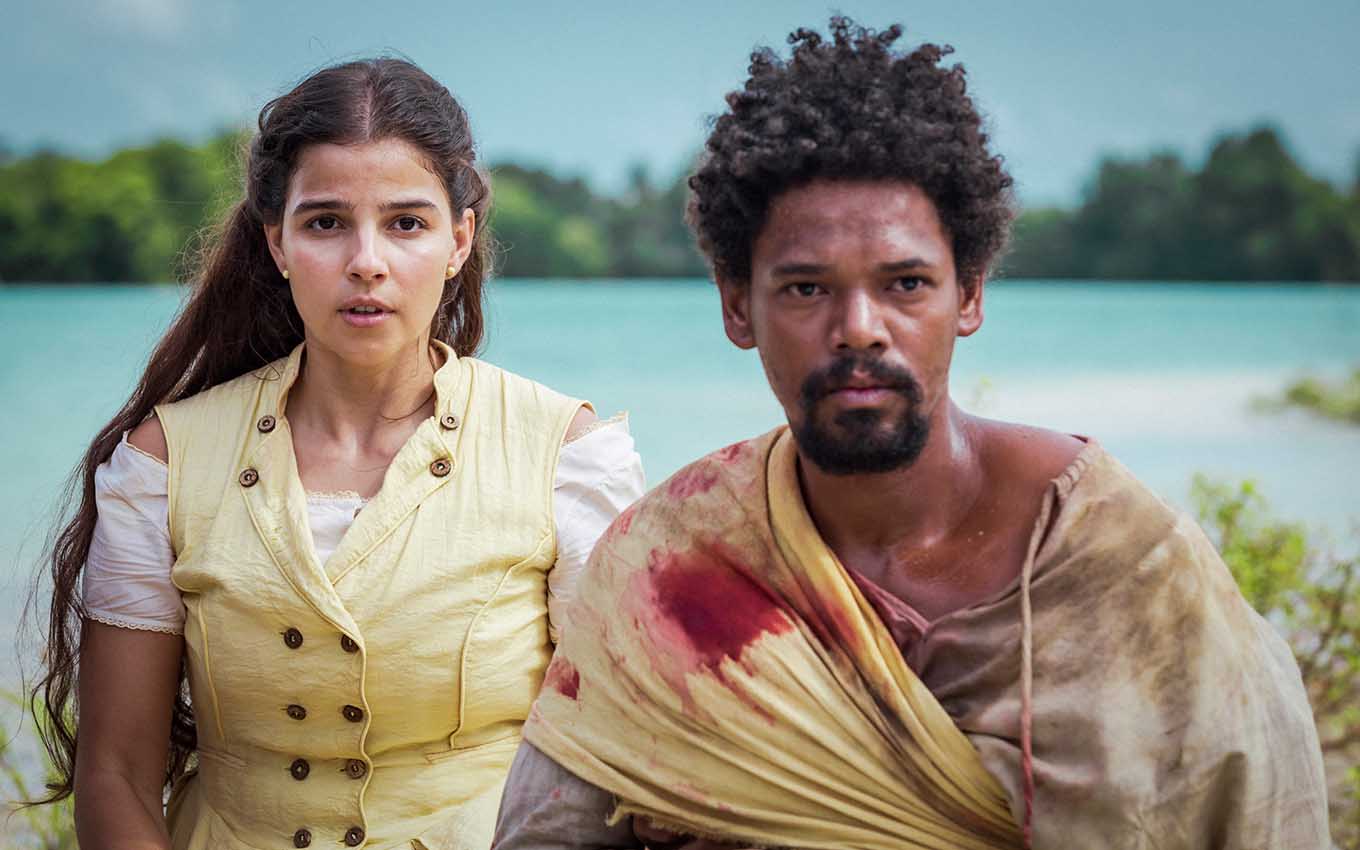 Gabriela Medvedovski will put her finger on the wound when investigating the roots of machismo in Brazil, such as the young girl Pilar from Nos Tempos do Imperador, an unprecedented telenovela of the six on Globo TV that opens on the next 9th. society to fulfill a then-impossible dream — to become the first female doctor in the country.
"I keep thinking that, if nowadays it's difficult for us to be a woman in our reality, imagine for Pilar in the 19th century? I see her as a hero. She has a courageous personality and the fact that she was raised in a convent gave him access to books to have other horizons", explains the interpreter in a statement sent by the station to the press this Tuesday (13).
The girl will face the resistance of her father, Eudoro (José Dumont), a farmer and colonel in the interior of Bahia, to free her from a commitment to the villain Tonico (Alexandre Nero). Still in her childhood, she was promised in marriage to the politician in an agreement between the families to increase the number of lands and join forces.
"In a society that imposes limits on you, Pilar goes after other dreams, and this is very empowering", defines Gabriela, who takes on her second protagonist after Keyla in Malhação: Viva a Diferença (2017).
Alessandro Marson and Thereza Falcão's serial will also show the sorority between Pilar and her sister Dolores (Daphne Bozaski), which will be one of the fundamental pieces for the young woman to run away from home and enter a medical school.
Racism unveiled
Pilar will also defy standards by falling in love with Jorge (Michel Gomes). The young black man is the bastard son of Colonel Ambrósio (Roberto Bomfim), who made him a slave and with whom he will be involved in a discussion that will end in tragedy. He will need to flee to Rio de Janeiro after being accused of a crime he did not commit.
The boy will cross the path of Gabriela Medvedovski's character, who will use her knowledge of first aid to save him from a clear shot by Tonico. "He is a hardworking man, someone who is fighting for the simple right of equality and who believes in tomorrow, in a better future", points out Gomes.
---
Learn all about the upcoming chapters of soap operas with the Noveleiros podcast
Hear "#65 – All About the End of Save Yourself Who Can!" on Spreaker.
---
Subscribe to the channel TV news on YouTube and watch videos with revelations of what will happen in Globo's soap operas.
.