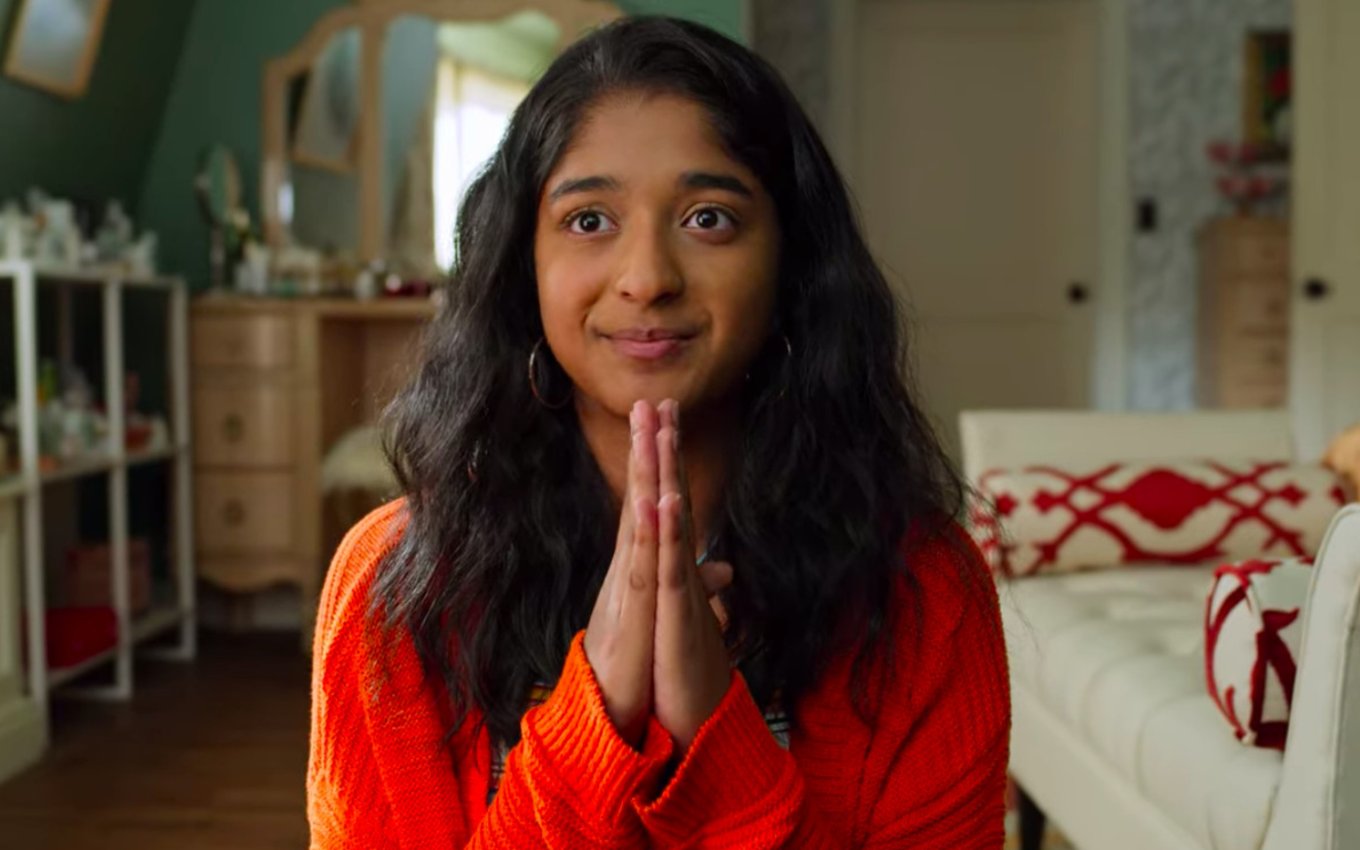 Maitreyi Ramakrishnan, star of the series I Never…, has been cast to star in The Netherfield Girls, Netflix's new comedy. The film is a modern, teen version of the literary tale Pride and Prejudice, which has had adult versions adapted for film in the past. There is no forecast for the premiere date of the production in streaming.
The news was revealed by Variety magazine. According to the publication, the film is described as a new and contemporary take on the famous novel by British writer Jane Austen (1775-1817).
The inspirations are teenage comedies like 10 Things I Hate About You (1999), based on a short story by William Shakespeare (1564-1616), and The Lie (2010), inspired by a book by Nathaniel Hawthorne (1804-1864).
The 19-year-old actress will play Lizzie Bennet, the main character. In the original book, the story takes place in 18th-century England. Elizabeth and her sisters are raised to find husbands who can secure a good future, but the young woman wants more out of her life.
Netflix bought the project from filmmaker Becca Gleason. She wrote the screenplay and will direct the film for the online platform. In her career, Becca has experience in the development of short films, in addition to having directed episodes of the series The Commute (2016-2017).
The first season of I Never… debuted in the streaming catalog in April 2020. In the plot, Devi (Maitreyi Ramakrishnan) faces the adversities of teenage life in a city in Southern California. The young woman is of Indian family, and the facts shown are based on the personal memories of actress and screenwriter Mindy Kaling (The Office).
The opening year's success made Netflix confirm the production of a second season. The new episodes of the comedy are scheduled to premiere in July, with no date set yet.
See the first images of the second year of Eu Never…:
.