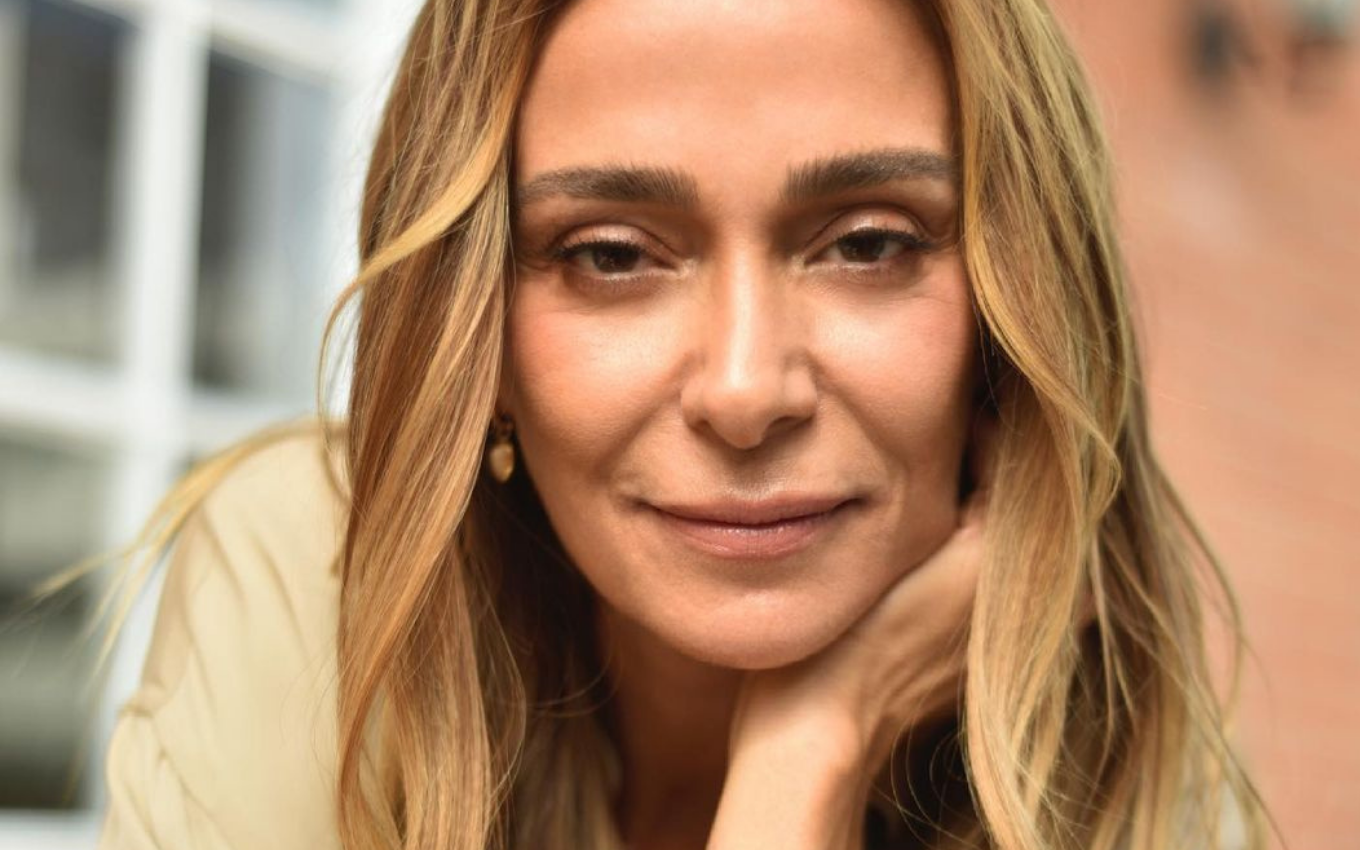 Mônica Martelli apologized for having gathered at Marina Ruy Barbosa's birthday party, which took place on Saturday (3). Militant in pro-vaccine acts by Covid-19 and against the government of President Jair Bolsonaro, the actress was heavily criticized on Monday (5) after photos of the event went viral on social networks. In some images, she appeared unmasked.
Wanted by TV news, Monica's press office sent a note with the actress' official statement about the episode. In the message, she acknowledged the error by having crowded on Marina's birthday amidst the coronavirus pandemic.
I was wrong. I went to congratulate a friend at a meeting planned for a few guests. I was tested to enter the property and stayed in an open field with my boyfriend. I'm vaccinated. I took pictures with some people who were also tested. It's not a justification. It is in fact an explanation of what happened and an apology.
Elsewhere, Mônica reinforced her responsibility and influence as an actress. "At this delicate moment, it is necessary to apologize, including for what I do in my personal life, as I know my role as an artist and citizen."
"We are in daily struggle and mourning, so what any of us do impacts everyone's lives. My pain, anger and dedication to vaccines and health for all continues unabated. This is not the time for meetings and I accept all targeted criticisms to me," concludes the actress.
Criticized on social media
This Monday, Mônica's name was among the most talked about topics on Twitter. Some users of the social network expressed discomfort with the fact that the artist participated in the agglomeration right on the eve of the two-month anniversary of the death of one of her best friends due to the coronavirus, the humorist Paulo Gustavo (1978-2021).
"These artists are of endless hypocrisy. Marina Ruy Barbosa made a party for 50 people and, among the guests, was Mônica Martelli, who is always writing text on Instagram. It's a lot of sign of virtue and little action in fact," wrote netizen Helena Corpa .
Others said they were anxious for the position of Samantha Schmütz, also a friend of Paulo Gustavo and known for criticizing famous ferrets of social isolation and on the fence on political issues.
"Waiting for Samantha Schmütz to drop the baton on Mônica Martelli. Or are her seals only good for others?", commented user Triz. Recently, the comedian and Juliana Paes starred in a bullshit full of indirections that moved the internet.
Marina Ruy Barbosa celebrated her birthday on Saturday (3), on the farm of her boyfriend, federal deputy Guilherme Mussi, in Capão Bonito, in the interior of São Paulo. About 50 people participated in the event, according to the newspaper Extra.
Check out some reactions:
Look, it was disappointment to see Monica Martelli at Marina Ruy Barbosa's big party, right? Yesterday it was two months since your best friend died of COVID and she is already crowding as if there were no more viruses? pic.twitter.com/637QBCOWYk

— BRAZIL IS FLAPPED 🆘🇧🇷 (@PedroLoppes7) July 5, 2021
Tired of this situation, tired of these fake militants. The pandemic will never end while public people like Marina Ruy Barbosa and Mônica Martelli who, whether they like it or not, DO HAVE a great responsibility due to their influence, keep acting in this way. pic.twitter.com/HocoDuoWep

— Ana Cabett (@cabettinha) July 5, 2021
monica martelli seeing that she was exposed on the internet together with marina ruy barbosa after having mourned paulo gustavo's death and knowing that samantha schmutz is going to have a closure:pic.twitter.com/n1rHQSAezd

– daniel (@daneldix) July 5, 2021
Samantha Schmutz at Mônica Martelli's house after learning that she went to Marina Ruy Barbosa's birthday party pic.twitter.com/h3xWlwjnLw

– Jana #FORABOLSONARO (pretaecrespa) July 5, 2021
Mônica Martelli, the fantastic is calling you for an update on your collective conscience interview.

00:00 00:01 pic.twitter.com/pVn5IbU4GH

— Tamara Temoteo (@_tamaratemoteo) July 5, 2021
I didn't want to say anything, but I'll say: I didn't understand Monica Martelli keeps paying homage to Paulo Gustavo, goes on a demonstration against the president's garbage and then is caught at a Marina Ruy Barbosa party, help me, love

— Maíra Baêta (@de_baeta) July 5, 2021
.