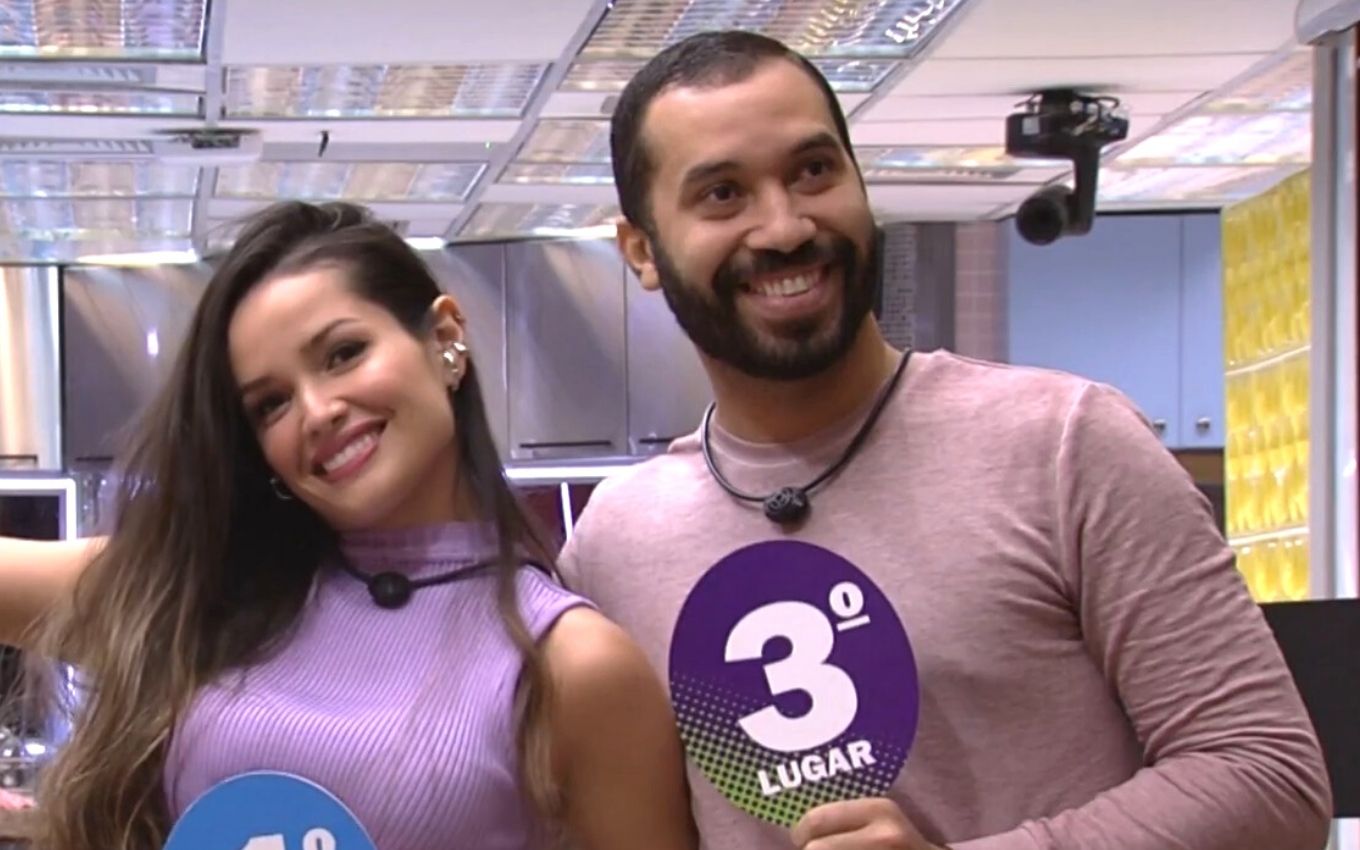 More than 100,000 people signed up to participate in the BBB22 tryouts. If the next season of Globo's reality show maintains 10 spots for anonymous people, as happened in the 2021 edition, this means that for every 10,000 interested candidates there will be only one place available in the "most watched house in Brazil".
There are more chances for a medical student to pass at USP (University of São Paulo) than for a person enrolled at BBB22 to be approved to compete in the program presented by Tiago Leifert.
In the most recent competition ranking by Fuvest (University Foundation for Vestibular), released in November last year, the careers of Medicine in São Paulo and Medicine in Ribeirão Preto were the most competitive at USP, with 154.6 and 129.1 candidates by vacancy, respectively.
Other courses, such as Psychology (78.1 registered for each available place), International Relations (55.3), Audiovisual (46.4), Biomedical Sciences (45.5) and Veterinary Medicine (43.8), although disputed in the academic world, they cannot be compared to the race for the reality show.
Last Wednesday night (14), director JB Oliveira, known as Boninho, announced that registration for BBB22 was closed. "100,200 people. Just today, in the Southeast, we opened another 25 thousand vacancies that filled this number. Now our team will work to look at everyone, these 100,200 people, and see who has the chance to enter the Big 22. You're in this ? Let's cheer," urged the boss of Globo's realities.
Applications for season 22 opened on April 30th. There are still no details about the new season, nor information that Globo will once again mix the famous and the unknown in confinement.
If the program wants to go back to its origins in an edition with 20 anonymous, for example, there would be one place available for every 5,000 subscribers. The process, however, can get even more competitive. Boninho warned that, if the production manages to quickly evaluate all the files, there is a possibility that the channel will reopen the subscriptions.
We had a peak of almost 400 thousand people trying to win their place. Whoever managed to deliver everything, with video and answers, won their position. If you haven't done this, even if you have a registration number, it is no longer valid. But calm down, we're seeing if we can evaluate some more people and we're going to open one more chance to increase this number, but that depends on the strength of our production. So hope if you couldn't deliver the application.
Anonymous people who enter Big Brother Brazil undergo a battery of interviews and selection tests, in addition to having to count on luck to win over the evaluators with the videos and information sent in the application form. The broadcaster warned that candidates do not fall for scams by fake agents.
"For those who correctly filled out the form and managed to register, the next step is to stay tuned in the email. That's where the BBB22 team will contact you. And it's worth remembering that the official address to talk to you has the domain @redeglobo.com.br. And don't forget: we will always contact the channels you filled out in the questionnaire (e-mail, telephone, SMS)", informed Globo.
See Boninho's videos about the entries below:
.