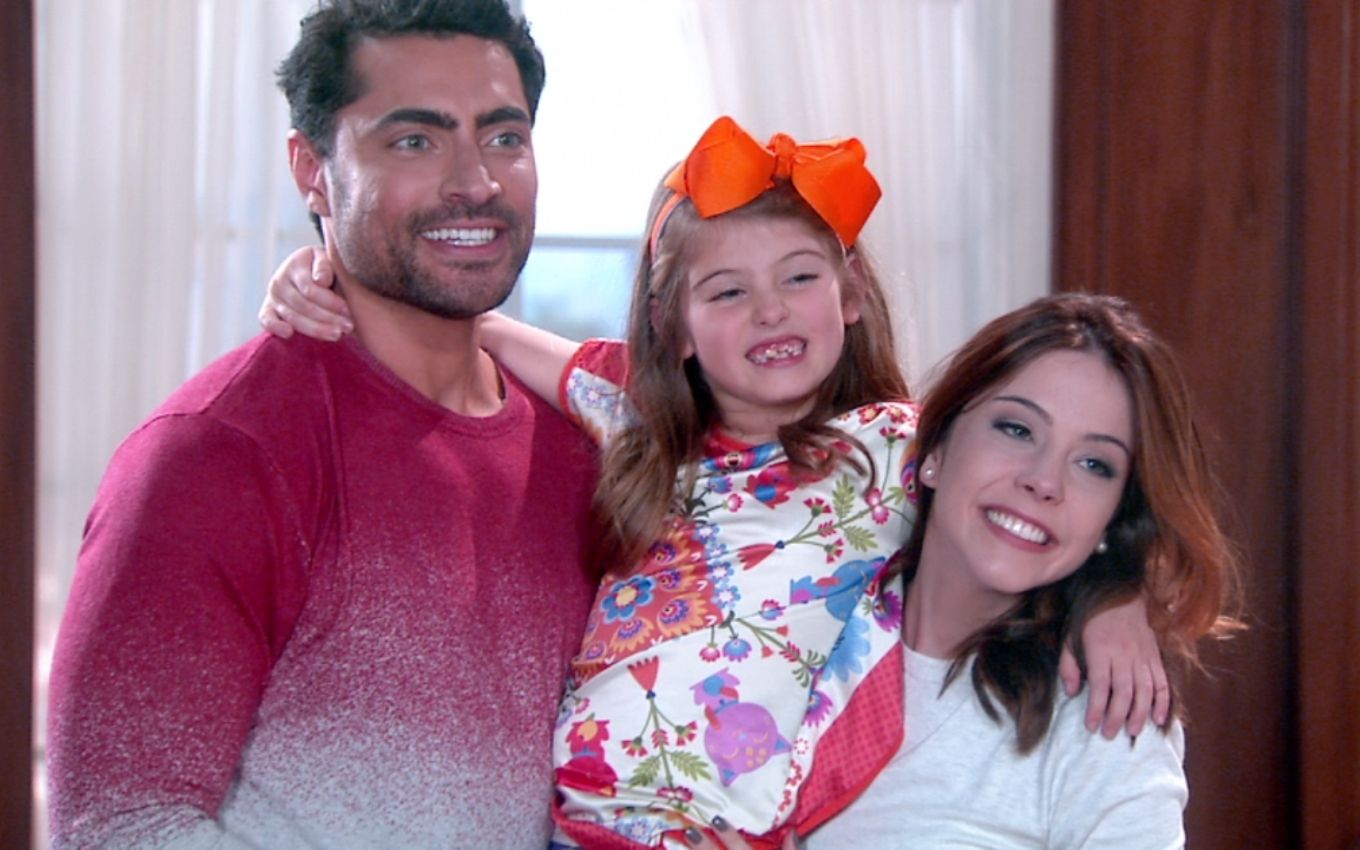 SBT scaled the rerun of Carinha de Anjo (2016) to replace the rerun of Chiquititas, which ends in October. The information has been confirmed by TV news this Wednesday (9) with the press office of the station. The unpublished Poliana Moça, sequel to As Aventuras de Poliana (2018), will begin recording next month and is scheduled to go live in the first half of 2022.
According to SBT, Chiquititas is scheduled to end in October, when it will be replaced by the serial written by Leonor Corrêa and starring Bia Arantes, Lorena Queiroz and Carlo Porto. The cast also includes Maisa Silva, Lucero, Karin Hils, Priscila Sol, Thiago Mendonça and Dani Gondim.
With most of the cast closed, Poliana Moça will start her recordings to debut in the second quarter of next year. The second part of The Adventures of Poliana began recording in early 2020, but was interrupted and delayed by the Covid-19 pandemic.
Carinha de Anjo is an adaptation of the Mexican Carita de Ángel (2000), which in turn is a remake of Mundo de Juguete (1974). Both were produced by the broadcaster Televisa and based on the plot Papá Corazón (1973), by Argentine author Abel Santa Cruz (1915-1995).
In 1976, the extinct Rede Tupi adapted the original Argentine script and produced the remake Papai Coração. Written by Leonor Corrêa, the most recent Brazilian version of Carinha de Anho had the text supervision of Íris Abravanel and the general direction of Ricardo Mantoanelli.
The story follows Dulce Maria (Lorena Queiroz), a sweet, naive, intelligent and cheerful five-year-old girl, who is sent to a Catholic boarding school by her father, Gustavo (Carlo Porto), after an accident kills the child's mother, Mexican Teresa (Lucero).
At the rural boarding school Doce Horizonte, the little one is taken care of by Estefânia (Priscila Sol), Padre Gabriel (Alcemar Vieira), the novice Cecília (Bia Arantes), a dedicated, protective and zealous teacher, and sister Fabiana (Karin Hils).
.