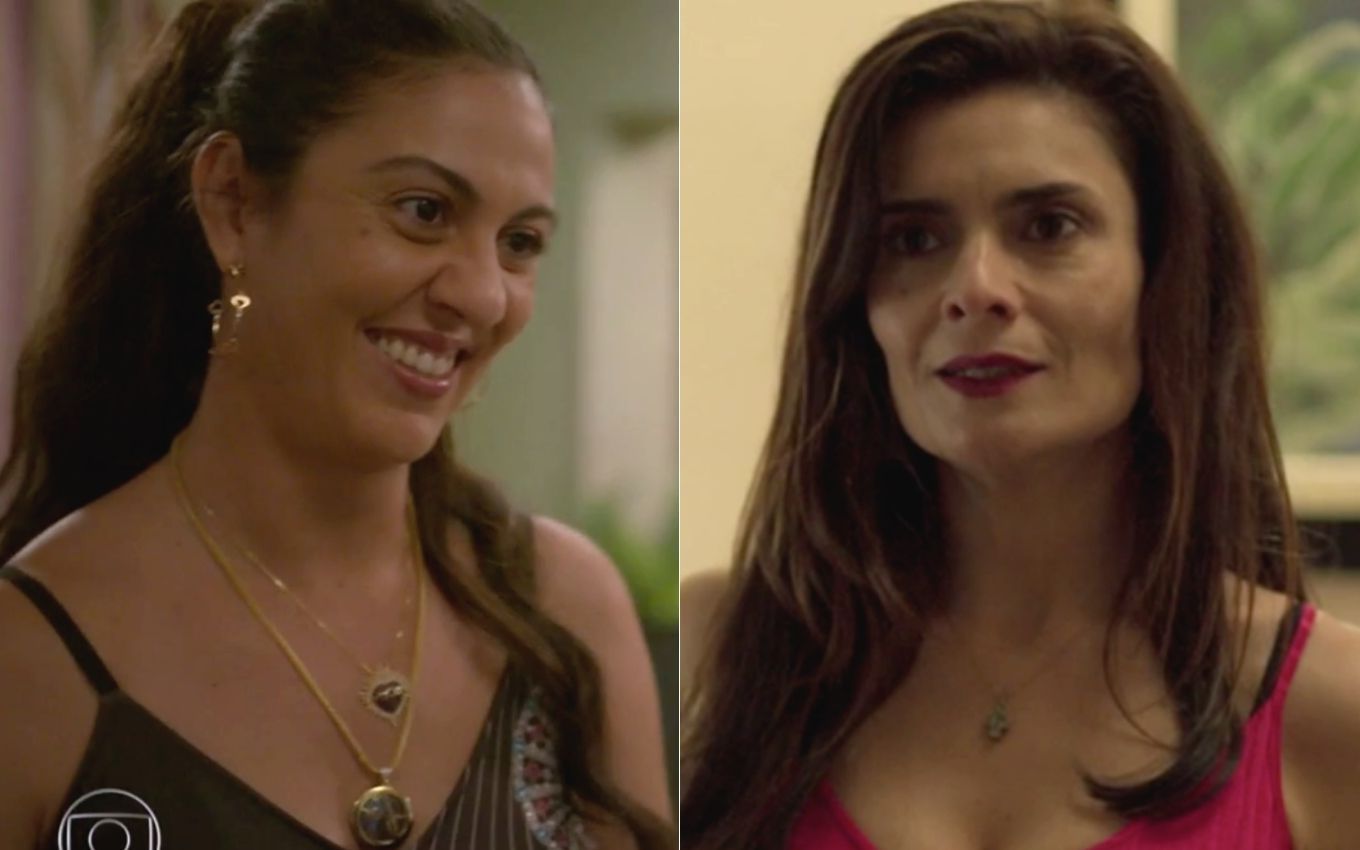 The days of Belizário (Tuca Andrada) are numbered in Amor de Mãe. Leila (Arieta Corrêa) and Penha (Clarissa Pinheiro) will unite to end the life of the bad character, and after committing the crime, they will end with kisses in the soap opera nine at Globo.
After Penha is arrested, Leila will assume the role of woman of Belizário. The man will make no effort to get his partner out of prison. Penha will decide to flee and will count on the help of the other, which will bring them closer.
According to columnist Carla Bittencourt, from Metropóles, the rapprochement between the girls will be so great that they will end up becoming a couple.
Before getting involved, Penha and Leila will kill Belizário poisoned. The success of their plan will be celebrated in a hotel room, with champagne. "Ouch! The more powerful, the more intelligent you are, Penha!", Leila will praise, in a sexy tone for her friend.
Leila will put on a song to play, and Penha will ask what part of the subject they stopped at. "In the part where you said incredible things and I thought it was too much," will answer the woman. Lídia's ex-employee (Malu Galli) will like what Leila will say and will approach her.
"There is no way for a person to be down on your side, right, Leila?", Clarissa Pinheiro's character will speak, as a climate between them begins to roll. "Look there, you won't be grateful", the woman will insinuate. "But thanking can be so good", will answer the ex-prisoner, who will kiss his friend.
Amor de Mãe returned only to show how the Lourdes saga ends. The final phase has 23 chapters in all and will bid farewell to the public on April 9. Then, Globo will have a replay in prime time again: Império (2014), plot written by Aguinaldo Silva.
The unprecedented Um Lugar ao Sol, with Cauã Reymond playing twins, was postponed to debut in the second half of this year due to the worsening of the Covid-19 pandemic.
---
Find out all about the next chapters of the soap operas with the Noveleiros podcast
Listen to "# 50 – Mother's Love is back! Find out all about the first chapters" on Spreaker.
---
Subscribe to the channel TV News on YouTube and watch videos with revelations of what will happen in Amor de Mãe and other novels.
Feedback Policy
This space aims to expand the debate on the subject addressed in the news, democratically and respectfully. Anonymous comments are not accepted nor that they violate ethical and moral laws and principles or that promote illegal or criminal activities. Thus, slanderous, defamatory, prejudiced, offensive, aggressive comments that use bad words, incite violence, express hate speech or contain links are summarily deleted.
.