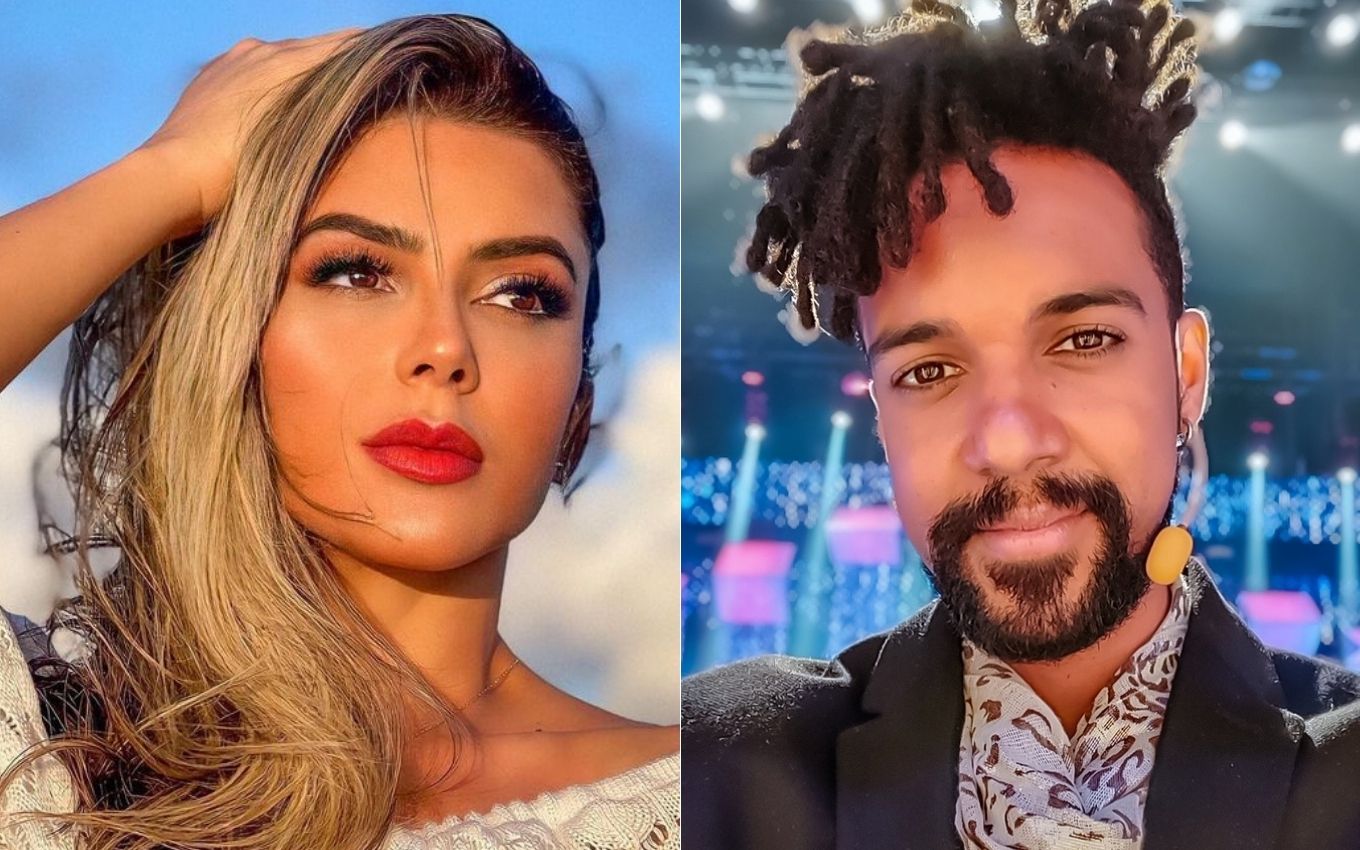 Separated just over a year ago, Nadja Pessoa and Vinícius D'Black will have to share all material goods, balances in checking accounts and debts that they accumulated up to May 2020. The court determined that they share equally objects such as a two-seater sofa , a fan and a bicycle.
The litigious divorce process began last year after Nadja used her social networks to say she was dumped by the singer, who reportedly left her penniless. The exchanges of mutual barbs on the web lasted for months, and spread to the courts.
Judge Luiz Rogério Monteiro de Oliveira, from the 2nd Family and Succession Court of the Regional Forum of Santana, in São Paulo, determined that everything be divided equally between the two.
The list of items was raised by the singer himself, who left the house where he lived with the Ilha Record participant on May 20, 2020. They were listed: a two-seater sofa, fan, refrigerator, stove, notebook, computer, micro -waves, rack, keyboard, microphone, double bed, wooden table and air conditioning.
In addition, a Honda City vehicle, year/model 2018, the company D'Black Produções Artísticas ME, joint bank accounts and a debt of R$9 thousand are listed in the sharing.
As soon as she was notified, Nadja added to the file the request to share the fee of R$ 500 thousand that her ex-husband earned on the reality Dancing Brasil, which he won in September 2019. The singer tried to argue that he received only R$ 380 thousand, because the other party was withheld in taxes, and that spent the entire amount with the influencer, while they were married.
But the judge ordered D'Black to account for the amount and also to share it with his ex-wife, as well as the car, the company, the balances in the bank accounts and the debts incurred during the marriage.
.