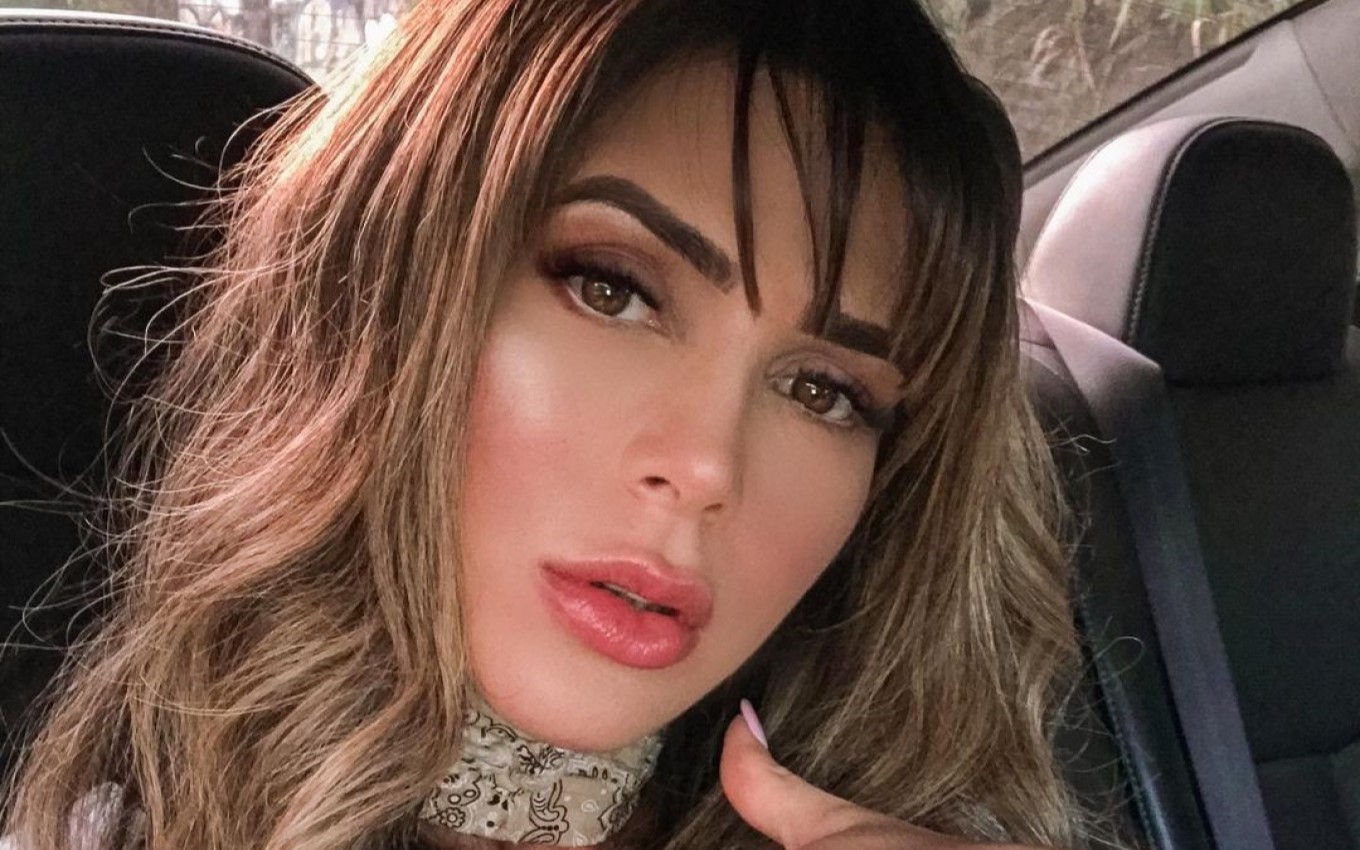 Without citing official data or concrete evidence, Nadja Pessoa accused the press consortium that daily discloses the number of deaths by Covid-19 in Brazil of manipulating information just to make the population panic.
"Let me share something very interesting with you here. In the midst of this pandemic chaos, I learned yesterday that these numbers of people who are dying are unreal," she said in the first videos posted on Instagram Stories.
In his controversial speech, he said that people were dying from other causes, such as being run over, but that on death certificates Covid-19 was the cause of the deaths.
"Actually, the person died of a heart, had a heart attack, they say it is Covid. Now there is no way to do this in order to scare the population. They implemented a system, which will not be able to do this anymore. he was run over and died, and then they put it like Covid, right? Then the numbers were scary (sic). But now there is no way to do that anymore ", he added.
The ex-wife of singer Vinícius D'Black, however, did not provide any proof of what he was talking about. She did not mention the source of information, the name of the alleged system that had been created and how she learned that the figures raised by the press consortium would be wrong.
The conspiracy theory spread by Nadja has been circulating in WhatsApp groups, moved by people who defend President Jair Bolsonaro. The objective of minimizing the disaster caused by the pandemic in the country is to take the focus off the policies adopted by the government, which took more than a year to treat Covid-19 as a deadly virus.
Currently, Brazil has more than 303 thousand deaths from the disease and has registered 3,650 deaths in the last 24 hours. Check out the sequence of videos published by Nadja Pessoa on Instagram:
---
Subscribe to the channel TV News on YouTube and check out our daily newsletter with the main highlights of the day
Feedback Policy
This space aims to expand the debate on the subject addressed in the news, democratically and respectfully. Anonymous comments are not accepted nor do they violate ethical and moral laws and principles or promote illegal or criminal activities. Thus, slanderous, defamatory, prejudiced, offensive, aggressive comments that use bad words, incite violence, express hate speech or contain links are summarily deleted.
.