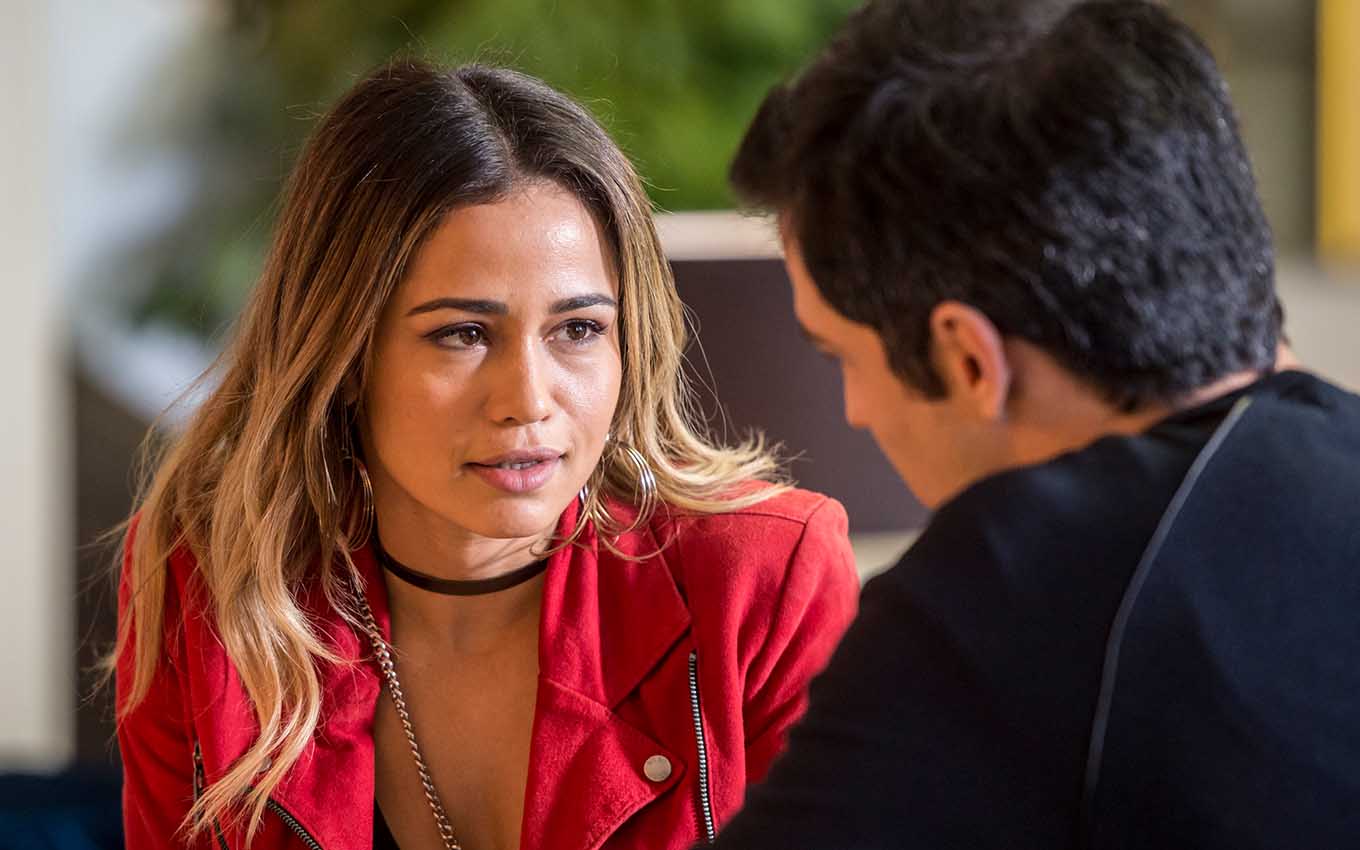 Nanda Costa believes that the return of the public in Pega Pega (2017) was fundamental for her to be able to speak openly about her sexual orientation. The actress felt reassured when she realized that her personal life did not affect the repercussions of Sandra Helena, who engaged in a romance with Aguinaldo (João Baldasserini) and stole the show in Globo's seven o'clock soap opera.
"I wanted to talk about the importance of this character in my life, because I was always too afraid to talk about my sexuality, and Sandra Helena brought me a joy, a lightness. Nobody ever questioned my sexuality", argues the interpreter to the TV news.
The artist identifies that this fear was fueled by critics who put her work in check solely because of its identity. "I've seen some comments that I gave a spot or even questioning if I really was [lésbica]. You know when we don't have the serenity to talk openly about who we are out of the picture?", he recalls.
The chambermaid at Carioca Palace was fundamental for Nanda to "exorcise" these ghosts of the past that had accumulated since her debut in Salve Jorge (2012), a soap opera in which Morena became one of the favorite targets of critics and viewers. "She proved that I was an available actress, I lost my fear of ridicule," he points out.
No wonder he had the courage to take on an openly lesbian character in his next work, Maura de Segundo Sol (2018). "The soap opera gave me this strength to live this woman who was accepting herself, discovering herself. Sandra Helena was an impulse", considers the fluminense.
Mother's love
Nanda was already dating musician Lan Lahn at the time of the Pega Pega recordings, in a novel that began to take shape in 2014. Sandra Helena's good acceptance, however, gave the couple strength to increase the family and commission an heir — the actress is currently five months pregnant.
"From that moment on, I started to think about motherhood, because until then I didn't know how to explain it to people. As if I had to explain it, right, but I understand that I'm a public figure. I didn't know how my career was I would go on, but I had a great wave of love", concludes the pregnant woman.
Pega Pega will replace Save Yourself Who Can from next Monday (19). Claudia Souto's serials won a "special edition" to give a larger front of recordings to Quem Mais Vida, Melhor — an unpublished serial that Mauro Wilson writes for the 7pm range.
---
Learn all about the upcoming chapters of soap operas with the Noveleiros podcast
Hear "#65 – All About the End of Save Yourself Who Can!" on Spreaker.
---
Subscribe to the channel TV news on YouTube and watch videos with revelations of what will happen in Globo's soap operas.
.