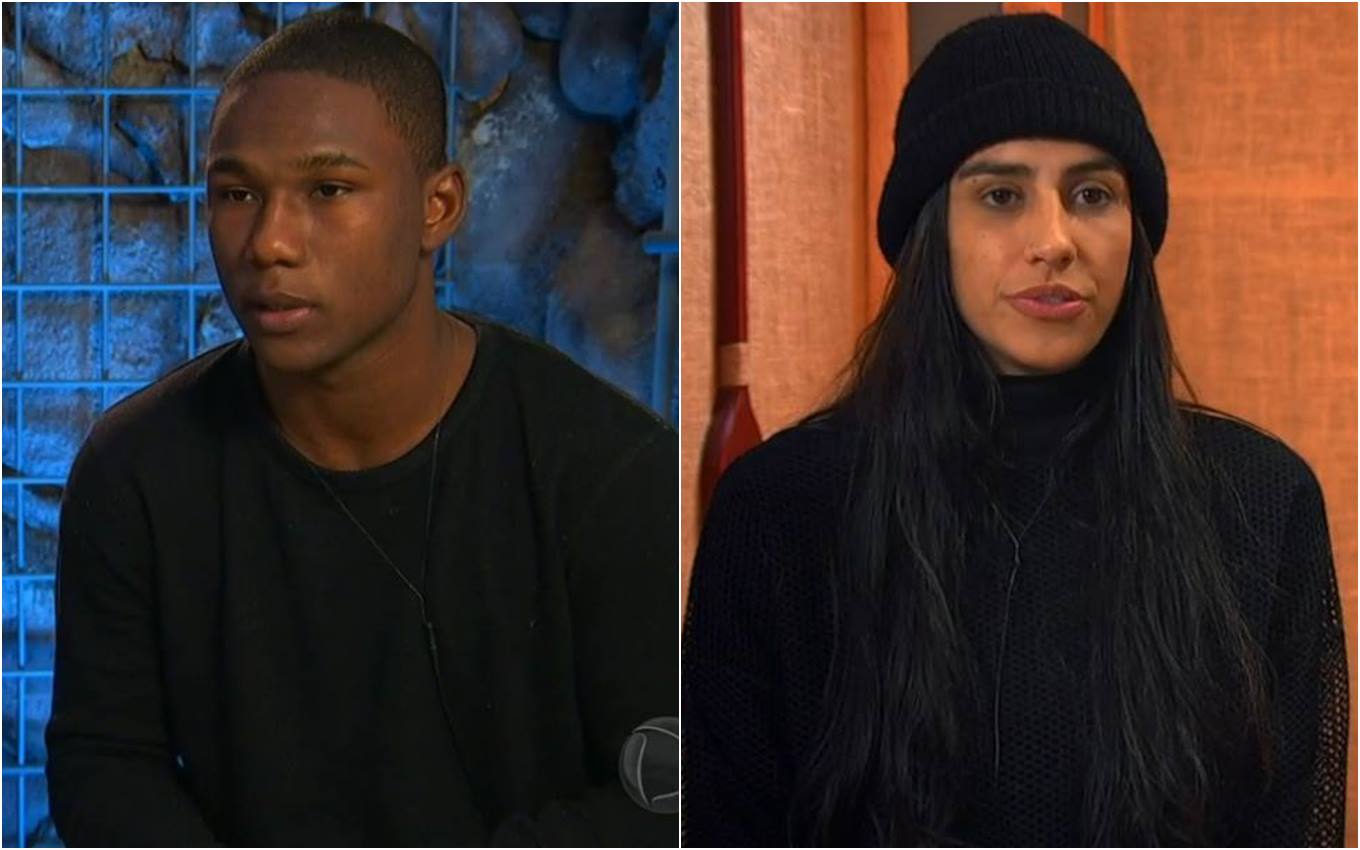 MC Negão da BL lost patience with Any Borges during this Wednesday's edition (1st) of Ilha Record. The former MTV ended up sending Mirella Santos to the risk zone after declaring her vote for Dinei. "She's dumb," shouted the funkeiro.
As part of the Rubi team, Any only had two voting options: Mirella or Dinei. Without considering that the former football player would be free of votes, the businesswoman took aim at her friend, ignoring the fact that the dancer was one of the targets of the Vila's residents.
In Caverna do Exílio, Negão da BL watched everything together with the other exiles and was revolted when he learned the vote of the ex-MTV. "She's dumb," he snapped.
Claudinho Matos was also angry and recalled that Any had already made another mess when she decided to vote for Nanah Damasceno in another dynamic. "Once again, Any driving everyone crazy in exile, people getting up, cursing," commented the manager.
Without protection, Mirella received three votes and tied with Pyong Lee, who, as team leader Esmeralda, gained the power to break the tie and got rid of the spotlight. As soon as she learned that her friend had been nominated for the Survival Challenge, Any burst into tears: "Sorry," she pleaded, sobbing.
"[Ela] he bought the brain at the thrift store," complained Negão da BL in a conversation with the exiles. "Damn it, I was going to Dinei, man. Why didn't I go on it?" whined Any as she unburdened herself with Mirella.
Nanah also lost patience with her friend's lack of attention and didn't hide her irritation. "Worse than the stupid thing Any did in voting for me was the two of them voting for Dinei," Rodriguinho's ex-wife complained. In her testimony to the production, the influencer also took the opportunity to criticize Mirella: "Two inattentive people, who don't talk, don't communicate, don't pay attention to the game."
With the most votes, the Sealing Twin will face Laura Keller in the Survival Challenge this Thursday (2). The DJ was indicated to the risk zone by the hypnotist, who is the commander of the winning team of the Team Test.
Watch the video:
Exiles are outraged, once again, by the vote of @anyborgesreal. 🔥 Come watch, go to https://t.co/aETZz312g4! 🏝️ #VoteOnIslandpic.twitter.com/7zN2IGadgv

— Ilha Record (@ilharecord) September 2, 2021
---
Learn all about reality shows with the podcast O Brasil Tá Vendo
Hear "#51 – Who goes to Farm 13? Know all about the rumors and speculation!" on Spreaker.
---
Subscribe to the channel TV news on YouTube to check out our daily newsletters, interviews and live videos
.