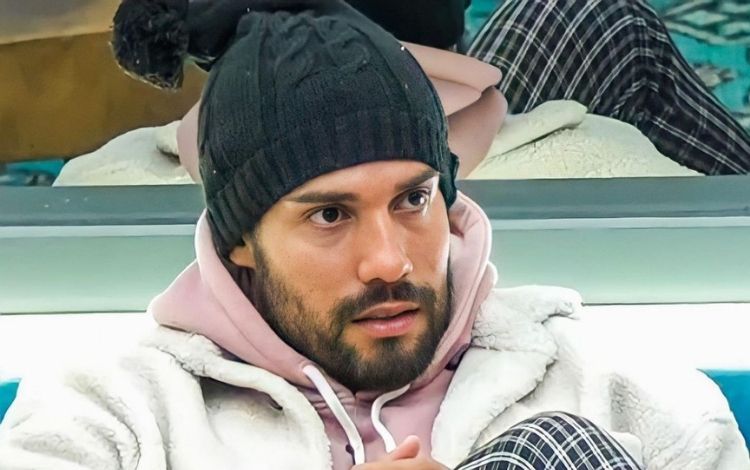 Ex-participant of 'BBB 21' and 'No Limite' spoke on the reality of Record that was excluded from the group created by the ex-BBBs, but he was invited by Viih Tube and refused to join
Reproduction/Instagram/bilaraujjo/06.10.2021
Bil Araújo spoke in 'A Fazenda 13' who was excluded from the group of ex-BBBs

A comment made by Bil Araújo in "The Farm 13" did not please the former participants of the "BBB 21". In the Record attraction, he said that he was excluded from the WhatsApp group that the ex-BBBs made after the historic edition of Globo's reality show. Negotiable exposed on social networks an audio that Bil sent to Viih Tube saying he didn't want to join the group. The influencer sent a message to the former No Limite on Instagram inviting him to participate and apologizing for something she did to him in the game. "Hi Viih Tube! That's it, it's okay, it's been the game, it's all gone. I only have contact with a few people out here. Thank you for coming to speak, gratitude. Ball forward, life to follow. About the group, I don't need to, I don't want to, leave me out", said the pawn in the audio.
Nego Di said he couldn't let the matter go unnoticed. "It was collective indignation in the group. This Bil is opportunist and shameless", he emphasized. "This Bil is a big liar. This guy has to stop jumping from reality to reality and create a product… beauty doesn't fill your belly! Especially when you don't have a brain." In the comedian's view, Bil wants to play an outcast to try to win the reality of Record. "He spoke within the reality [A Fazenda 13] who was excluded from the group, who did not want to include him, Juliette and Gil. He's put himself on these people's shelves. Really? Everyone was invited. Nobody was excluded, he wants to use this to gain the Farm, the poor thing", he commented.
O ex-BBB also claimed that Bil became involved with Karol Conká for interest: "He wanted to stay with Karol because she was the most loved person in the house so far, he stayed with her because he is a shameless opportunist". Arthur Picoli also commented on the subject and laughed at the fact that Bil says that whoever is in the group is the "evil team". "Which is? It's not there who doesn't want it, simple as that. Evil group (laughs)," he wrote on Twitter. Gil commented on the publication saying that he is, yes, part of the group. Caio Afiune he also took a stand and showed his indignation. "How bad to hear that! The only one who raised supporters and a joint effort for him was me, but life is just like that…", wrote the ex-BBB.