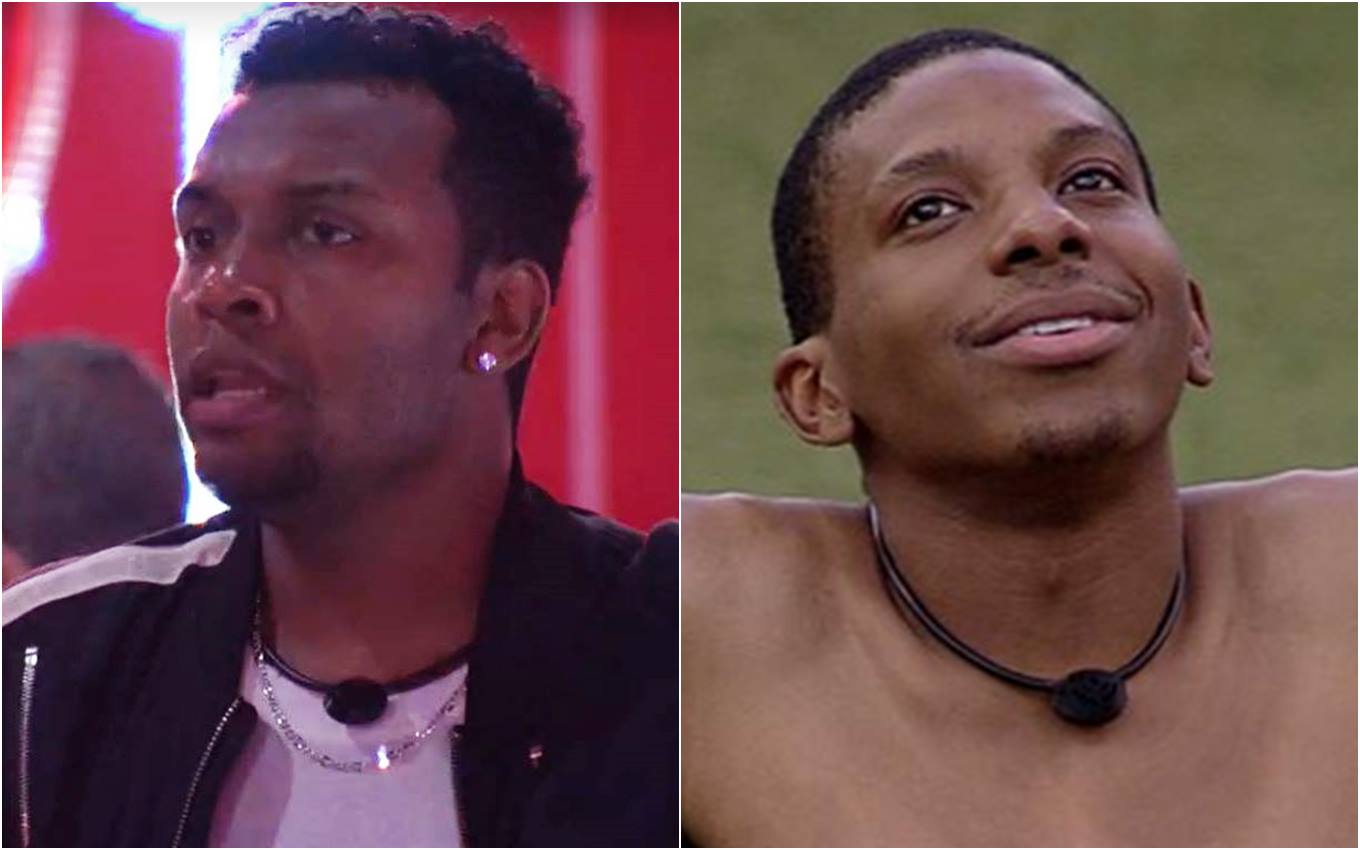 In the early hours of Sunday (14), during the party at Big Brother Brasil 21, Nego Di said that he intends to meet Lucas Penteado after leaving the reality show. However, as soon as the comedian touched the former participant's name, the production cut the scene.
In conversation with Fiuk, the gaucho remembered the artist. "I want to get out of here and look for him. But in a certain way I was wasting my time [tentando falar com ele]".
Nego Di and Lucas started the game together, but the friendship ended as soon as the young man freaked out during one of the house parties. After drinking a lot and causing, the actor started to be ignored by practically all the confined ones.
The comedian, who claimed to be a partner of the artist, began to speak ill of his former friend, making mean comments. He even gathered the majority of the confined to collect votes to get Lucas out of the game. However, everyone when the actor decided to give up the program after suffering with psychological pressure.
---
Learn all about BBB21 with the podcast O Brasil Tá Vendo:
Listen to "# 26 – Office of Hate, G3, Botanical Garden: Understand the BBB21 game" on the Spreaker.
Feedback Policy
This space aims to expand the debate on the subject addressed in the news, democratically and respectfully. Anonymous comments are not accepted nor do they violate ethical and moral laws and principles or promote illegal or criminal activities. Thus, slanderous, defamatory, prejudiced, offensive, aggressive comments that use bad words, incite violence, express hate speech or contain links are summarily deleted.
.