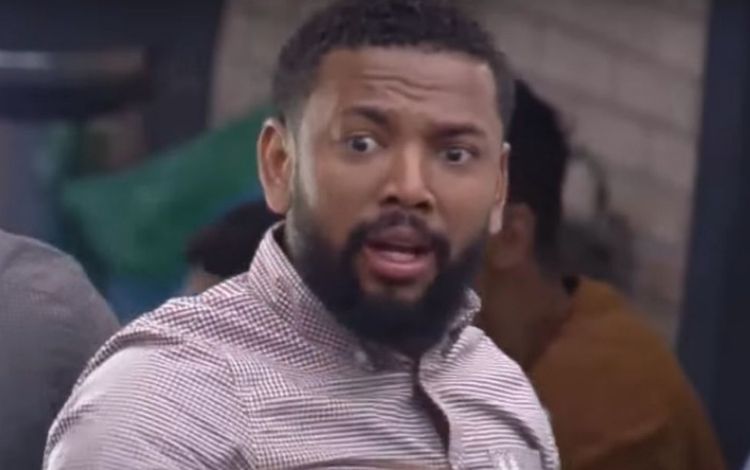 Adriane Galisteu confirmed the information through social networks
Reproduction/Record/21.09.2021
Nego do Borel is expelled from A Fazenda 13

Singer Nego do Borel was kicked out of the reality show "A Fazenda 13" this Saturday, 25. Speculation that Record decided to remove the artist from the attraction began this afternoon, when a video of the participant being called in the closet began to circulate. The information was confirmed by the São Paulo broadcaster. The singer began to be accused of harassment and rape by the public after the party that took place at dawn. Dayane Mello was drunk, and when asked where she would like to sleep, she couldn't answer. The model was lying on the same bed as Nego do Borel and the peons warned the singer not to try anything with Dayane. In one of the videos that went viral on social media, the ex-participant of "Big Brother" from Italy said: "Stop it".
The subject reverberated on social networks and the public pressured both Record and the program's sponsors. "Record junk", "Record expulsion already" and "No it's not" were some of the tags that were among the most talked about topics on Twitter this Saturday. Aurora even spoke out through a statement: "Due to the latest events on the 'A Fazenda' program, we inform you that Aurora is already in contact with Record. We are awaiting the findings so that the necessary and fair measures are taken as soon as possible. We do not support and will not accept that attitudes that violate the rights of women or any other individual go unpunished". The presenter Adriane Galisteu was also charged and spoke on social networks saying that the case was being analyzed by the channel's legal team and emphasized that she does not condone any type of abuse.
In less than two weeks of the program, "A Fazenda 13" has already lost three controversial participants. In addition to the expulsion of the singer, Liziane left home as the first eliminated in the edition and Medrado surprised by giving up the game. As soon as he was announced as one of the participants in the reality show, Nego do Borel said he accepted to participate in the program to clean up his image, citing as an example the participation of Biel and Lipe Ribeiro in the last edition. The singer is accused of domestic violence by his ex-girlfriends and the cases are being investigated by the courts. The subject gained national repercussion when actress Duda Reis decided to expose details of her relationship with the artist. She stated that she lived in an abusive relationship in which she was the victim of aggression and was threatened. Solange Gomes even commented on the affair with Dayane at the house and the model was criticized for defending the singer: "I can't believe it. There are people who, in order to change their lives, have a minute of fame and money, invent a million things", he declared at the time.