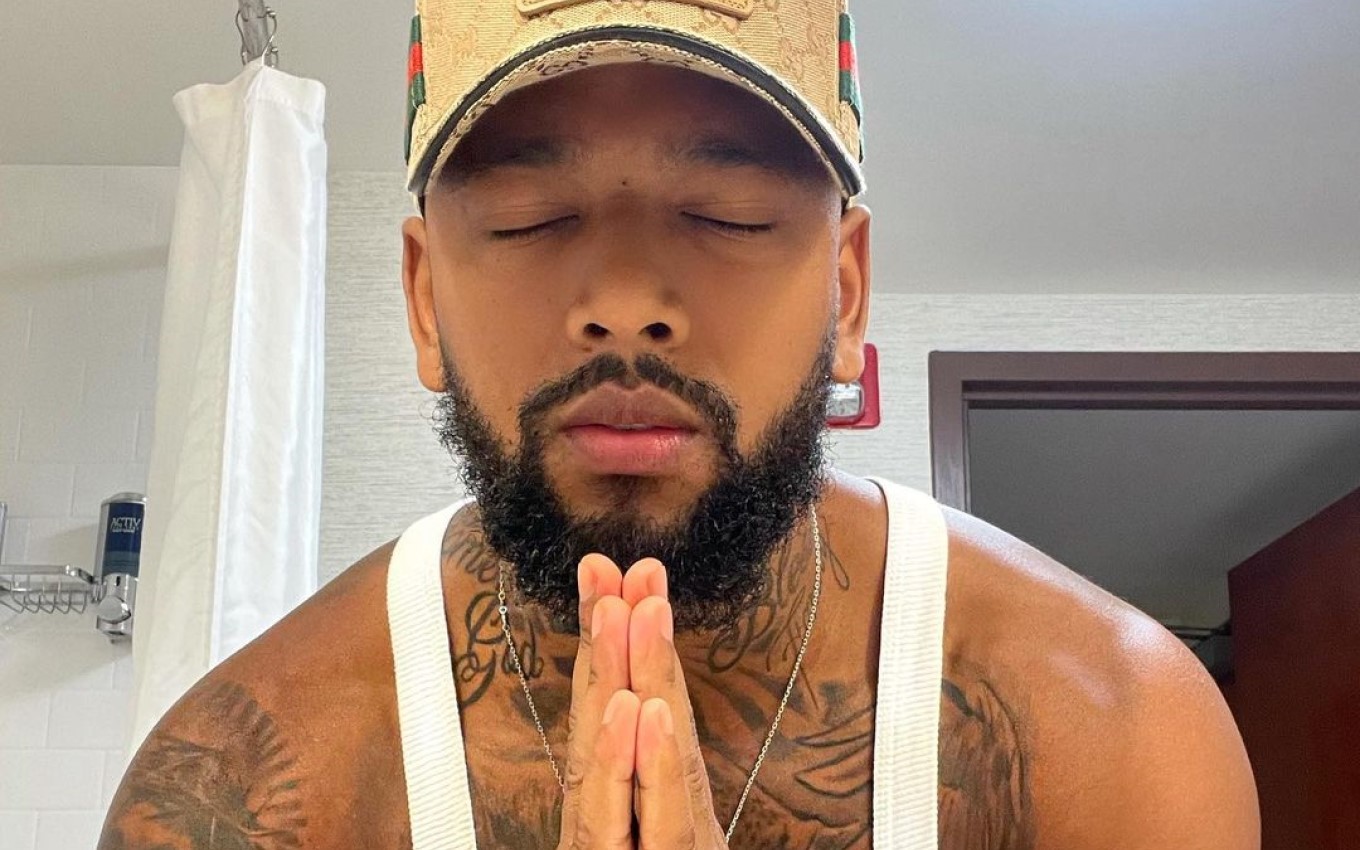 Nego do Borel is a new man. At least that is the image he will try to sell to viewers of A Fazenda 13. The singer wants to use his exposure on the reality show on Record to reverse the cancellations he suffered. For this, he resorted to a coach.
The last few years have been turbulent for Nego. Without hitting hits, he was also involved in two major scandals: an episode of transphobia with youtuber Luisa Marilac and the turbulent separation from his ex-fiancée, Duda Reis, who accuses him of assault, rape and involvement in crime.
A few years ago the name of the funkeiro appeared on Record's list of intentions, which this year had to be more generous in their fees to convince the famous people who always rejected invitations. It is said in the corridors of the network that some of the participants of A Fazenda 13 will receive twice as much as other opponents. Nego do Borel is in this package.
Two reasons made him accept Record's invitation this year, and the fee was one of them. Indebted and without great prospects for significant short-term gains, he was excited with the amount paid and also with the amount he could earn with merchandising actions during the period in which he is confined.
But the main one was the "overcoming" factor. A Fazenda is the only reality show on Brazilian TV capable of reversing cancellations. Many famous people enter as villains because of their past lives, and leave the program almost canonized. Biel (The Farm 12), Lucas Viana (The Farm 11), Rafael Ilha (The Farm 10) and Marcos Harter (The Farm 9) are examples of this: they all reached the grand final, and Viana and Ilha were champions.
Afraid of talking nonsense on the show, he enlisted the help of a coach to avoid further cancellations. In recent weeks, Nego has dedicated himself to learning more about sexist speeches and behaviors. He also delved into themes such as homophobia and transphobia, which have already made him disgraceful in the past.
He still tries to improve the way he expresses himself and listens to other people. Being a very explosive person who uses profanity in normal everyday conversations, he started to police himself and reflect on the messages that come out of his mouth unfiltered.
Anitta's former friend will enter A Fazenda 13 religious, baptized and converted to an evangelical church. Those who follow his latest Stories on Instagram have seen several messages quoting God and also with self-esteem and overcoming tips.
The version of himself that Nego do Borel intends to present on Record's reality show is quite different from the one that has been featured in police news since the end of 2019, when it was exposed by Duda Reis. Whether he's going to be able to change public opinion, only time will tell.
---
Learn all about reality shows with the podcast O Brasil Tá Vendo
Listen to "#50 – The Masked Singer phenomenon and revelations about the masked!" on Spreaker.
---
Subscribe to the channel TV news on YouTube to check out our daily newsletters, interviews and live videos
.