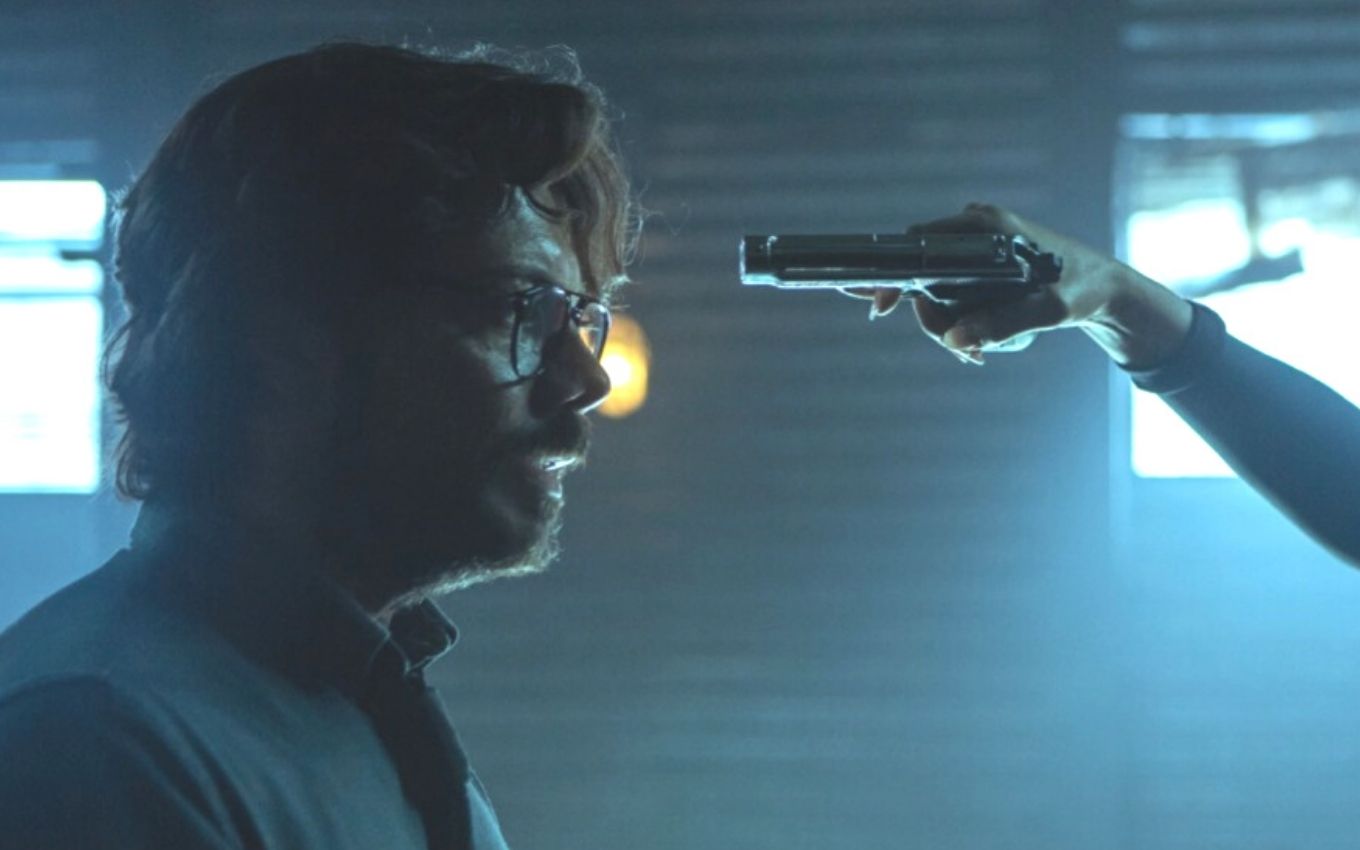 Netflix released this Thursday (2) the opening 15 minutes of the first episode of the fifth season of La Casa de Papel. In the preview, the life of the Professor (Álvaro Morte) goes from bad to worse. With no way out, the master of crime has no way out of former inspector Alicia Sierra (Najwa Nimri). To make it even more difficult, the pregnant woman shoots the man in the leg due to lack of cooperation.
The plot picks up where season four left off. Plan Paris worked perfectly, with Lisbon (Itziar Ituño) back in the criminal group. This time, inside the Central Bank of Spain. As everyone celebrates, the recently fired inspector manages to discover the Professor's location and goes after the brain of the robberies.
With his guard down, he is easily surprised by Alicia. Angry at being the police scapegoat, the pregnant woman is out of patience with the Professor. He, in turn, makes things more difficult with a lack of cooperation. So, to show how serious she is, the woman shoots Alvaro Morte's character in the leg.
During the confusion, Lisbon begins its work inside the crime scene. With police experience, she assumes the position of leader within the bank. Tokyo (Úrsula Corberó) is in support, while Bogotá (Hovik Keuchkerian) and Palermo (Rodrigo de la Serna) question this decision.
Berlin (Pedro Alonso) returns to the Netflix series in yet another flashback. This time, the man full of mysteries presents another novelty: Rafael (Patrick Created), his son. He tries to reconnect with the boy after years apart.
The various events leave the first minutes of the fifth season at a maddening pace. With so many twists and turns, the future of criminals looks uncertain. And to make matters worse, Colonel Tamayo (Fernando Cayo) summons the Spanish army to invade the Spanish Central Bank and put an end to the assault.
The fifth part of the series will be presented in two volumes on Netflix. The first half arrives on the platform this Friday (3), at 4:00 am (GMT) and the remaining five episodes are scheduled to premiere on December 3rd.
Watch below the first 15 minutes of the fifth part of La Casa de Papel:
.