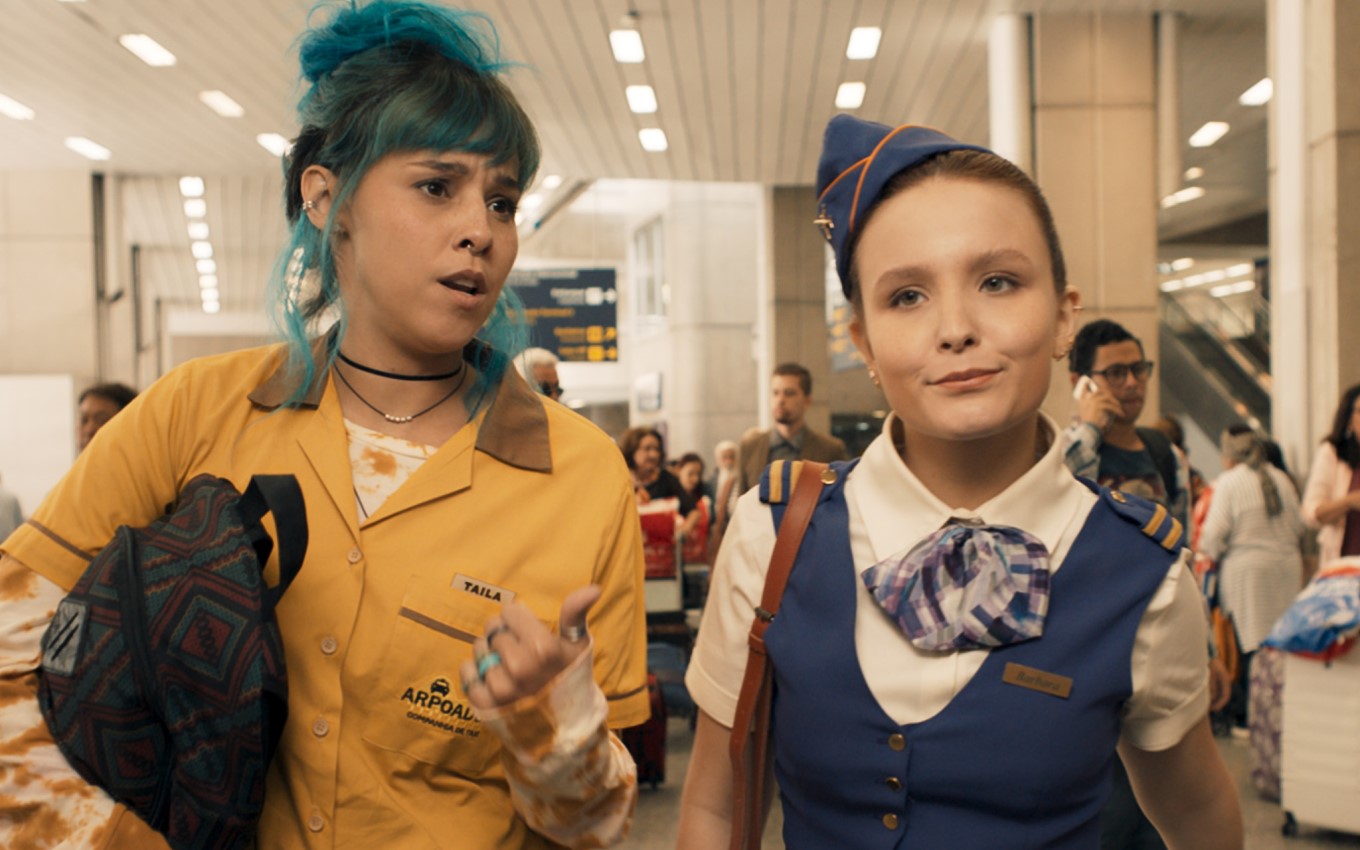 Netflix announced this Wednesday (21) its main releases for the month of August. The highlights are the long-awaited third part of the saga A Barraca do Beijo and the new national film starring Larissa Manoela and Thati Lopes, called Diário de Intercâmbio.
The platform's catalog will also feature the fourth season of Good Girls, the documentary series João de Deus – Cure e Crime and the animation A Jornada de Vivo, voiced by Lin Manuel-Miranda (Hamilton).
Featured films include Family Justice, starring Jason Momoa; Beckett, with John David Washington, and the documentary Chorão – Marginal Alado.
See the list of top Netflix debuts in August:
Series
Top Secret – OVNIS (Slide 3): The documentary series presents information and supposed evidence of secret government projects that dealt with possible contacts with extraterrestrials.
Control Z – Second Season (Day 4): To avenge those who made the life of Luís (Luis Curiel) hell, a mysterious person takes over the boy's social networks.
João de Deus – Healing and Crime (25th): The documentary series features interviews, testimonies and unpublished materials that tell the story of João de Deus, a false medium accused of committing sexual abuse against hundreds of women.
Good Girls – Season Four (day 31): Now, under the watchful eye of federal agents, Annie (Mae Whitman), Beth (Christina Hendricks) and Ruby (Retta) reflect on their work.
Films
The Journey of Alive (Day 6): The animation shows the adventure of a quincaju who leaves Havana, Cuba, to deliver a message from his friend to the love of his life in Miami, United States.
Weeping – Winged Marginal (day 8): Documentary with interviews with friends and family that tells the life story and legacy of the lead singer of Charlie Brown Jr.
The Kiss Booth 3 (11th): While planning next steps with Noah (Jacob Elordi) and Lee (Joel Courtney), Elle (Joey King) tries to make the most of last summer before entering college.
Beckett (dia 13): After a car accident, an American tourist (John David Washington) ends up in the middle of a political conspiracy in Greece.
Exchange Diaries (18th): To solve all their problems, friends Bárbara (Larissa Manoela) and Thaila (Thati Lopes) decide to do an exchange. Outside the country, the duo gets into all sorts of trouble.
Family Justice (20th): After his wife's death, the character played by Jason Momoa takes a pharmaceutical company to justice.
.