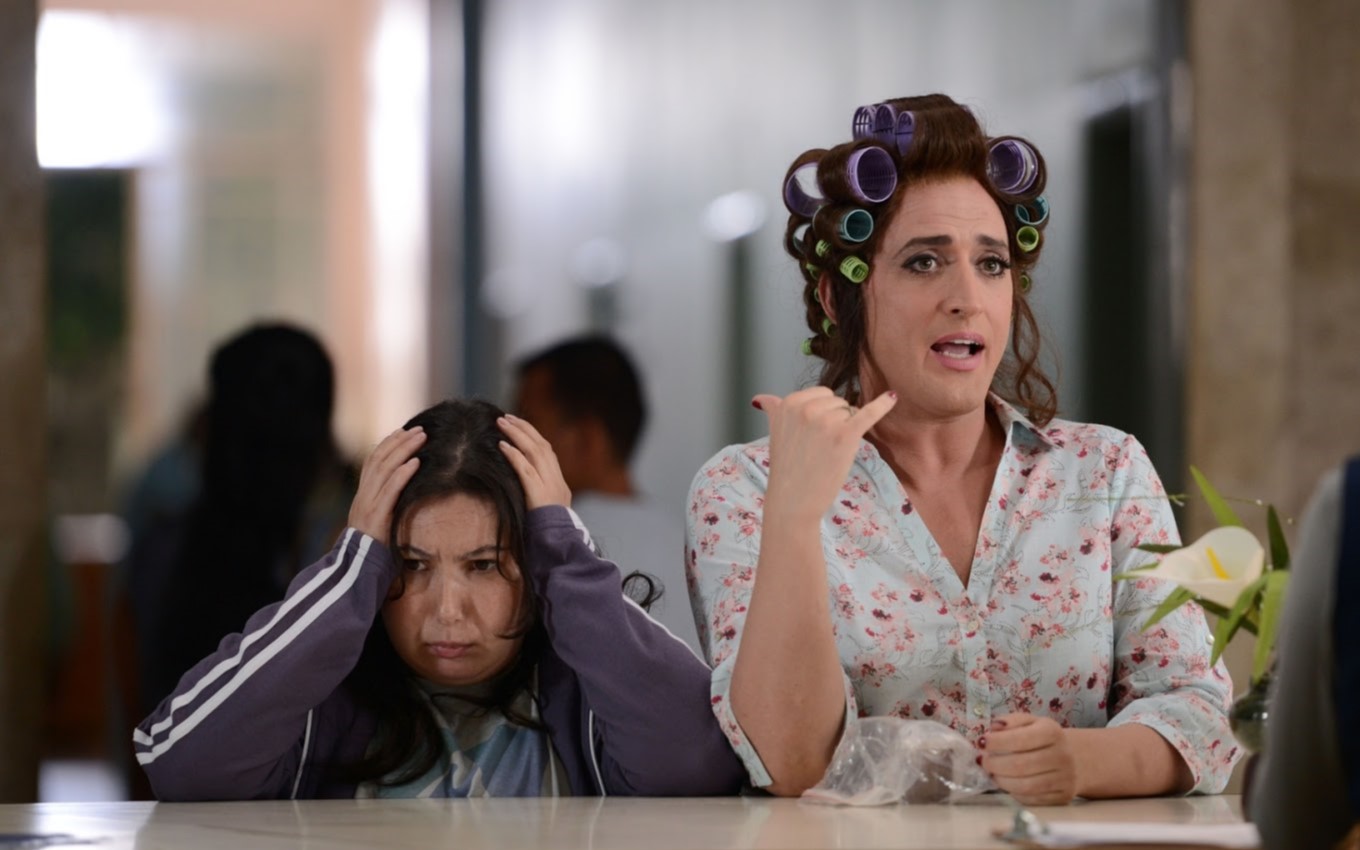 Netflix has prepared a week full of news. Between Sunday (6) and next Saturday (12), subscribers will receive several premieres in the streaming catalog. For all tastes, productions have a chance to appear in the Top 10 on the platform.
Among the featured series are the second seasons of Lupine and Amor, Marriage and Divorce. Another novelty is Os Mestres da Fritura, a production in which critic Daym Drops goes in search of the best fried foods in America.
In terms of films, Minha Mãe É uma Peça, starring Paulo Gustavo (1978-2021), and Uma Skatista Radical, a feature about a teenager in rural India, debuted in the streaming catalogue.
The new feature with Gina Rodriguez, Awake, and the production for children Din and the Dragon Genial also arrive on Netflix.
Check out the synopses of the stories:
My Mother Is a Piece (Day 7): After always taking care of her children (Mariana Xavier and Rodrigo Pandolfo), Mrs. Hermínia (Paulo Gustavo) has to face their rebellious phase. Without a job or a partner, she starts to unburden herself with her aunt.
Tragic Jungle (Day 9): To escape an arranged marriage, a woman escapes into the depths of the Mayan jungle. In this film, she finds a place where nature unites the human world with the supernatural.
Awake (day 9): After a worldwide catastrophe, humanity can no longer sleep. While facing the chaos in society to save her family, an ex-military man must fight the confusion in her own mind.
The Masters of Frying (9th): Passionate about food and always looking for fun, food critic Daym Drops goes in search of the best fried treats in the United States.
Lupine – Part 2 (dia 11): In the sequel to Season One, Assane Diop (Omar Sy) gets unexpected help while simultaneously trying to find Raoul (Etan Simon) and escape Hubert (Hervé Pierre) and his henchmen.
A Radical Skateboarder (day 11): In the Indian countryside, a young woman discovers her passion for skateboarding. She begins to go through a difficult journey to achieve her dream of competing.
Din and the Dragon Genius (11th): In this original Netflix animation, young Din is determined to find his childhood best friend again. He has the company of a genius-dragon in this adventure.
Love, Marriage and Divorce – Season 2 (12th): In the new episodes, more secrets and surprises threaten the marriages of the three protagonists who work on a radio show.
.