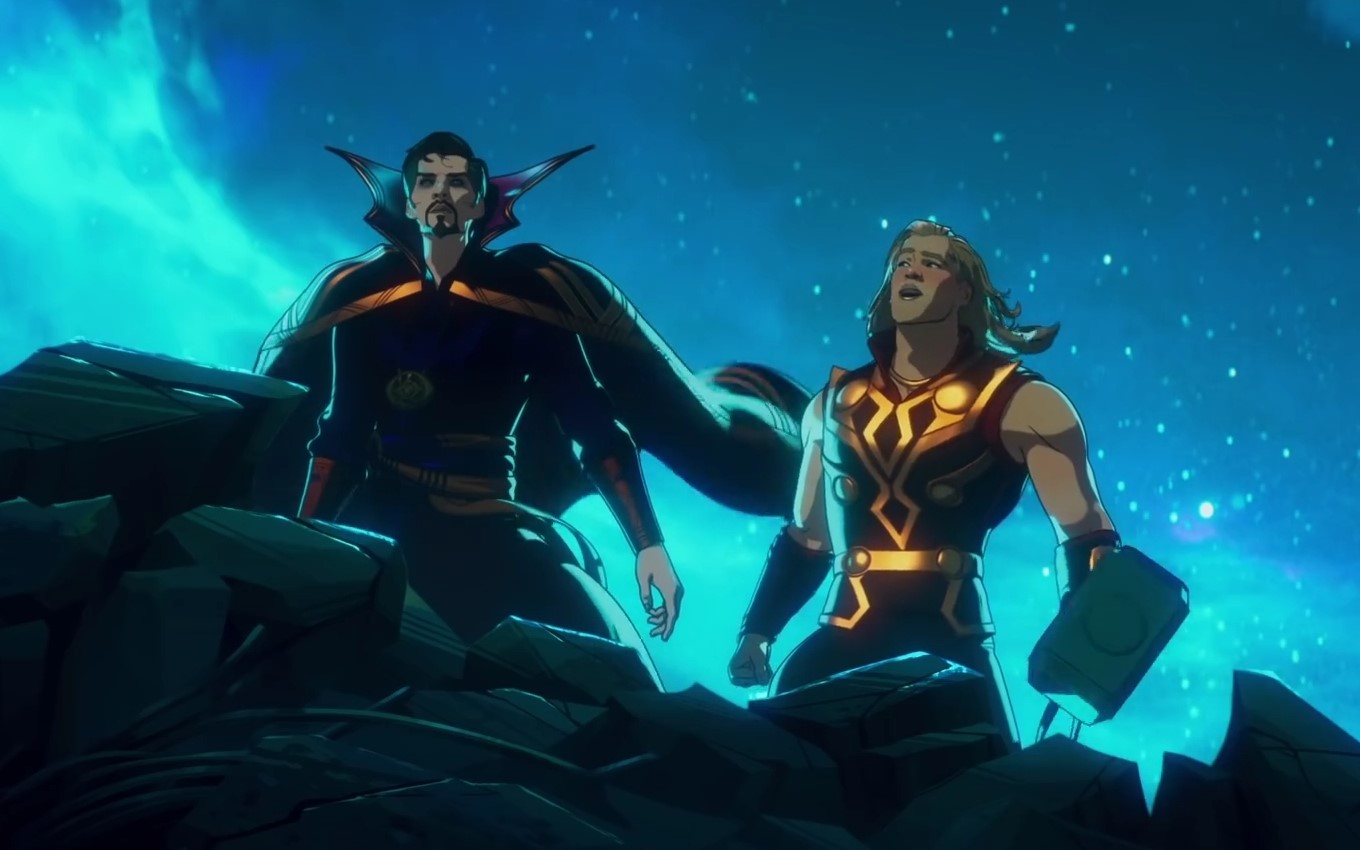 The last episode of the first season of What If…? managed to tie all the plots of the series. Disney+ animation's narrator, The Watch (Jeffrey Wright), had to interfere in the fate of humanity for the first time. He gathered the main heroes from previous chapters to fight the mighty Ultron (Ross Marquand). The new group received the title of Guardians of the Multiverse.
After the events of the eighth episode, the Watcher realized that he wouldn't be able to stop the Ultron alone. In addition to controlling the Vision's body, the villain is also dominating the six Infinity Gems. And he has a single mission: to destroy all existing realities.
To prevent the end of literally all universes, the series narrator decided to gather a new group of heroes. Doctor Strange (Benedict Cumberbatch), Captain Carter (Hayley Atwell), T'Challa (Chadwick Boseman), Gamora (Cynthia Kaye McWilliams), Killmonger (Michael B. Jordan) and Thor (Chris Hemsworth) were recruited to save the alternate dimensions.
Gamora and Captain Carter helped devise the plan, in which T'Challa, aka Star-Lord, took the lead role. The fate of thousands of universes rested with the Guardians of the Multiverse, the new group of heroes from Marvel's Cinematic Universe (MCU).
The closing of the first season lived up to the concept of the series. In addition to exploring different realities, What If…? takes advantage of animation to extrapolate creativity and also capitalize on epic battles and moments.
The second season of Disney+ animation is not yet scheduled for release. However, Marvel has already confirmed that the new episodes will adapt the stories from phase 4 of the MCU.
Watch the subtitled trailer for the first season of What If…?
.