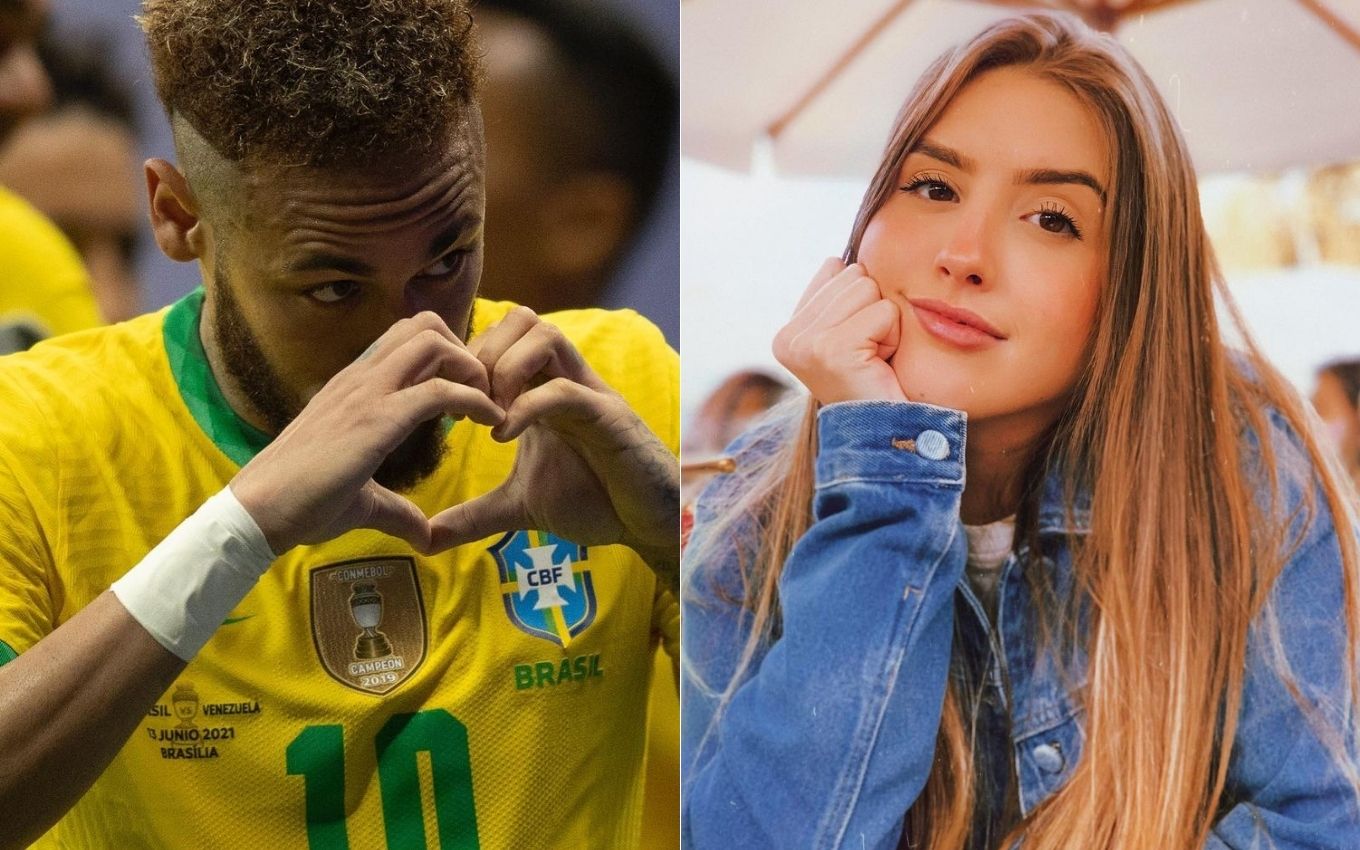 After taking Hemilly Bellon to the Copa América final on Saturday (10), Neymar went out with her to enjoy the night in Rio de Janeiro. On the young woman's social networks, the player appeared in a restaurant, turning a shot of drink. "I made him drink cachaça with me", celebrated the ex-girlfriend of Arthur Picoli, from BBB21.
On Saturday night, the girl even published on her Instagram a Story from inside Maracanã, where the final of the continental championship between Brazil and Argentina was taking place. As the team lost the game, the celebration did not happen, and the two did not go out together.
Two days later, however, Hemilly posted in Stories a video toasting Neymar just for his close friends, but the content was leaked. This Tuesday morning (13), she had already returned to Espírito Santo. The capixaba is 18 years old and works as a digital influencer — she has 169,000 followers on Instagram.
Hemilly had a brief relationship with Arthur before BBB21 and went viral at the time of the show after being considered physically similar to Carla Diaz, with whom the crossfitter had an affair in confinement. The capixaba appeared to defend him from the accusations of being an abusive boyfriend.
Check out:
.