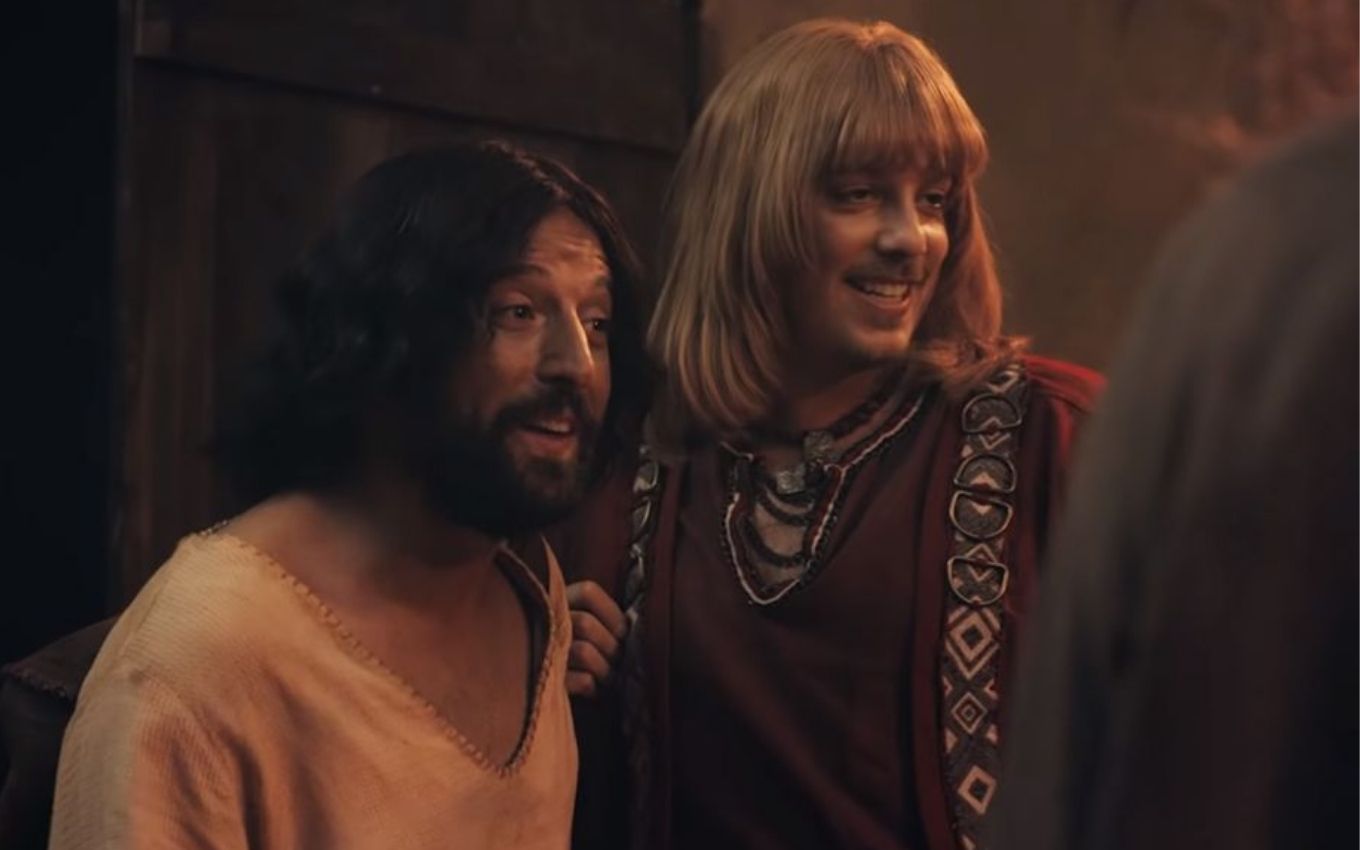 A traditional program at the end of the year for Brazilians, the Porta dos Fundos Christmas special will be different in 2021. This time, the story will be told in animation. In addition, the group will put the movie in the Paramount+ catalog instead of Netflix or YouTube. Entitled Te Prego Lá Fora, the attraction will also be a co-production with Estricnina studio.
According to columnist Patrícia Kogut, from the newspaper O Globo, the plot will show Jesus' adolescence; he will go to a new high school for high school and try to fit in with his new classmates.
"We always wanted to make an animation. The pandemic made this desire a necessity, after all, drawing doesn't transmit a virus", declared Fábio Porchat, one of the script writers of the project and an actor at Porta dos Fundos.
The last streaming to air a Christmas special of the producer was Netflix, in 2019, when the group was the target of strong criticism, boycott, lawsuits, censorship and even a bomb attack for the title The First Temptation of Christ, which brings a Jesus (Gregorio Duvivier) homosexual and committed to Orlando (Fábio Porchat), a character who is not in the Bible.
After some twists, the Rio de Janeiro Court of Justice (TJRJ) dismissed a request for Netflix and Porta dos Fundos to remove the film from the platform and pay R$ 1 billion in moral damages for the exhibition of the religious satire.
Despite having always defended the work, Netflix decided to end the partnership with Porta dos Fundos. The 2020 special, entitled Teocracia em Vertigem, aired on the group's YouTube channel and on Comedy Central, on pay TV.
As such, Paramount+ became the new home for the special. The 2018 and 2019 films Se Beber, Não Ceie and The First Temptation of Christ, respectively, are original partnerships with Netflix and are part of the streaming giant's catalogue.
.