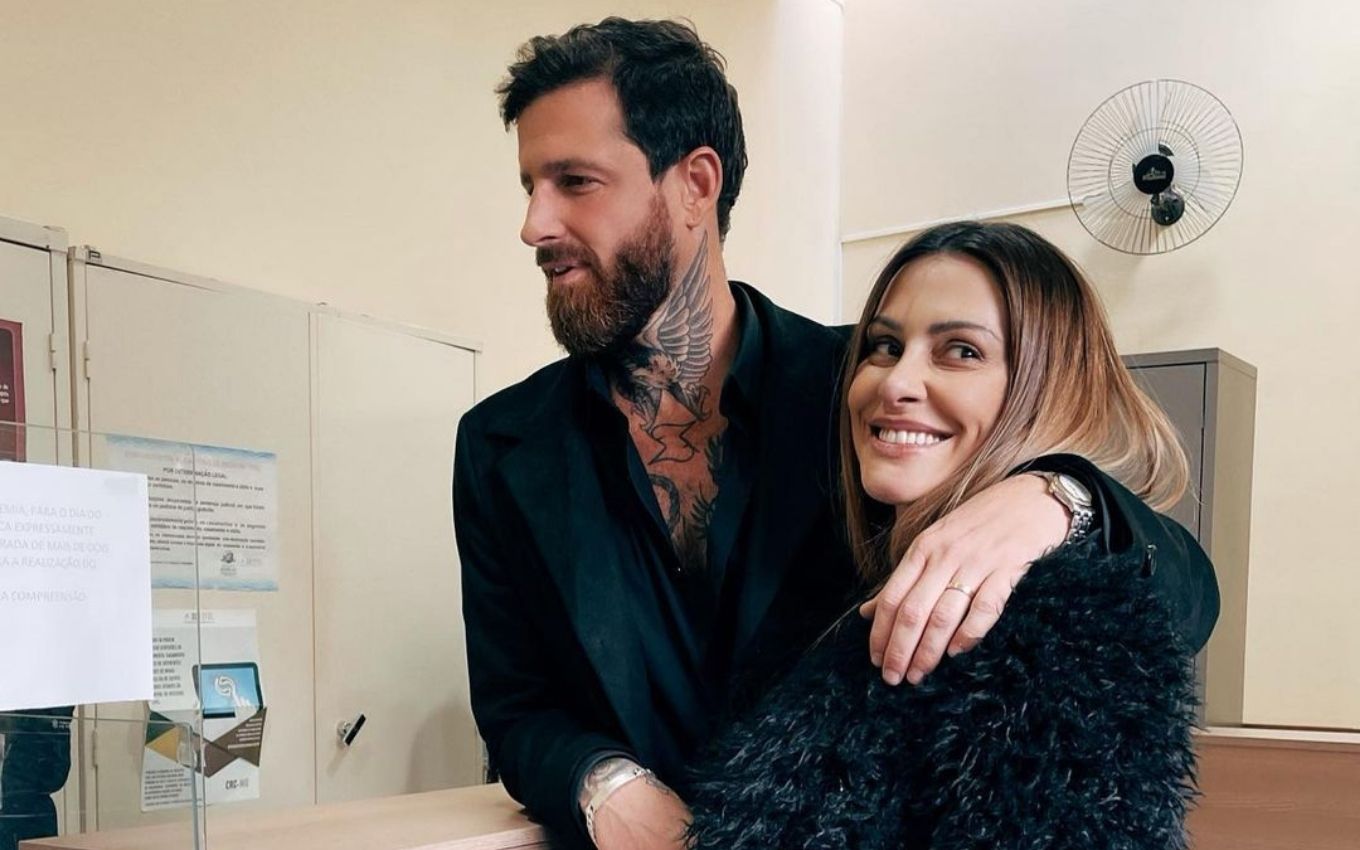 Newly married, Cleo showed details of her bachelorette party. The 38-year-old actress made the union with businessman Leandro D'lucca official on July 9, in Minas Gerais. The marriage was sealed only civilly because of the pandemic. Before getting married, she received a small celebration from a friend. The meeting was attended by only five people.
In a video posted on her Instagram, Cleo and her husband told details of the days leading up to the wedding. According to the artist, she did not organize a bachelorette party, but a friend decided to present her with a small celebration.
The unpretentious meeting took place after a day's work and featured champagne, black balloons and simple food in the apartment of Fábio Jr's daughter. "A cute gothic thing", commented Cleo.
In the recording published on the platform, the actress and her husband also confided that the idea of ​​marriage came unexpectedly. "I didn't even want to get married. We need to tell the truth. Neither do you," she said in conversation with her partner.
"We didn't want to get married, but we wanted to marry each other. I think that's what I meant. There was no request. We had the same plans and desires and we were in love. Unfortunately or fortunately, in society, to marry on paper it makes things easier when you have common plans," he added.
The artist made the relationship with the businessman public in December 2020, but the couple is discreet on social networks. The romance between the two is old. During a party at Lollapalooza in 2017, they were even photographed kissing.
Because of the Covid-19 pandemic, the two chose to register the union only at the registry office, without guests. Gloria Pires, Orlando Morais, Fiuk and the interpreter's large family followed the moment via videoconference.
Hours before they signed the marriage certificate, however, Cleo showed that she was moved to tears in conversation with Morais. "I'm so thrilled to see you getting married. Leandro is a really cool guy. It's a meeting of souls. So, the heart's will," he said.
"He's very cute, he's very partner. We're very friends. So it's good," replied the actress.
See Cleo's bachelorette party:
.