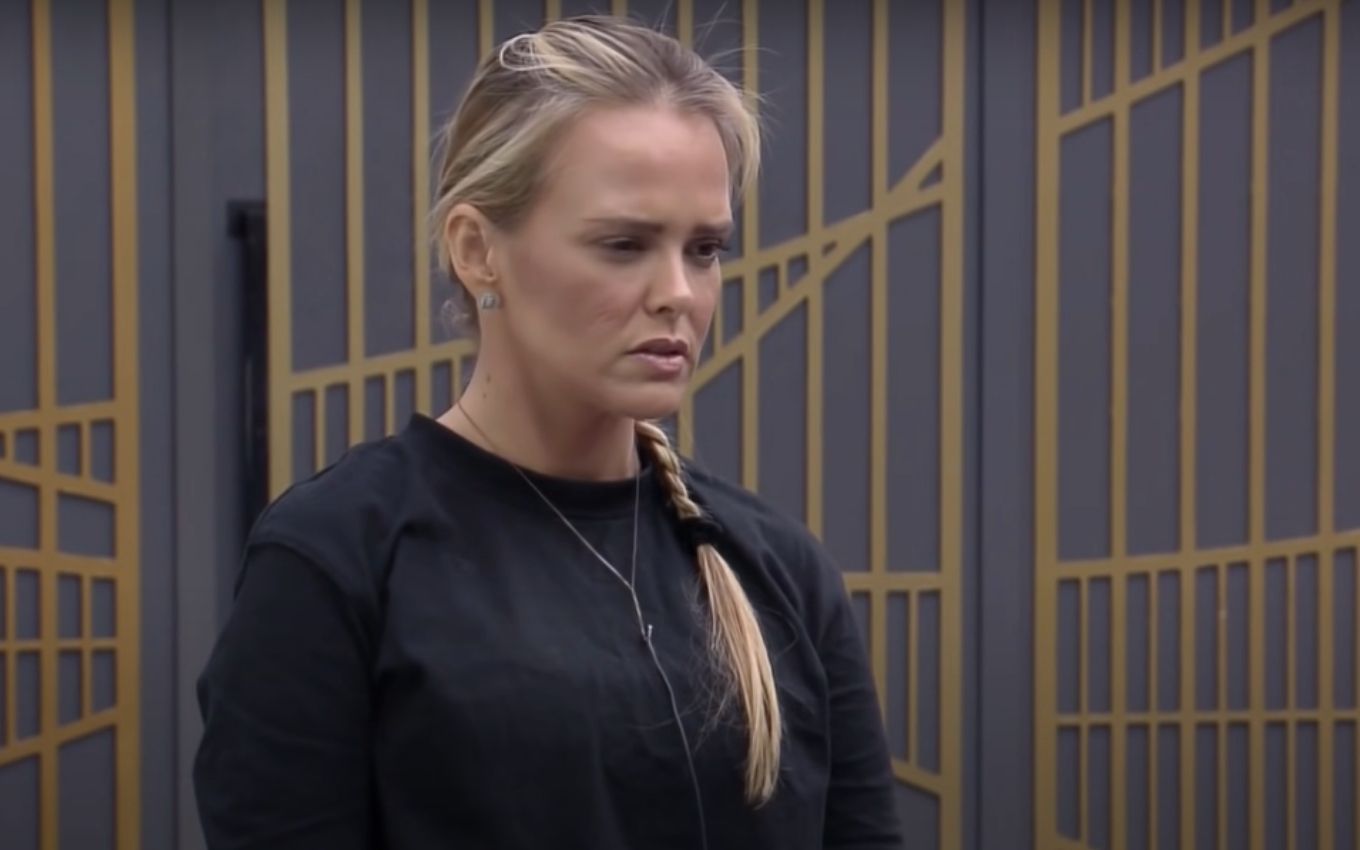 In the return of the eliminated participants for the final of Power Couple Brasil 5, Nina Cachoeira confessed that she hopes there will be some dynamics to be able to wash all the dirty clothes that were accumulated. Filipe Duarte's wife warned that she has a lot to say to her former colleagues in confinement. "I didn't go to the [Rodrigo] Faro", he justified.
Em live do TV news, the digital influencer lamented the fact that she did not participate in the Power Couple frame at Hora do Faro. Usually, the eliminated participate in the program the next day and, after watching some videos of what happened on the reality, send messages to couples who are still confined.
In the turn of Nina and Filipe, however, the presenter tested positive for Covid-19 and had to be removed immediately, as well as the entire production team. The frame has been suspended since then; Daniele Hypolito and Fábio Castro also did not record.
"People would go there and say a lot of things to us. I felt really bad about what Bibi [Paolillo] said about me, I was never fake. I'm always honest," Nina said. "I have a lot in store to talk about. Georgia [Fröhlich] it's a little snake! Speaks bad about everyone there to Thiago [Bertoldo]", she let go.
Filipe, in turn, prefers that there is no dynamic. "I know you [o público] they like it, but I don't want to be arguing on TV, no. For those on the other side, it's tiring," he explained. "Oh, but let me talk," promised Nina.
Check out the full live below:
.