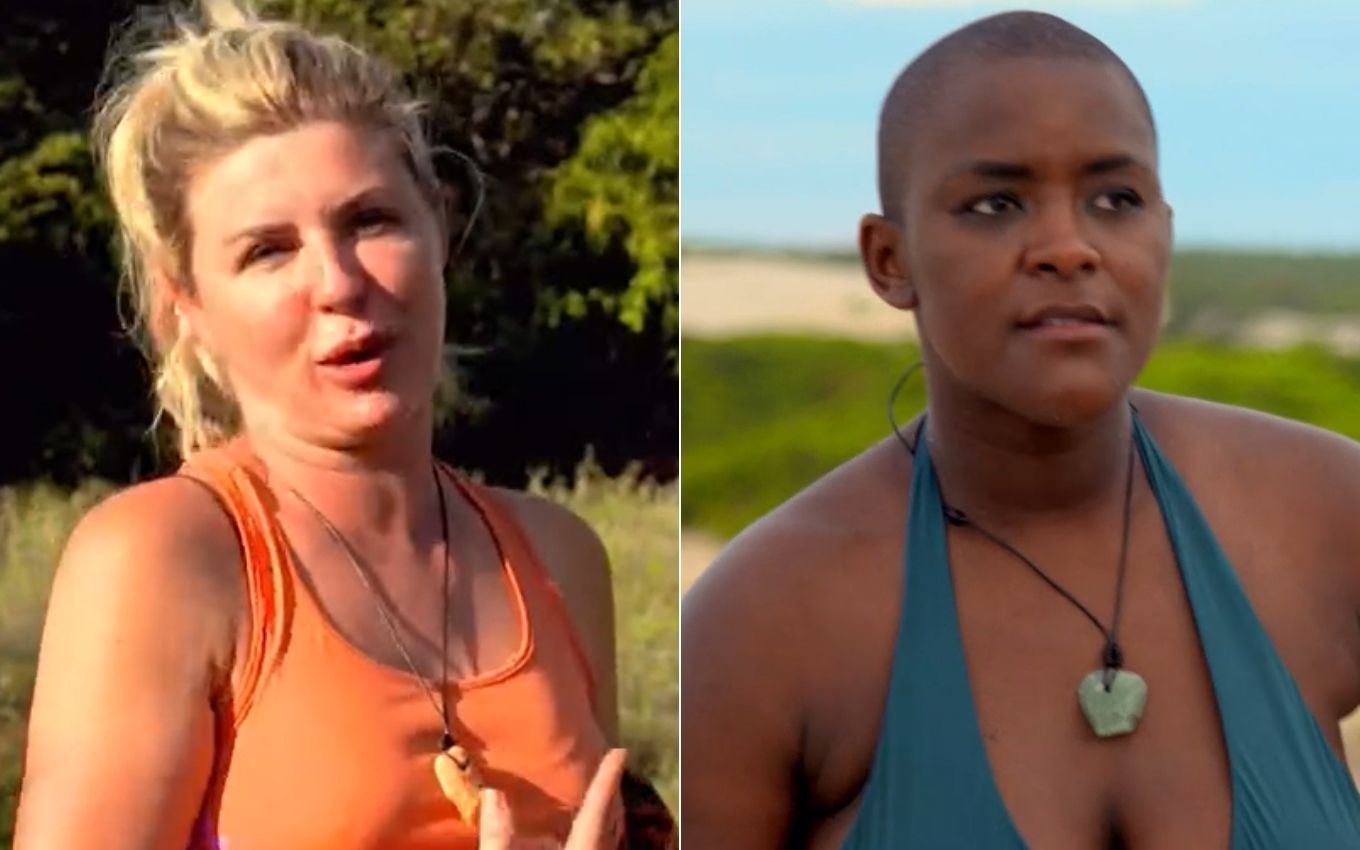 The atmosphere became tense between Íris Stefanelli and Angélica Ramos after the first Privilege Prize in No Limite, shown on Tuesday night (11). The blonde was annoyed by the opponent's provocations after leaving defeated. "I didn't like it at all," she said.
Íris belongs to the Carcará tribe, which won the first race of the season, but ended up skidding in the second dynamic, which provided items to improve the conditions of survival. At stake were foods such as rice, beets, powdered milk and coffee, as well as comfort items, such as sleeping bags, socks, toothbrushes, hatchet and a fire starter.
Calango won, and Angélica celebrated with screams and gestures, which irritated Iris deeply. "I found Angelica very disrespectful. I had compassion for her the day before. And as soon as she crosses the boat she is the first to turn around and make a fuss. She was very unashamed. I never disrespect my opponent, I learned to never do that in life ", he complained.
Proof of Privileges
The tribes had to cross a raft through the sand using tree trunks, which served as pulleys to move the vessel.
Only four members of each team could push the raft, and the other four were supposed to climb on the boat as it reached the markings established by the production, making it difficult to cross. Calango overcame Carcará and took all the coveted items.
As a consolation prize, the defeated took small portions of coffee, sugar, rice, potatoes and jars of canned meat.
---
Subscribe to the channel TV News on YouTube to check out our daily BBB21 newsletters
---
Find out all about reality shows with the O Brasil Tá Vendo podcast
Listen to "# 38 – Five news that promise to pump Power Couple 5!" in the Spreaker.
.