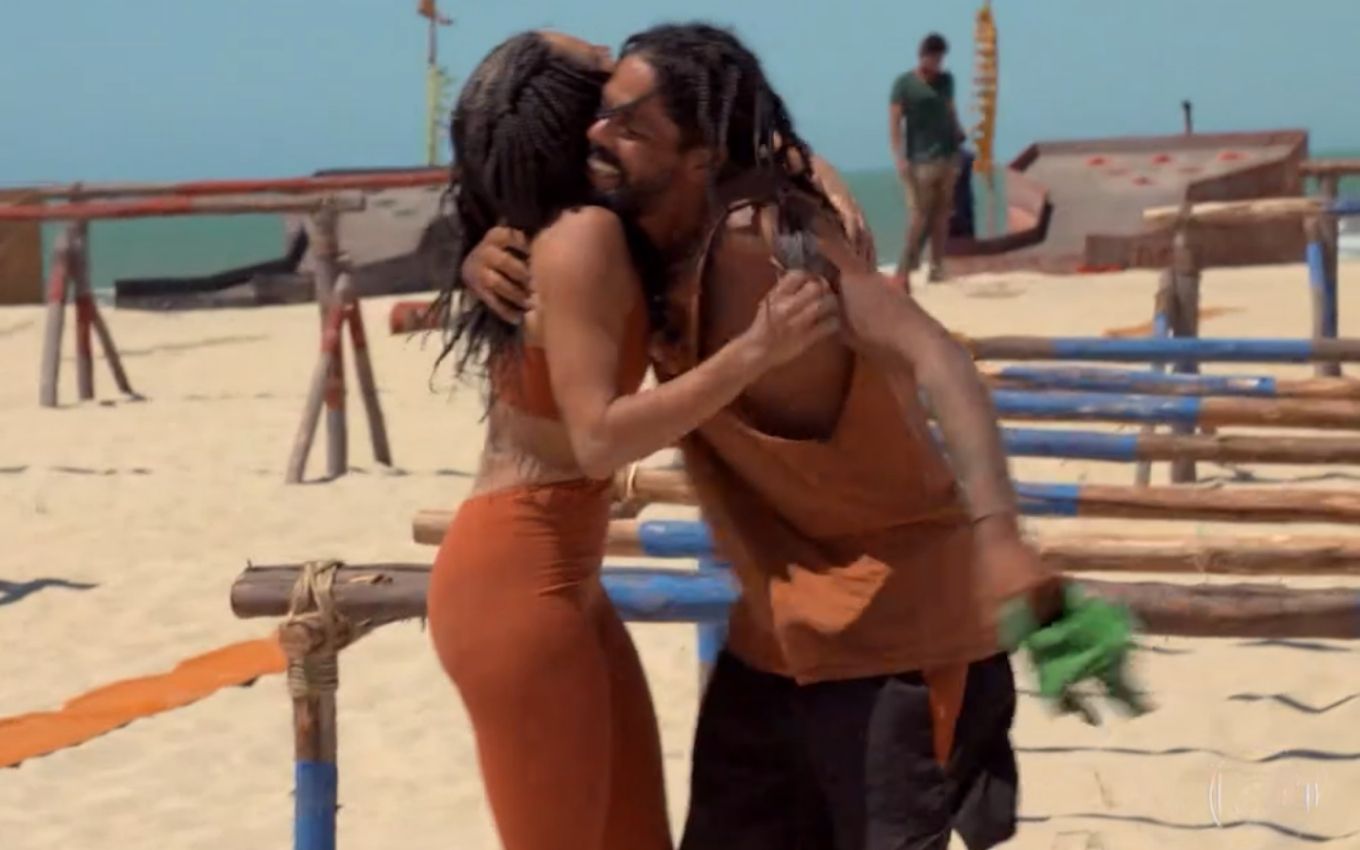 Viegas and Paula Amorim had to eat sand in the last test of No Limite 5. Thus, in this Tuesday (20th) episode, they dug the circuit and also the spot in the grand final of the program, which will be defined by popular vote. With that, André Martinelli and Marcelo Zulu left the competition in the final stretch.
The first leg of the circuit was an obstacle course. Next, everyone needed to dig a space in the sand under a log to complete the level. Then they had to excavate another area to find bags of balls, which were to be hurled at a structure.
With that step completed, they had to go back to the beginning of the circuit and break a jar, where the final necklace was kept.
Viegas took the lead and was the first to reach the last task. With this advantage, he completed the circuit and won the first place in the final. Then Marcelo Zulu and André Martinelli caught up with the opponent, and Paula was left behind.
However, the influencer came back on top and managed to overcome Martinelli and Zulu in the last stage. Thus, she returned to the beginning of the circuit and won the second place in the final of the program.
"Really, it's a very difficult game, I had to overcome myself in several aspects and, at the same time, be focused, because it's a game there. So, be in trouble, but think of a strategy. Your body gets weaker but , at the same time, you have to be strong to compete in the competition. It's literally the name of the program," said Paula during the live chat with Andre Marques.
Viegas recalled his trajectory at Big Brother Brazil and pointed out: "Today, I'm sure that many like me are dreaming of this award. I've been receiving several messages of affection."
---
Learn all about reality shows with the podcast O Brasil Tá Vendo
Listen to "#46 – Not a Goat's Eye Saved – Final Analysis on On Limit 5" in Spreaker.
.