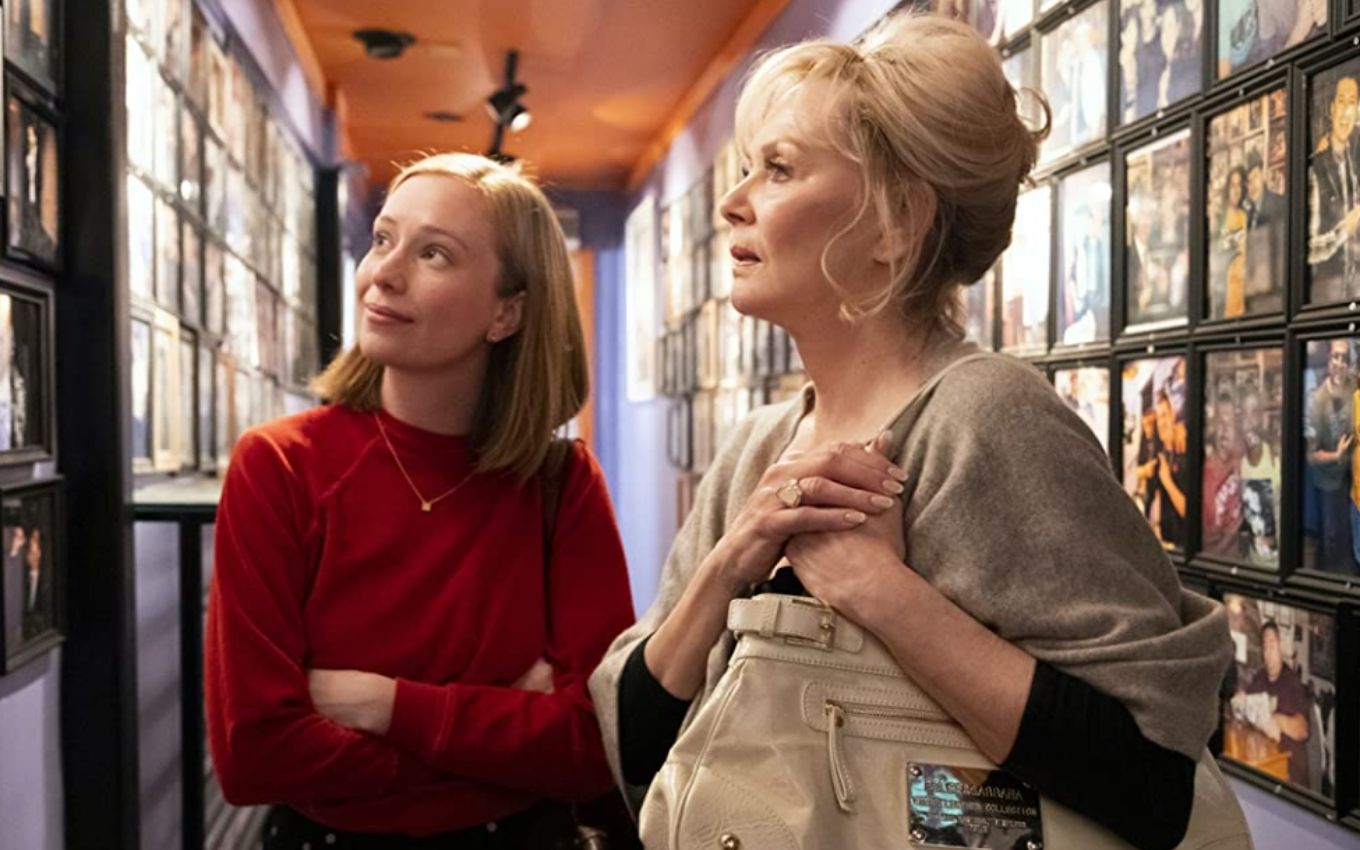 Nominated for 14 awards at the 2021 Emmy, the comedy Hacks is available in Brazil with the arrival of HBO Max and has proven to be the first big hit of WarnerMedia's streaming service. With a sharp cast headed by the talented Jean Smart (Watchmen), the series is considered one of this year's main premieres.
One of the flagships of the arrival of HBO Max in Brazil, the acclaimed comedy stole for itself the highlight of The Flight Attendant, a series starring Kaley Cuoco and which is also in contention for the Emmy with nine nominations. Although both are in contention for the best comedy series statuette, it is Hacks who fires as favorite.
Plot centers on Deborah Vance (Jean Smart), an experienced comedian from Las Vegas who has been struggling with the times. His classic stand-up show is no longer the highlight of the past, and his agency has plans to hand over his main concert dates to new celebrities.
Against her will, her agent selects Ava Daniels (Hannah Einbinder), a 25-year-old screenwriter with a tough temper, to help her improve her writing. The problem is that Deborah is a stage diva, and convincing her to accept help from others is no easy task.
DISCLOSURE/HBO MAX
Jean Smart performs in Hacks
With ten episodes, the first season focuses directly on the beginning of the relationship between Deborah and Ava. Neither of them wanted to be there, but are forced to hang on. They end up strengthening ties over time. Even so, several rip-offs among them make the experience of following the journey a delightful one.
As experienced as her character, Jean Smart shines like a bitch to be tamed. Deborah has a strong personality and a lip as sharp as a knife, capable of belittling any opponent (or friend) with a few words. Yet inside her thick shell is a woman with traumas and experiences that have shaped the difficult person she has become.
Without the same shine as her stage partner, Hannah Einbinder does not disappoint and justifies her nomination for best supporting actress. Ava is a skeptical stand-up comedy screenwriter who dreams of regaining a prominent position in Hollywood after being fired from her old job. She sees humor as a means of exposing the absurdities of the world represented in her own experiences.
Hacks' heart is in the relationship between the two. With Deborah, Jean has a leading role worthy of her talent and which puts her in the spotlight. When the series takes the focus off its protagonists, the supporting cast sustains the quality with characters as charismatic as Deborah and Ava. No wonder Carl Clemons-Hopkins (Marcus) and Jane Adams (Nina) were also remembered by Academy members. Television with his nominations for best supporting actor and actress.
Even if it loses the TV Oscars — Ted Lasso and Pen15 emerge as top contenders this year — Hacks is a show with a bright future ahead. If she maintains the level (she's already renewed for a second year), the bite-and-blow relationship between Deborah and Ava is likely to continue appearing among the genre's favorites.
Watch the trailer for Hacks:
.