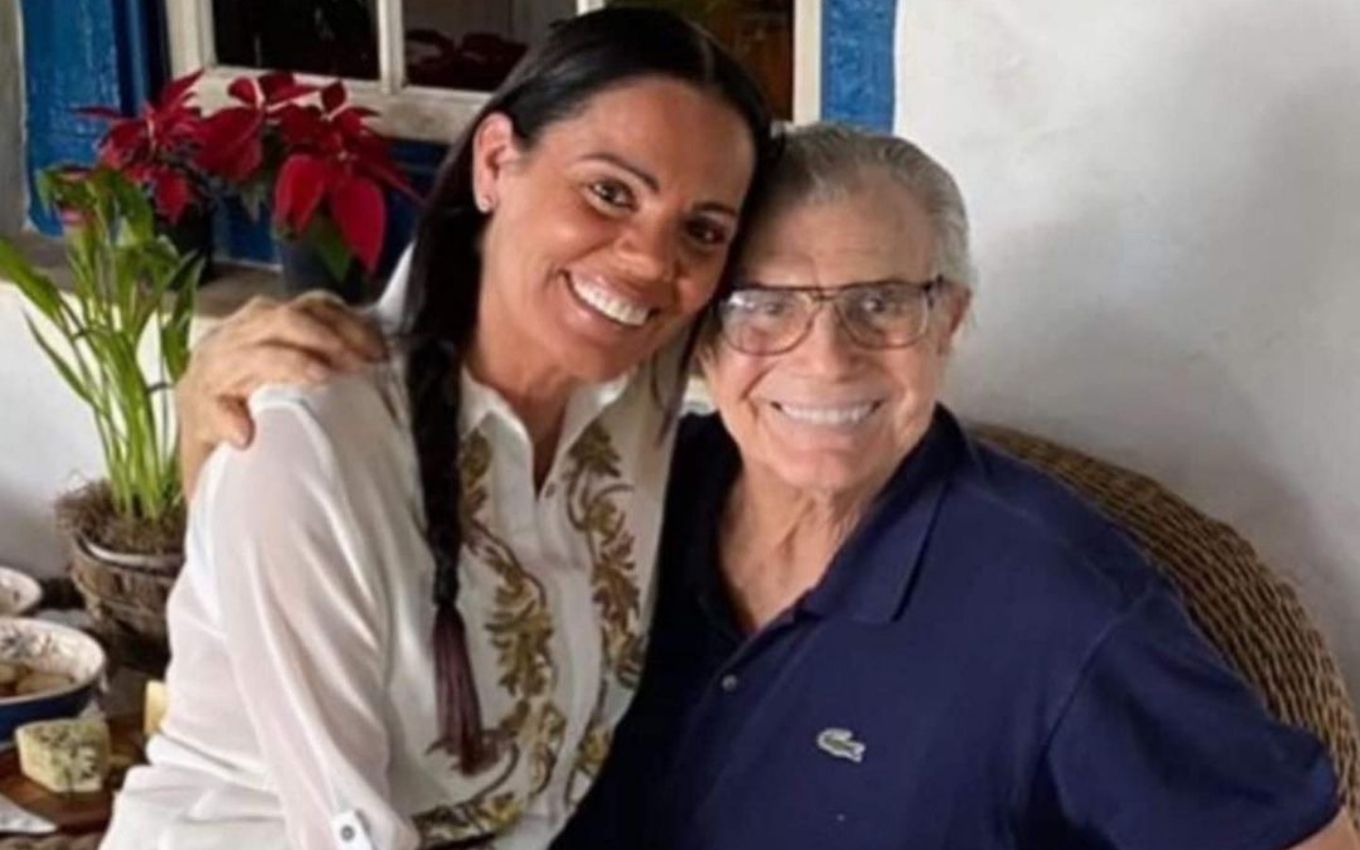 Mocita Fagundes, wife of Tarcísio Filho, spoke about the death of her father-in-law, Tarcísio Meira (1935-2021). This Monday (11), the actor's daughter-in-law said that she keeps a prayer chain and that she still doesn't believe in the veteran's departure. "I can't say death, that word sounds awful," he said.
"For me, you're 'enchanted' in a beautiful place. You always wanted Tarcisinho to make a meal for you at home, right? Now, I'm attached to these beautiful memories, and with them we'll take these days with lighter. I always sent you flowers on special dates. I always called you, and you always answered me with that beautiful voice and a lot of smile," wrote Mocita in an Instagram post.
This Tuesday (12), Meira's death completes two months. On the social network, Tarcisio Filho's wife recalled the occasion: "Now I just have to pray. My spiritual side wants to believe that you're happy. You've always been a man of integrity, who helped a lot of people, always did good. Sure, you're a spirit of great light. Hard without you here."
"Always, always, always, we will miss you a lot. After all, love never dies, it only transforms. Tarcision dear. May Heaven celebrate you forever," added Mocita.
Tarcisio Meira died on August 12 after spending six days in hospital with complications from Covid-19. Glória Menezes, who was also diagnosed with the virus at the time, recovered from the disease.
Check out the publication:
.