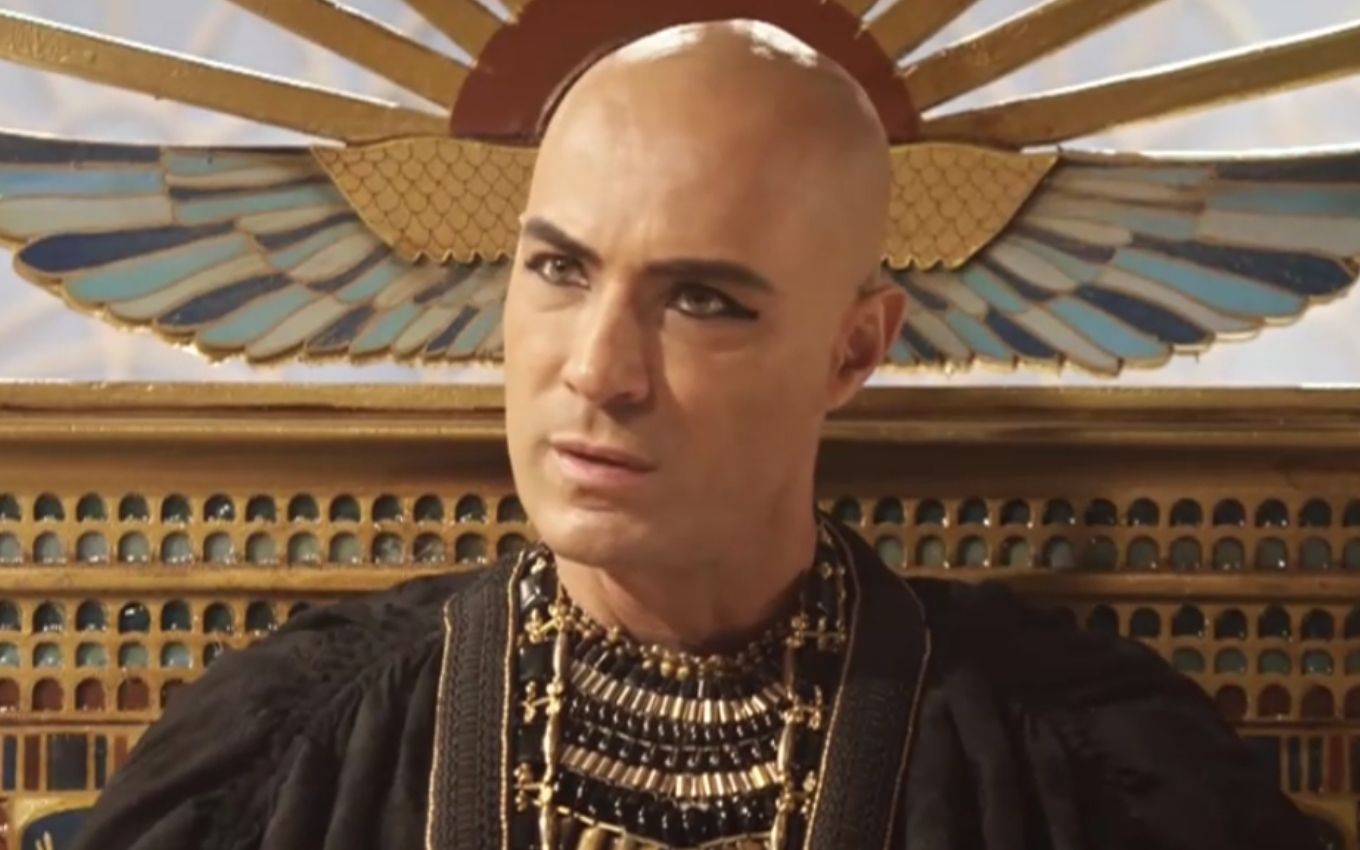 Without fear of punishment, Kamesha (Kiki Vaz) will face the most powerful man in Egypt in Genesis. The woman will slap Pharaoh Sheshi (Fernando Pavão) in the face for not having been chosen to spend the night with him. Despite the fact that the act, in theory, gives her a one-way ticket to the mouth of the crocodiles, the young woman will pass unharmed and will still receive a caress from her husband.
The character will appear for the first time in the biblical novel in the scenes of this Tuesday (31). The girl will invade the governor's chamber of Egypt and, without blinking, will breast-feed him. Sheshi, however, will believe that the girl is there for another night of love with him.
"Kamesha…" the nobleman will say, looking longingly at the second woman. The slapstick will slap him mercilessly. Pharaoh will be surprised by the young woman's audacity and will even prevent her from slapping him one more time: "What do you think you're doing?!" he will ask.
Indignant, the Egyptian will fire the motive of her hatred: "That's what you deserve for calling everyone else instead of me last nights." The jealous one will beat Sheshi in the chest in anger.
The character played by Fernando Pavão will cuddle his second wife to redeem himself. "You know no one will ever be above you," he will say, before kissing Kamesha. The girl will surrender to the pharaoh's charm.
Genesis is a free adaptation of the first book of the Bible. The serial is divided into seven phases, and, currently, Record exhibits the seventh: José do Império. In addition to the spoilers, the TV news publishes the summary of the biblical novel.
---
Learn all about the upcoming chapters of soap operas with the Noveleiros podcast
Hear "#72 – Angel and Alex have explosive encounter in Secret Truths!" on Spreaker.
---
Subscribe to the channel TV news on YouTube and watch videos with revelations of what will happen in Genesis and other soap operas.
.