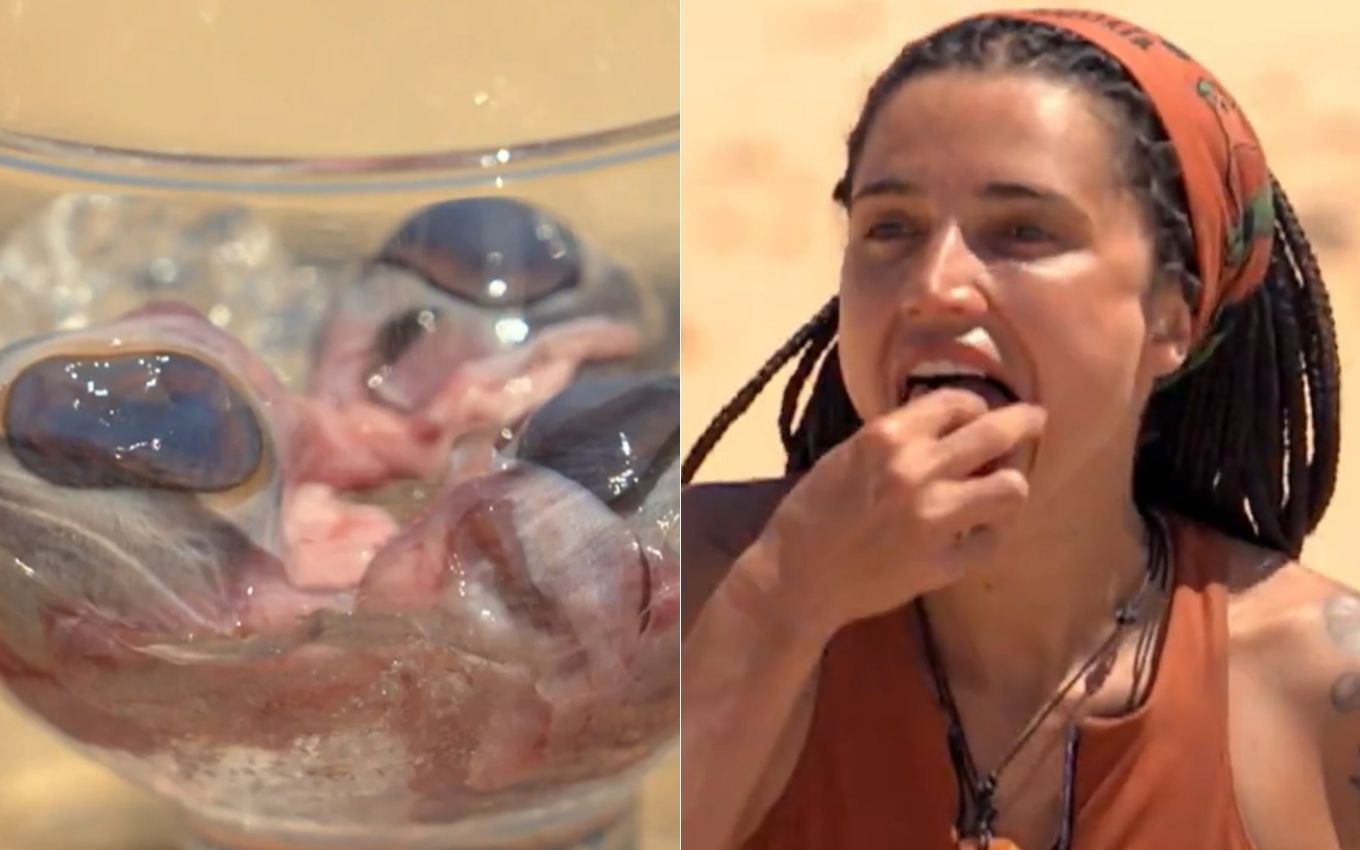 Not even the expectation created by Globo for the Food Proof, with the feared goat's eye, saved the audience of No Limite 5 on Tuesday night (13). Even with the participants subjecting themselves to eating exotic delicacies, the reality show registered its worst hit of the season: 15.9 points and 29.7% share (on TVs) in Greater São Paulo.
According to data from Kantar Ibope Media obtained by TV news, yesterday's index of the program presented by Andre Marques tied with the average recorded in last week's edition, July 6, equaling the negative record of 15.9.
In Tuesday's edition, Paula Amorim got the better of the dreaded– Food Proof and won immunity on the reality show. The digital influencer had the stomach, coolness and agility to eat cockroaches, larvae and goat eyes, without wasting a single piece of each delicacy. Carol Peixinho was eliminated for the week.
Success in the 2000s, the fifth season of No Limite has not achieved high ratings on Globo in 2021, but continues to lead Ibope against Record and SBT.
See below the audiences for Tuesday, July 13, in Greater São Paulo:
Average of the day (7h/0h): 13.7
Good morning São Paulo
6,9
Good morning Brazil
7,9
More you
6,6
Meeting with Fatima Bernardes
7,4
SP1
9,5
Globe Sports
9,6
Newspaper Today
9,1
Afternoon Session: Shopping Security 2
8,1
You You You
12,9
fitness dreams
15,3
Our lives
19,7
SP2
23,2
save yourself who can
29,1
National Newspaper
27,4
Empire
26,5
On the edge
15,9
Reporter Profession
9,7
Globo Newspaper
6,6
conversation with bial
5,0
Owl: In the Name of the Law
3,6
Hour 1
3,9
Average of the day (7h/0h): 6.1
Morning General Balance (average from 5am-8:30am)
1,5
General Balance Sheet SP (7:30 am to 8:29 am)
2,7
Speak Brazil
2,8
Nowadays
3,5
JR 24h (morning)
3,5
General balance
7,7
Proof of love
5,5
JR 24h (afternoon 1)
4,4
City Alert
6,5
JR 24h (afternoon 2)
6,2
Journal of Record
7,9
Genesis
11,7
very top
8,3
Power Couple Brasil
6,7
Chicago Med – Emergency Care
3,7
JR 24h (dawn)
2,6
Speaks, I hear you
1,2
Religious
0,5
Average of the day (7h/0h): 5.6
First Impact
3,5
Come here
3,2
Good Morning & Co.
4,4
gossiping
5,1
Family Cases
5,5
indomitable heart
7,9
true loves
7,8
SBT Brazil
5,5
wheel to wheel
7,0
Chest Award Coupon
7,4
Liberators: São Paulo x Racing
9,9
Mouse program
5,8
the night
3,9
Operation Mosque
3,0
Reporter Connection (Replay)
2,4
SBT Brasil (re-presentation)
2,2
First Impact (4h-6h)
2,5
---
Source: Broadcasters
Each point is equivalent to 76,577 households in Greater SP
.