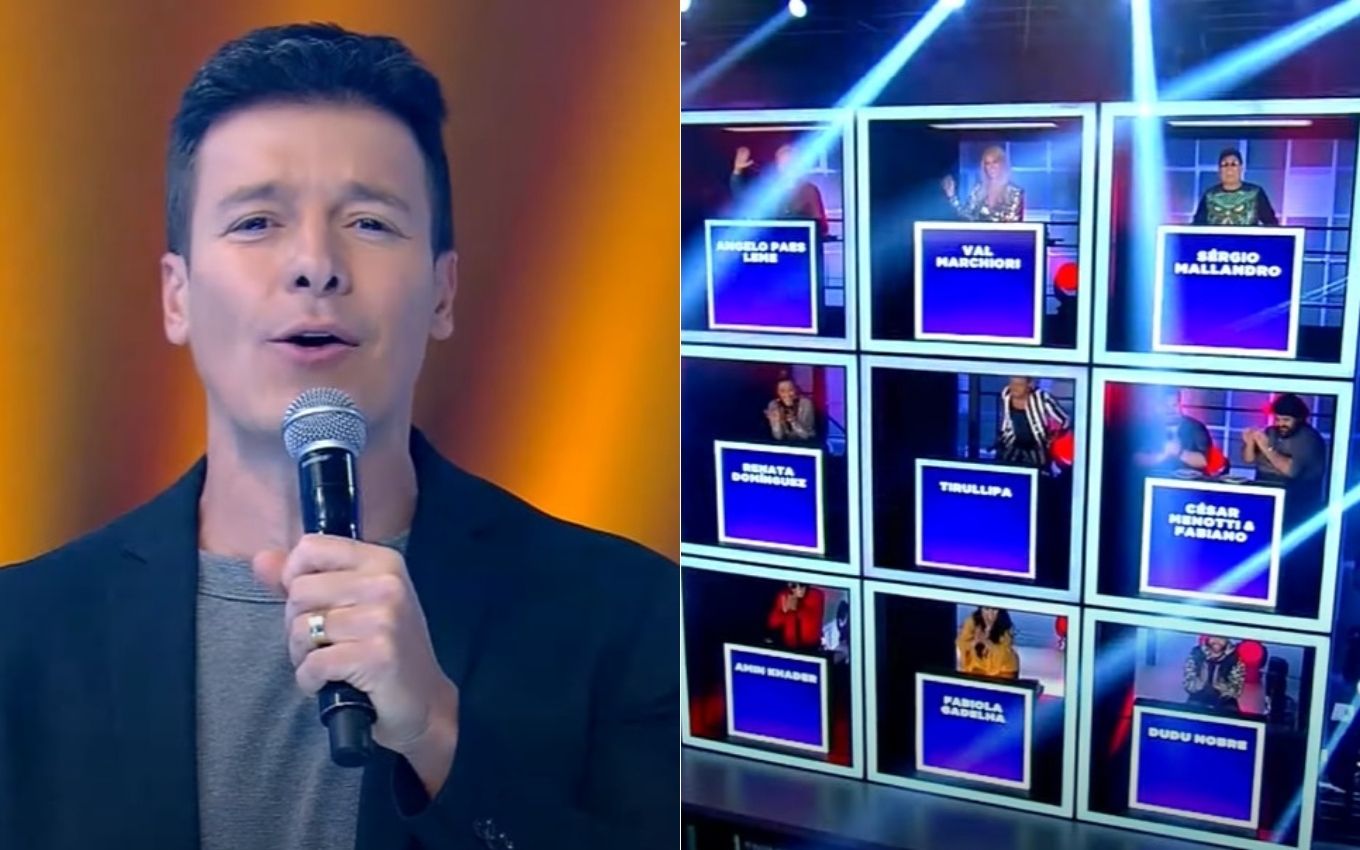 Not even the debut of the painting Paredão dos Famosos helped to raise the profile of Hora do Faro on Sunday (22). The program presented by Rodrigo Faro scored 4.8 points in Greater São Paulo, equaling the low audience of 12 weeks ago, on June 6th. On SBT, the Eliana Program scored 7.1 points.
According to data from Kantar Ibope Media, Record's attraction aired from 15:14 to 19:47 and was third in the fight for ibope. In the direct confrontation, Globo scored 16.5 and SBT, 7.1.
The recycled frame of the format used by American TV since the 1960s it only reinforced the bad phase that Record's program is experiencing. Alone, Paredão dos Famosos scored 5.6 and had a 17.2% share.
The weekend was hot, making many people leave the house, even with the Covid-19 pandemic. Despite this, it wasn't the heat that turned the audience away from Hora do Faro, as Eliana Michaelichen gained 0.1 audience point on Silvio Santos' station compared to the previous week, when it registered 7.0.
See below the audiences on Sunday, August 22, in Greater São Paulo:
Average of the day (7h/0h): 13.8
Holy Mass
4,5
São Paulo antenna
6,3
Small Business, Big Business
7,9
Globo Rural
9,8
Auto sport
9,1
Spectacular sport
7,3
Beach Soccer World Cup
9,1
Flash Child Hope
9,2
The Voice Kids
9,9
Flash Child Hope
9,7
Brazilian Championship: Athletico-PR x Corinthians
17,7
Super Dance of the Famous
16,8
Fantastic
19,4
Sunday Mayor: Black Sea
10,6
Cinemaço: V for Vendetta
6,6
Owl: Operation Border
4,6
Hour 1
5,5
Average of the day (7h/0h): 4.9
Religious
0,7
Track Record Kids
3,7
Greater Cine: Spider-Man in the Spiderverse
5,2
Faro time
4,8
Spectacular Sunday
8,7
World Record Awards
6,9
Camera Record: Return of the Dark Empire
4,8
CSI – Las Vegas
3,1
Religious
0,8
Average of the day (7h/0h): 5.7
SBT Weekly Newspaper
1,9
on the road
2,2
SBT Sports
2,0
Always well
2,2
Impressive News
3,5
Sunday Legal
5,9
eliana
7,1
wheel to wheel
7,2
Tele Seine
6,7
Silvio Santos Program
6,8
Free Cinema: The Chef's Daughter
2,8
Serious Crimes
2,2
Lassie
1,9
The Adventures of Rhine-Tin-Tin
1,7
First Impact
1,9
---
Source: Broadcasters
Each point is equivalent to 76,577 households in Greater SP
.