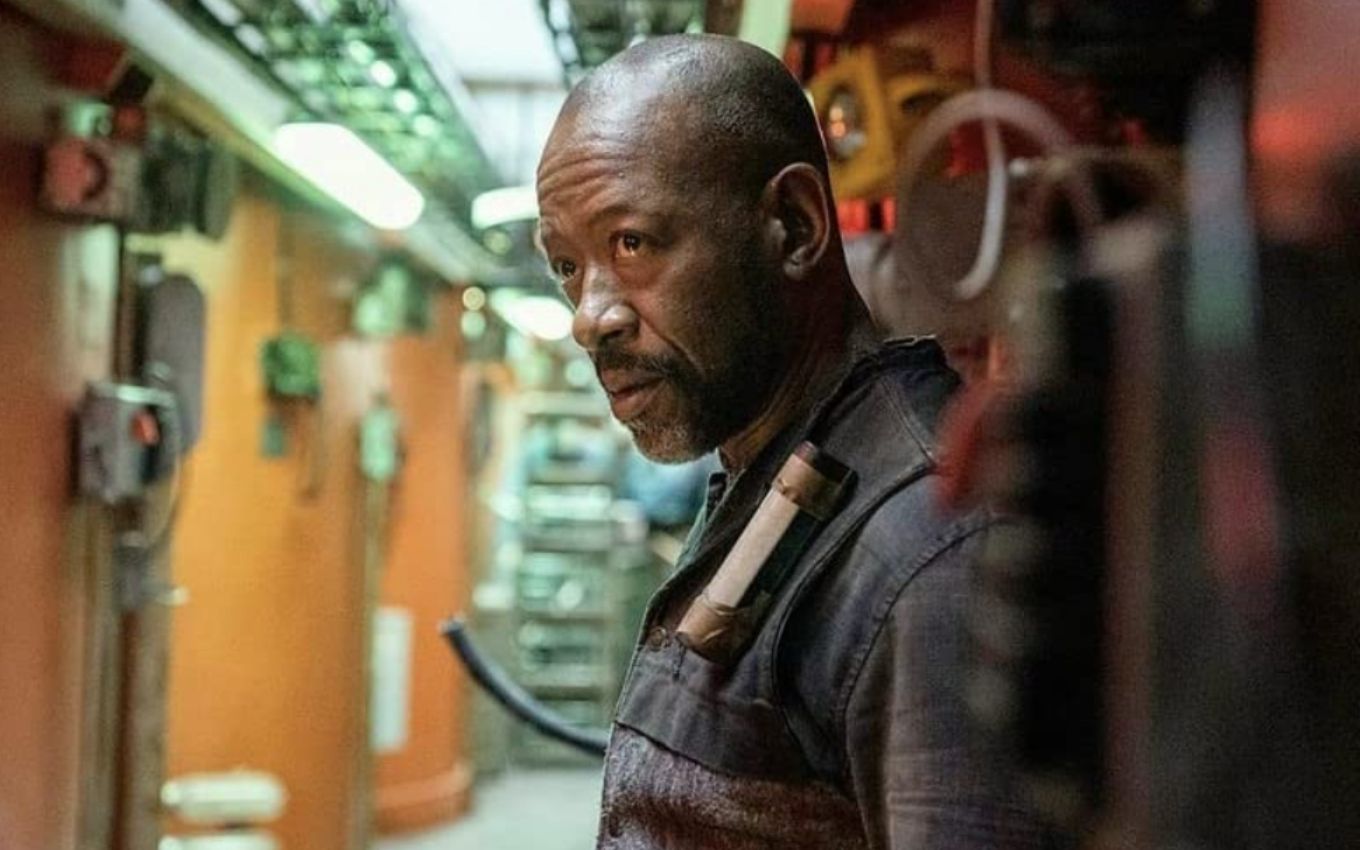 The cast and creative team of Fear the Walking Dead attended the San Diego Comic Con 2021 this Saturday (24) to detail the series' upcoming seventh season. Among the main news are the returns of long-awaited characters and the arrival of nuclear zombies after the explosions at the end of sixth year.
Ian Goldberg, co-showrunner of the series, revealed that the first part of the seventh season opens on October 17th and will explore the consequences of the explosions caused by nuclear missiles launched by Teddy (John Glover). According to the executive, the catastrophe will reset everything the characters know about the zombie apocalypse.
"[As explosões] It will affect everything they know. If you have a nuclear submarine, you have to activate one of its missiles. We were thinking of ways to renew the series. This plot resets our history, everyone goes back to square one and needs to learn to live it all over again," explained Goldberg.
According to the attraction's executive producer, everything that involves the world of Fear the Walking Dead will be affected: from places to the undead.
"They'll need to walk around in masks because now there are places where you can't breathe. Resources will be scarcer and, like every apocalypse, new groups of humans will appear to fight. Even zombies will be affected. It's a new world in all the senses," he added.
Asked how this new world will affect his character, Lennie James said protagonist Morgan's main mission will be to create a better world. According to the actor, upon meeting baby Mo with Grace (Karen David), the veteran's desire to have a decent future was renewed.
'How to Find Hope' could be this season's title. This goes for all characters, each one needs to find their new version of hope. In Morgan's case, he has a relationship with someone who knows how to live in this new world [Grace é cientista nuclear]. They were ready to give up when the bombs exploded, but the baby's crying kept them from giving up. They need to create a future for him. His determination is changed at the start of season seven. He wants to create a world worth living.
old and new faces
Among the main news announced by Goldberg, are the return of two characters long awaited by fans. Sidney Lemon is confirmed in the new episodes as Isabelle, Al's ex-girlfriend (Maggie Grace), while Omid Abtahi will be back as Howard.
In the case of Isabelle, the character should gain more prominence in new episodes. After being little seen in previous seasons, she was the one who saved many of the protagonists by arriving by helicopter and preventing them from being hit by the missile explosions at the end of the sixth year.
Sidney first appeared as Isabelle during season five. Her Civil Republic (CRM) team was killed, and she had to work alongside Al (Maggie Grace) to survive. They forged a romantic bond before they had to part, but Al longs for the return of his beloved. His return was practically imminent.
Goldberg even confirmed that two new characters will be introduced in the new episodes. Without revealing too many details, he said that one of them will be played by Gus Halper (Dickinson).
.