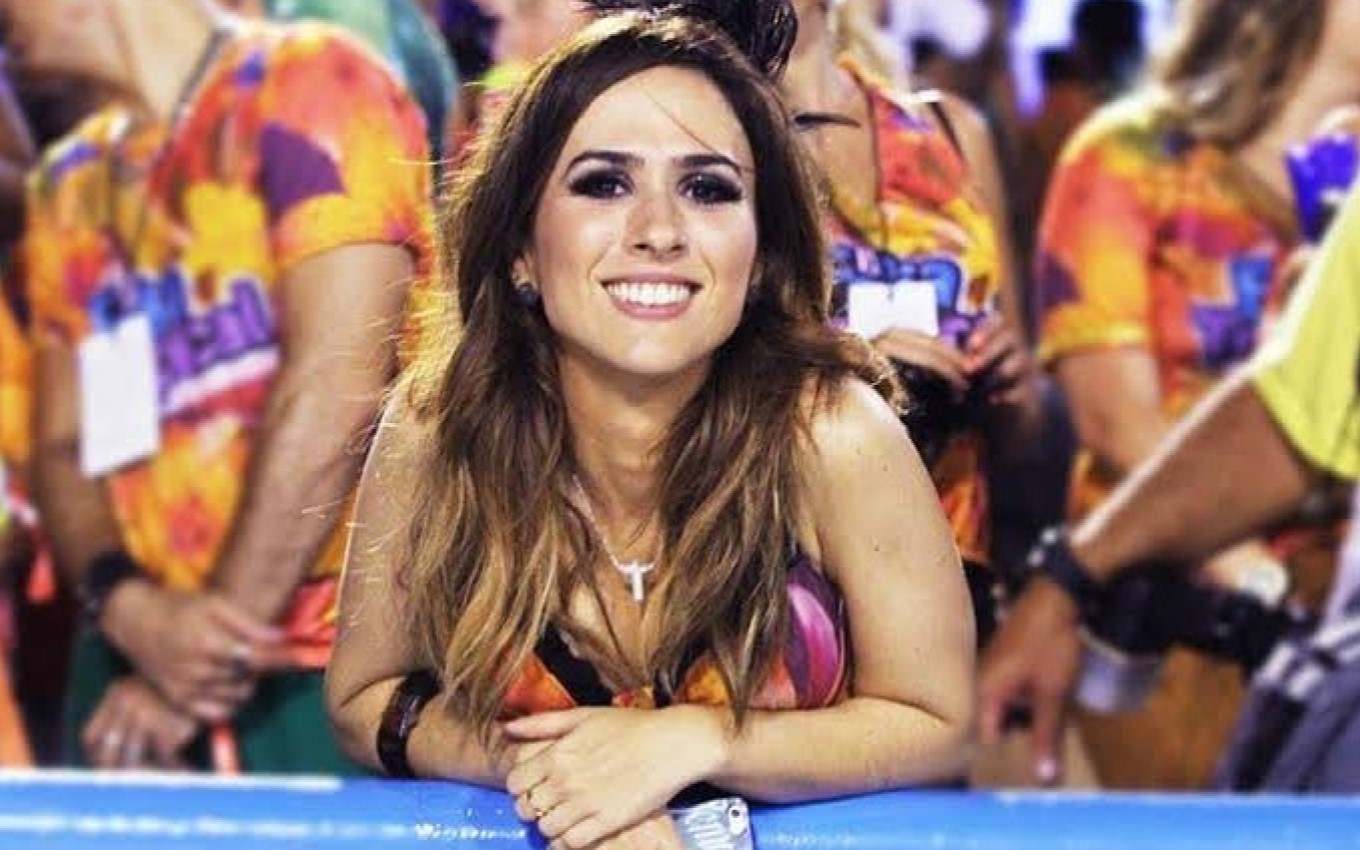 On Thursday (15), Tatá Werneck shared on his social networks that he weighed 40 kilos after the death of Paulo Gustavo. "I was very thin, because I was depressed, and people were like, 'Damn, but it's great,'" she reported. Comments like these keep the cult of thinness alive, a fixation that, in the worst-case scenario, can result in eating disorders. After all, being thin is not synonymous with being healthy.
Flávia Maestrello, a nutritionist graduated from the Federal University of São Paulo and a graduate student in Eating Behavior, thinks it is important to demystify the idea that a thin person is healthy, while an overweight individual is necessarily sick.
"An overweight person can, yes, be healthy, even because it may be a genetic issue. There are many thin people who have an altered cholesterol profile, diabetes, hypertension, while others who are overweight have perfect exams", explains.
pressure inside and outside
The culture of thinness and the judgment of bodies considered out of the standard cause disturbances and bodily dysmorphia. "Both the judgment of others, as the conception itself can trigger eating disorders", says Flávia.
These disorders are more likely to affect people with the favorable genetic component, but it is necessary to pay attention to possible triggers: "The genetic component plays a very strong role, but it is not the only factor. lead to an eating disorder".
Anorexia nervosa, bulimia and binge eating affect 4.7% of the Brazilian population, according to data from the World Health Organization. Each of them has its specificity, but they are often linked to psychological problems such as anxiety, social phobia and depression .
In anorexia nervosa, the person restricts food as much as possible and cuts out various food groups. In the case of bulimia, the person eats a normal amount or in excess and then purges as a 'compensation', through vomiting, laxatives or with a lot of physical exercise. Binge eating, in turn, happens when you eat a huge amount of food in a short period of time.
The consequences of these disturbances in eating behavior are diverse. "Anorexia and bulimia can cause a very serious malnutrition that can lead to death. In the case of bulimia, you can have teeth loss, due to the acidity of the gastric juice. The binge eating can cause an increase in cholesterol and diabetes, due to example", points out Flávia.
How to deal
To overcome these health problems, several specialties need to work together. "The treatment is very complex and must be done with a multidisciplinary team, consisting of a psychiatrist, psychologist and nutritionist specializing in eating disorders. Depending on the case, it is necessary to monitor a physical educator and a physiotherapist as well".
Early diagnosis improves treatment prognosis and, for this, the family also needs to be prepared to give warning. "The sooner we identify an eating disorder, the better the treatment outcome. Sometimes, not even the person realizes their condition".
traps
With the subject on the rise, Daiana Garbin, wife of the presenter Tiago Leifert, returned to share her experience with an eating disorder last Thursday (15). The journalist stated that she lived with the disorder for more than 20 years without knowing it.
"Be careful what you follow on social networks, some people like me, who were sick for over 20 years and didn't know, don't know that this way of relating to the body and food is unhealthy," he declared.
"[Influencers] they show habits, their daily lives and make reality shows of their own lives and you, who follow, think you are healthy, that it will do you good. So, be careful with what you consume every day," warned the journalist.
Social media can become an enemy when it comes to self-image. "We never know, through Instagram, if a person has an eating disorder or even an eating disorder [pensamentos e sentimentos disfuncionais em relação à alimentação]", says the nutritionist.
.