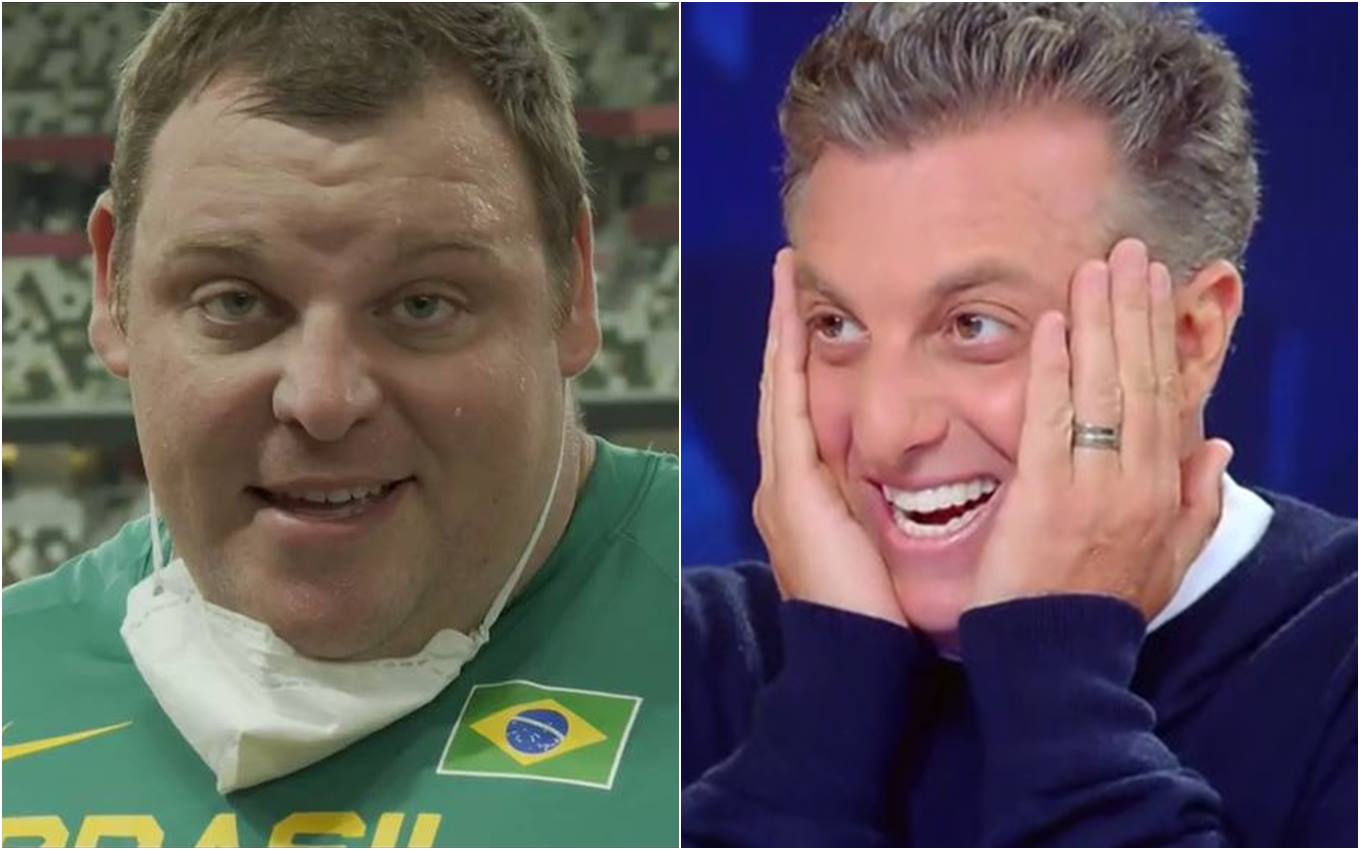 In recent days, the name of Darlan Romani has become a topic on social media. The shot-pitch athlete did not win medals at the Tokyo Olympics, but he did win a legion of fans with his cuteness during interviews after competitions. Before becoming the darling of the web, he had already passed through Caldeirão do Huck, when he realized his dream of having his RV remodeled by the professionals of the Lata Velha framework.
The athlete's participation in the Globo attraction took place last year. At the time the story was shown to the public, Luciano Huck explained that he had learned about Darlan's story through the network's Sports department: "They sent us and said: 'This guy is really cool.' His life's dream is to renovate this RV".
During the meeting with Luciano, Romani said that the RV had been purchased in 2014 as a way to honor his father, who is no longer alive, but the money was not enough to repair the vehicle. "I said: 'Brother, I don't have money, can you issue a credit card?'
Before having the vehicle remodeled, Darlan had to become a country singer to perform the song Ai Se Eu Te Pego, by Michel Teló, on the Caldeirão stage.
Tokyo pitch
This Thursday (5), Darlan returned to the subject on social networks after competing once again for a medal in the Olympics. The Brazilian did not become a medalist, as he was fourth in the shot put final. Romani registered the mark of 21m88, being 59cm from the bronze medal, which was taken by New Zealander Thomas Walsh with 22m47.
On Tuesday (3), after qualifying for the final of the sport, the athlete sent a loving message to his family and went viral on social networks. "Today is her birthday [minha mulher], she must be just crying at home, she knows everything we've been through this year," he said, holding back tears.
Before arriving in Tokyo, Darlan was diagnosed with Covid-19, as was his family. Isolated and without access to training sites, he had to use a vacant lot near his home, in Bragança Paulista, in the interior of São Paulo, to prepare for the Olympics.
In the interview with Globo, he was moved when talking about the troubled moments, but won over viewers by sending a message to his wife.
"Can I send a congratulations to my wife? My love, happy birthday, God bless you, thank you for being my companion. Daughter, my love, daddy loves you, our little heart. I love you," he declared.
Check out the reactions on the web:
I've been a Darlan Romani fan since he was on Huck's 'Lata Velha'! pic.twitter.com/J62KgXsine

— Olympic Victor 🇧🇷💚💛🏅 (@AlfayaVictor) August 4, 2021
I love you, Darlan Romani! ❤️

— Caze (@Casimiro) August 5, 2021
I'M NOT HOLDING SO CUTE YYYY 😍😍

Qualified for the final of the shot put, Darlan Romani asked the Brazilian fans and left a cute message for the family 😍

WE ARE WITH YOU! GO DARLAN! 💚💛💚💛 https://t.co/dKhGAn5Op5#Olympicsnoge#tokyo2020pic.twitter.com/z1YsysNxiR

— ge (@geglobo) August 3, 2021
He's beautiful
he is family
he is love
Darlan Romani we are with you pic.twitter.com/RDrt6BmdaG

— Balotelli Romântico (@balotaromantico) August 5, 2021
Darlan Romani trained on a vacant lot because of the pandemic, without a coach, ended up developing a herniated disc due to the bad conditions, had surgery, spent 6 months without competing, picked up covid and lost 10kg

Just being in the Olympic final is already a giant. Too angry!

— Caio César (@geocaio) August 5, 2021
mr awesome // darlan romani pic.twitter.com/sPyeX8MHmN

— central zé roberto 🇧🇷 | 4🥇4🥈8🥉 (@centralzrg) August 5, 2021
After this video went viral, all of Brazil met Darlan Romani, another example of love winning at the Olympics.

But, come with me to learn more about his career and the size of the feat that Darlan can achieve this morning.pic.twitter.com/wP9r00IucV

— Vinícius Rodeio (@RodeioVinicius) August 4, 2021
Darlan Romani trains in a vacant lot in the neighborhood, lost sponsorship, this one deserves too https://t.co/smfjCE3HqLpic.twitter.com/lFkkrVdMH9

– sxistus (@sxistus) August 3, 2021
Guys Darlan Romani is very cute
Our Mr. Brazilian Incredible
🇧🇷🇧🇷🇧🇷#Tokyo2020pic.twitter.com/J3O023OfFv

— I don't know what to put by name (@CasadoOrnelas) August 5, 2021
THIS MAN IS GIANT, EVEN WITHOUT SPONSORSHIP AND TRAINING IN A WASTE LAND, DID WHAT HE DID, DARLAN ROMANI IS GIANT https://t.co/jXmOek2LXg

— Rodriguesᶠᶠᶜ🇧🇷 (@caiorodriguesL3) August 5, 2021
Darlan Romani has joined my list of people I've met this year and I hope to win absolutely everything in life.
Along with Rayssa Leal, Gil do Vigor, Alison dos Santos and @arrudaluna_ hahaha https://t.co/E0h4F7E3ez

– Rafael Laghi (@rafaellaghi) August 5, 2021
We love you, Darlan Romani. https://t.co/AlvM9LveE6

– Joga Ñ. (@Johnnygcb) August 5, 2021
I want to cry man
this guy here deserves too much
darlan romani, you are a warrior thanks for everything! https://t.co/giE4ftRa0h

– paulo 🇧🇷 (@paulohenriqwee) August 5, 2021
.