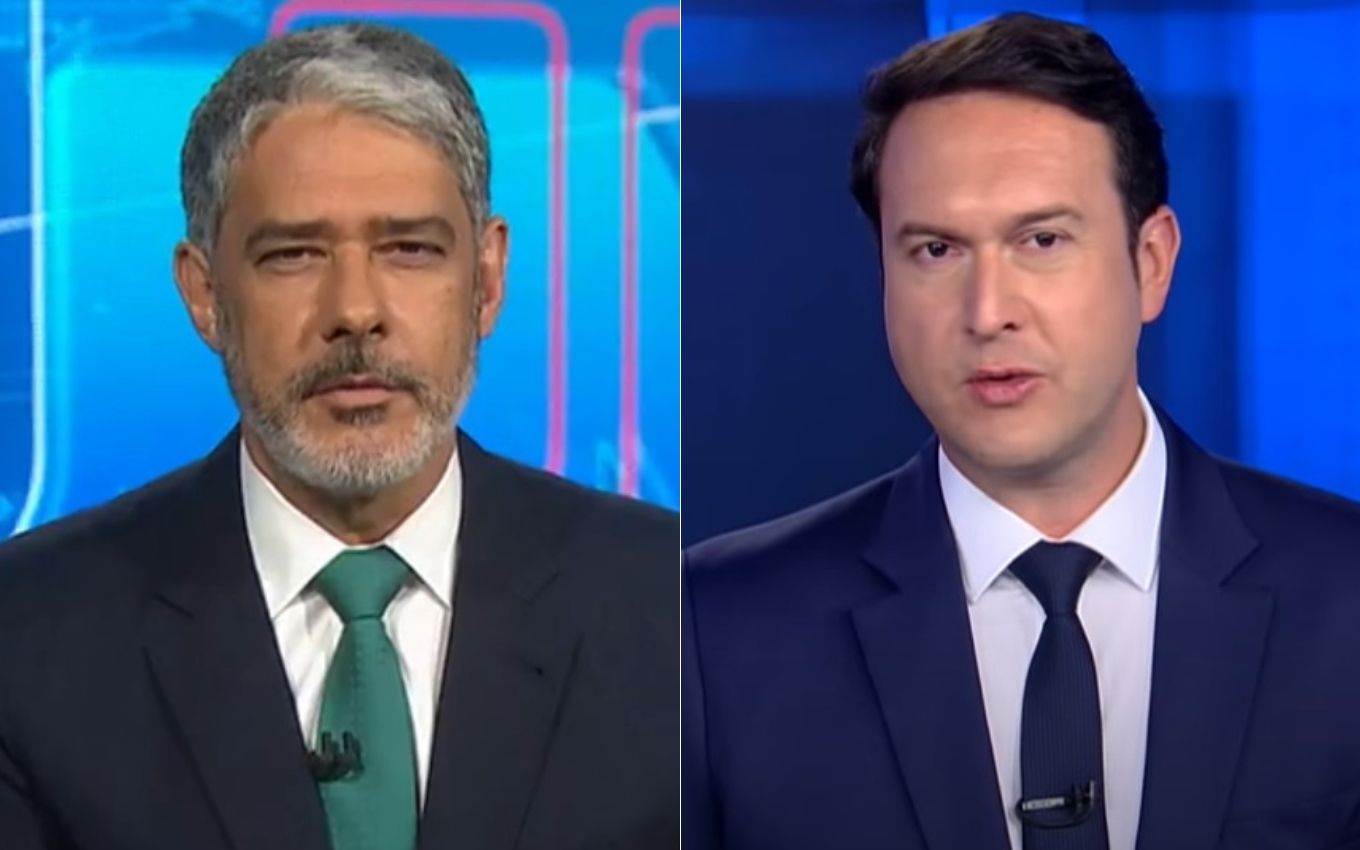 On a day marked by pocketnarista demonstrations on Tuesday (7), Globo's audience dropped, while Record's grew at Ibope in Greater São Paulo. On the holiday of September 7, when the Independence of Brazil is celebrated, the Marinho family's broadcaster recorded an average of 13.4 days, and Record scored 7.2.
According to data from Kantar Ibope Media obtained by TV news, Globo had its lowest Tuesday since June 15, when it scored 13.3 points. On the other hand, Record registered its best Tuesday in ten weeks, with 7.2 points, the highest mark since June 29, when it registered 7.6 in the average day.
On a sunny holiday day, with commerce freed without time restrictions and with several demonstrations in favor of President Jair Bolsonaro (no party) in the streets, Jornal Nacional suffered its worst rating this year: 22.9 points.
Current telenovela of the six of Globo and in honor of Dom Pedro 2° (1825-1891), Nos Tempos do Imperador also failed at Ibope and registered 12.9 points, being the lowest overall index of the telenovela so far.
At Record, Jornal da Record scored 9.9 points; Alert City, 7.8; and Balanço Geral, 8.4 — best news broadcast in ten weeks.
See below the audiences for Tuesday, September 7, in Greater São Paulo:
Average of the day (7h/0h): 13.4
good morning SP
7,0
Good morning Brazil
9,4
More you
8,1
Meeting with Fatima Bernardes
7,5
SP1
11,5
Globe Sports
11,2
Newspaper Today
12,4
Afternoon Session: Storks – The Story They Didn't Told You
10,0
You You You
12,2
fitness dreams
12,8
in the times of the emperor
12,9
SP2
16,2
grab hold
18,1
National Newspaper
22,9
Empire
26,2
Brasileirão: Corinthians x Youth
20,7
Follow the game
11,8
Secret truths
8,3
Reporter Profession
7,6
Globo Newspaper
5,9
conversation with bial
4,3
Owl: The Wave
3,7
Hour 1
3,9
Average of the day (7h/0h): 7.2
Morning General Balance (average from 5am-8:30am)
1,8
General Balance Sheet SP (7:30 am to 8:29 am)
3,2
Speak Brazil
5,0
Nowadays
5,2
JR 24h (morning)
5,7
General balance
8,4
Proof of love
6,7
JR 24h (afternoon 1)
5,9
City Alert
7,8
JR 24h (afternoon 2)
8,0
Journal of Record
9,9
Genesis
12,1
when you call the heart
9,0
Island Record
7,0
The new super machine
3,4
JR 24h (dawn)
2,6
Speaks, I hear you
1,0
Religious
0,3
Average of the day (7h/0h): 4.8
First Impact
3,3
Come here
4,5
Good Morning & Co.
4,0
gossiping
3,9
Family Cases
4,0
indomitable heart
6,9
true loves
7,1
SBT Brazil
5,9
wheel to wheel
5,6
Chest Award Coupon
5,1
Chiquititas
6,6
Mouse program
6,4
Spectacular Cinema: The Big Liar 2
5,2
the night
3,1
Operation Mosque
2,6
Reporter Connection
2,4
SBT Brasil (re-presentation)
2,6
First Impact (4h-6h)
2,9
---
Source: Broadcasters
Each point is equivalent to 76,577 households in Greater SP
.