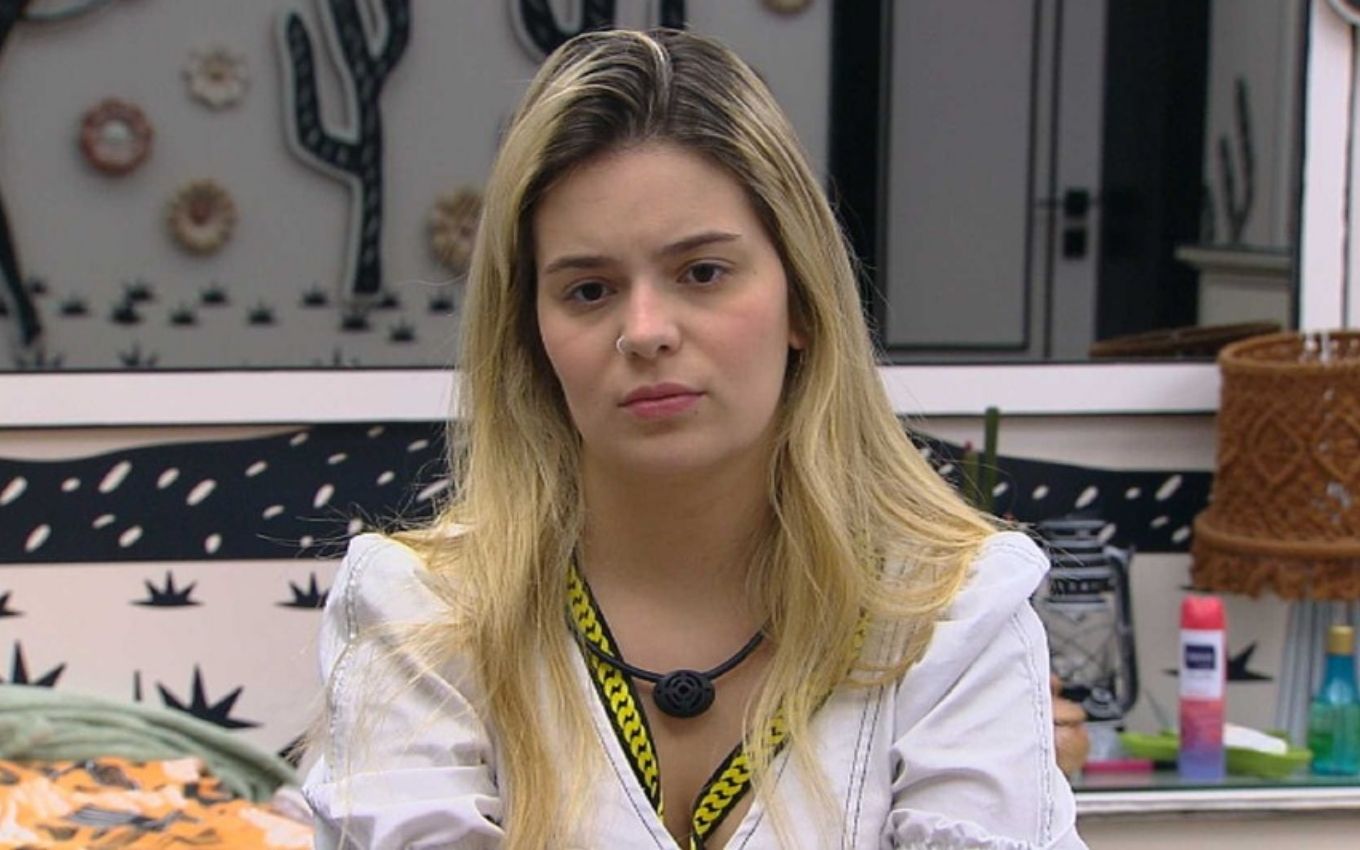 Viih Tube told Juliette Freire this Saturday (17) what her indications will be on Sunday's wall (18) of Big Brother Brasil 21. The leader of the week revealed that she will vote for Gilberto Nogueira and Fiuk, even after recently telling the singer that did not plan to put him in the hot seat. "The game has changed," she explained in the conversation with the lawyer.
"I think I'll end up putting Gil and Fiuk. I didn't want to put them both because they are friends, but if not, a friend of mine will go, so … Now, unfortunately, at this point in the game," said the actress.
According to the dynamics of this week, she necessarily has to indicate two people to the wall, one of them being Arthur Picoli, Gilberto or Fiuk, who are in the punishment of the monster. They were chosen by Camilla de Lucas, winner of the Angel Test.
"And you said you weren't going to put Fiuk on, only that it changed," observed the makeup artist. "No, I didn't say I wasn't going to put him on. I said: 'I don't want to put you on'. I didn't say I wasn't going to … It depended on the dynamics," replied the influencer, who promised to talk to Fábio Jr's son .
"I'm going to talk to him, yes, because he gave me an opening, he said totally calm: 'Viih, will you put me on? If so, tell me so I can get ready', joking, like this," said the blonde.
"That was when I said, 'No, I don't want to put you on.' So I'm going to say to him: 'Look, remember when you asked me yesterday? Really, you weren't my recommendation, but now how did you see that game has changed '. I'm going to explain everything and I'm going to make it clear that I think he doesn't leave.
---
Subscribe to the channel TV News on YouTube to check out our daily BBB21 newsletters
Feedback Policy
This space aims to expand the debate on the subject addressed in the news, democratically and respectfully. Anonymous comments are not accepted nor do they violate ethical and moral laws and principles or promote illegal or criminal activities. Thus, slanderous, defamatory, prejudiced, offensive, aggressive comments that use bad words, incite violence, express hate speech or contain links are summarily deleted.
.