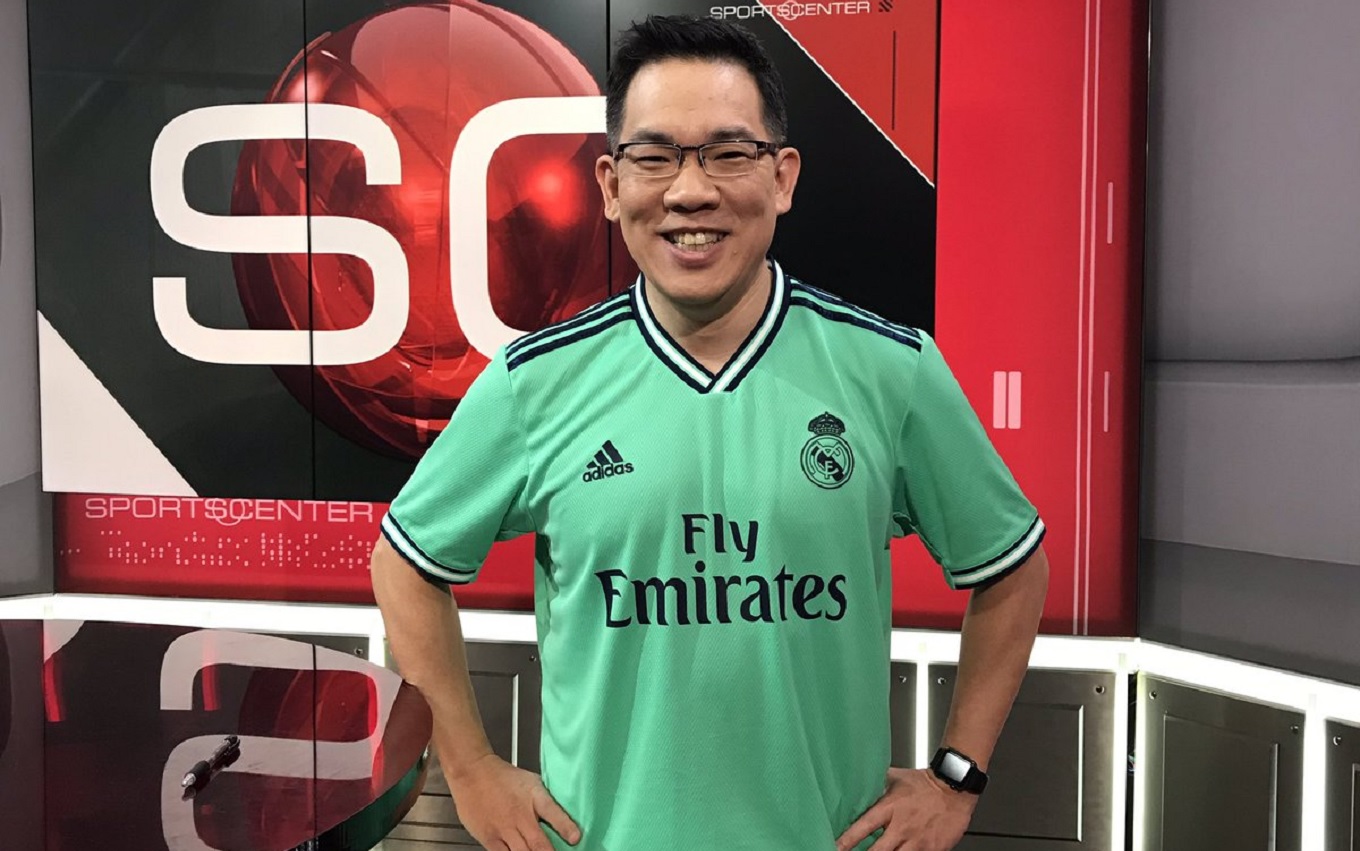 One of the oldest journalists on the ESPN Brazil cast, presenter Alex Tseng renewed contract this week with Disney's sports sector. On the channel since 2002, the new link will give him the opportunity to complete two decades at home, something rare for Brazilian television.
The information has been confirmed by Disney to TV news. With this, Alex Tseng will continue to lead the pre-game of the Libertadores da América and Premier League matches on ESPN and Fox Sports, in addition to commanding the Football in the World podcast, along with Gustavo Hofman, Leonardo Bertozzi and Ubiratan Leal.
Alex Tseng is the son of Chinese and started working as a journalist at Rádio Bandeirantes in Campinas. He also worked for Rádio Nova Brasil FM in São Paulo. He also worked with a press office, including in São Paulo politics.
On ESPN, it began in 2002, curiously the year that China participated in the soccer World Cup for the only time in its history. Initially, he presented the program Torre de Babel, after a recommendation from his friend Paulo Soares, o Amigão, who also works on the channel.
Tseng attracted so much attention in front of the cameras that he was soon hired to be part of the team of presenters for Football in the World (1995-2021), a program that spoke of international football in its programming. It stayed on until September of this year — shortly thereafter, the attraction ended on TV, but continued as a podcast.
Disney recently renewed it with other names as well, as the column reported recently. Narrators Paulo Andrade and Ari Aguiar, as well as journalist André Kfouri, were some of them.
.