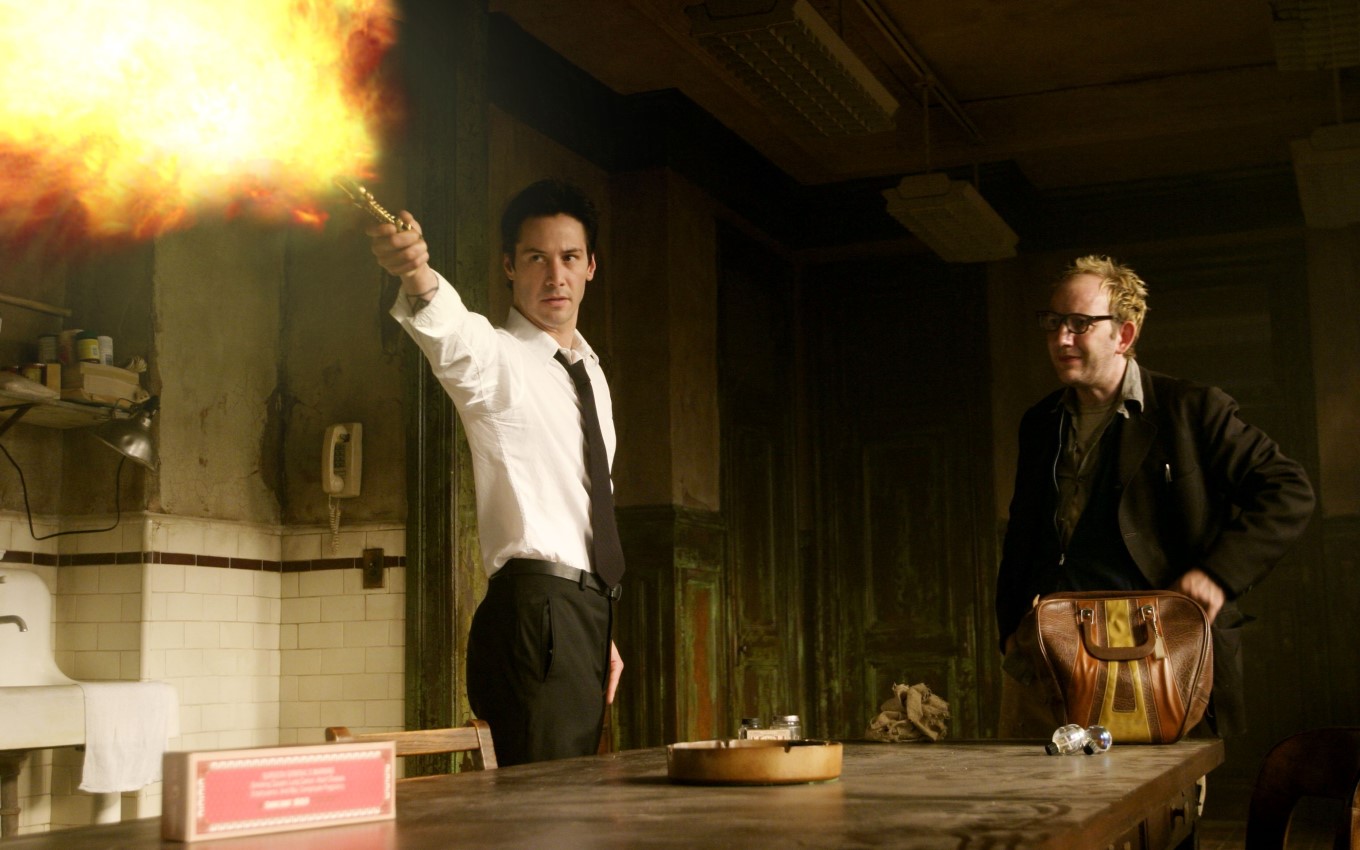 HBO Max arrived in Brazil and has already changed the streaming scenario. In addition to partnerships with Warner Bros., Cartoon Network and Adult Swim, the platform also has an agreement with DC Comics. With that, characters like Batman, Wonder Woman, Superman and The Joker are streaming.
From Wonder Woman's new movie (Gal Gadot) to Justice League exclusives, to productions starring Keanu Reeves and a flop with Ryan Reynolds, the HBO Max catalog is full of comic book characters.
With so many options on the new streaming platform, the TV news features seven DC hero movies available in the HBO Max catalogue:
Constantine (2005): Based on the comic book Hellblazer, the film tells the story of John Constantine (Reeves), an exorcist who went to hell. Along with police officer Angela Dodson (Rachel Weisz), he investigates the mysterious murder of her twin sister Isabel.
Green Lantern (2011): Released in 2011, the film starring Ryan Reynolds tells the story of an airplane pilot who is chosen to wear a ring. This object allows you to shape the green light in any way your imagination allows.
The Man of Steel (2013): Kal-El (Henry Cavill) recently lived on Krypton, his home planet. Before the place collapsed, his father (Russell Crowe) sent him to Earth in a spaceship. As an adult, he tries not to cause trouble for his adoptive parents, but that all changes when General Zod (Michael Shannon) discovers his whereabouts.
Batman vs Superman – The Origin of Justice (2016): After the battle with Zod, the Man of Steel is seen as a threat to humanity. One of those who believe this is Batman himself (Ben Affleck). Seeking a fairer fight, the millionaire discovers a green stone that manages to weaken Kal-El in Lex Luthor's (Jesse Eisenberg) lab.
Suicide Squad (2016): Superman's presence on Earth scared many people, including agent Amanda Waller (Viola Davis). She convinces the US government to have its own squad of empowered people. So she suggests a team full of incarcerated villains. With a new mission, they must succeed to shorten his sentence by 10 years and avoid his death.
Wonder Woman 1984 (2020): In this new Diana Prince adventure, the heroine must face two new villains: businessman Maxwell Lord (Pedro Pascal) and Leopard Woman (Kristen Wiig), while meeting her love interest Steve Trevor (Chris Pine).
Justice League – Snyder Cut (2021): After leaving his post as director in the midst of shooting Justice League, Zack Snyder presents his vision of the 2017 film. Millionaire Bruce Wayne tries to team up with Wonder Woman, Aquaman (Jason Momoa), Cyborg (Ray Fisher) and Flash (Ezra Miller) to fill the gap Superman left as Earth's protector.
.