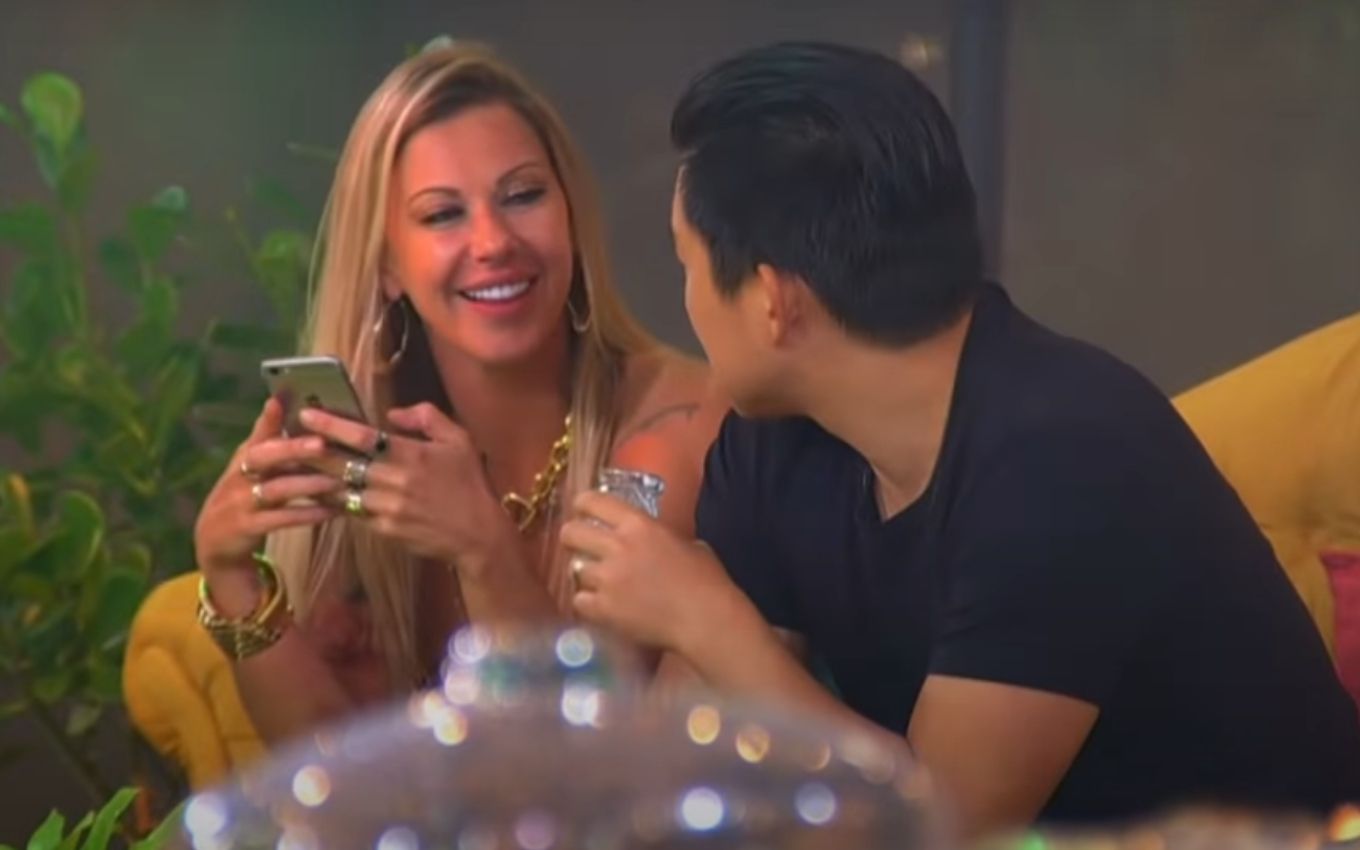 The episode of Ilha Record on Saturday (14) exhibited an atmosphere between Antonela Avellaneda and Pyong Lee during the party. In testimony to the production, the Argentine stated that the hypnologist was feeling jealous of her and that it was reciprocated. "It's going on… I don't know what's going on," she said.
In the scene, Antonela was fiddling with a cell phone with pictures when Pyong joked asking her to post it on Instagram and tag it. She gave a little smile, continued fiddling with the device and was again interrupted by youtuber. "What do you mess with that cell phone so much? Who are you talking to on WhatsApp?", he joked once more.
"Are you jealous?" she asked, smiling. "We were kind of teasing, like… I think he was considerate to me and I feel that he is jealous when someone arrives. And I'm also feeling jealous", confessed the blonde, in her statement about the party.
The scene was packed with romantic music. At the end of the program, it was shown that the scene of Pyong and Antonela on the duvet will air this Monday (16). From the preview, I could see that it was the ex-BBB who took the initiative to call her to sleep with him.
Later, Sammy Lee appeared crying in his Instagram Stories alongside Jake, the ex-couple's son. "There are no words to describe how much I want to get through this," she wrote, who then ended up deleting the publication. Their marriage ended after Record exhibited in one of the so-called images of Pyong and Antonela sleeping together.
Check out:
Xiii… the weather warmed up between the @ antonelaavella1 it's the @pyongleetv, huh?! 🔥 Go to https://t.co/aETZz312g4 to watch with us! #FestaNaIlha ❤️ pic.twitter.com/kjrpqEDwR3

— Ilha Record (@ilharecord) August 15, 2021
poor sammy vey 🥺 pic.twitter.com/pqylqrKlqq

— kαik (@tuitakaik) August 14, 2021
---
Learn all about reality shows with the podcast O Brasil Tá Vendo
Listen to "#49 – How Pyong Lee Became the Biggest Reality Villain on the Island Record" on Spreaker.
---
Subscribe to the channel TV news on YouTube to check out our daily newsletters, interviews and live videos
.