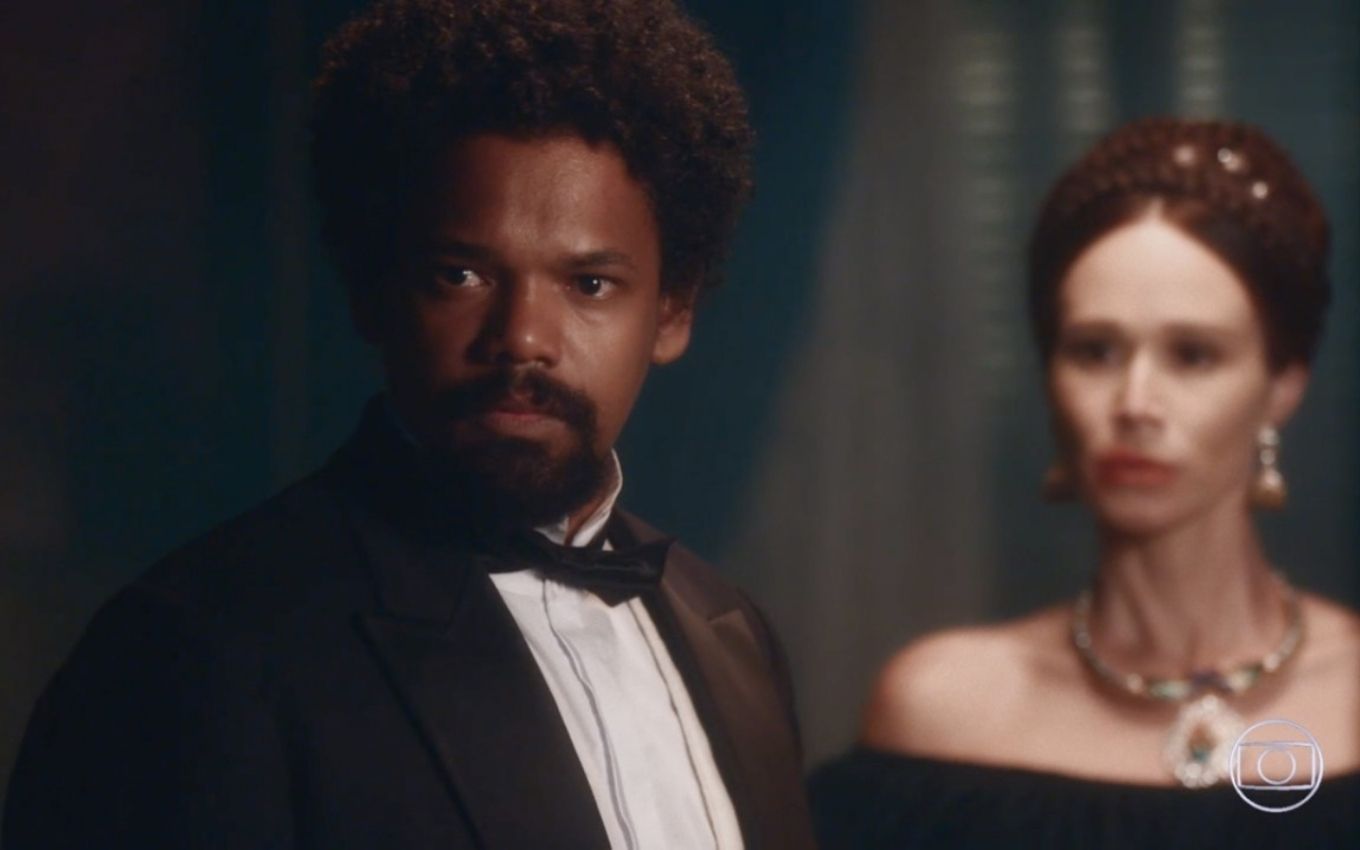 A telenovela of the six of Globo, Nos Tempos do Imperador has had a typical audience of the track Vale a Pena Ver de Novo. On Wednesday (15), the only unpublished serial on the air at the station registered 15.8 points and had a 25.8% share (participation) in Greater São Paulo, while Ti Ti Ti scored 14.8, just one point from difference.
According to data from Kantar Ibope Media and a survey made by TV news, the plot written by Thereza Falcão and Alessandro Marson has had difficulty in conquering Globo's audience.
With almost eight weeks of exhibition, the story starring Selton Mello registers 17.5 points of total average so far. Its predecessor in the range of six, the rerun of A Vida da Gente (2011), ended with 19.4 points over 28 weeks.
Nearing the end, Ti Ti Ti has a total average of 14.4 points, but is only shown from Monday to Friday, while the historical plot about Dom Pedro 2° (1825-1891) also airs on Saturdays.
In August alone, for example, the rerun in the air at Vale a Pena scored equal to or more than 15.8 points — an index recorded by Nos Tempos do Imperador yesterday — in six days of that month: 8/11 (18.1 points), 12/8 (16.4), 13/8 (15.8), 16/9 (16.7), 17/8 (16.3) and 30/8 (16.2).
Less seen than the series Under Pressure on two occasions, the continuation of Novo Mundo has been suffering bad rates for the six-month range and is getting closer and closer to breaking the negative record of Espelho da Vida (2018), which registered an average of 12.7 on a New Year's Eve, on December 31, 2018.
See below the hearings for Wednesday, September 15, in Greater São Paulo:
Average of the day (7h/0h): 13.3
Good morning São Paulo
7,6
Good morning Brazil
7,2
More you
6,8
Meeting with Fatima Bernardes
6,8
SP1
10,6
Globe Sports
11,4
Newspaper Today
11,1
Afternoon Session: How Not to Forget This Girl
10,3
You You You
14,8
Workout
14,1
in the times of the emperor
15,8
SP2
18,5
grab hold
20,2
National Newspaper
23,5
Empire
26,9
Brazil Cup: Fortaleza x São Paulo
20,7
Follow the game
10,9
Globo Newspaper
7,2
conversation with bial
5,3
Owl 1: The Price of Life
4,8
Owl 2: Differences and Similarities
4,0
Hour 1
4,3
Average of the day (7h/0h): 7.6
Morning General Balance (average from 5am-8:30am)
2,1
General Balance Sheet SP (7:30 am to 8:29 am)
3,5
Speak Brazil
4,1
Nowadays
4,5
JR 24h (morning)
4,6
General balance
8,5
Proof of love
6,8
JR 24h (afternoon 1)
5,7
City Alert
8,4
JR 24h (afternoon 2)
7,3
Journal of Record
9,6
Genesis
12,5
when you call the heart
10,0
The Farm 13
10,2
JR 24h (dawn)
4,8
Speaks, I hear you
1,7
Religious
0,7
Average of the day (7h/0h): 5.3
First Impact
3,9
Come here
4,1
Good Morning & Co.
4,1
Chest Award Coupon
4,4
gossiping
4,1
Family Cases
4,5
indomitable heart
7,2
true loves
8,2
SBT Brazil
6,8
wheel to wheel
6,4
Chest Award Coupon
6,2
Chiquititas
7,8
To Win It's Just Spinning
5,7
Mouse program
5,0
the night
3,7
Terminators from beyond
2,9
Operation Mosque
2,2
Reporter Connection
2,1
SBT Brasil (re-presentation)
2,0
First Impact
2,4
---
Source: Broadcasters
Each point is equivalent to 76,577 households in Greater SP
.