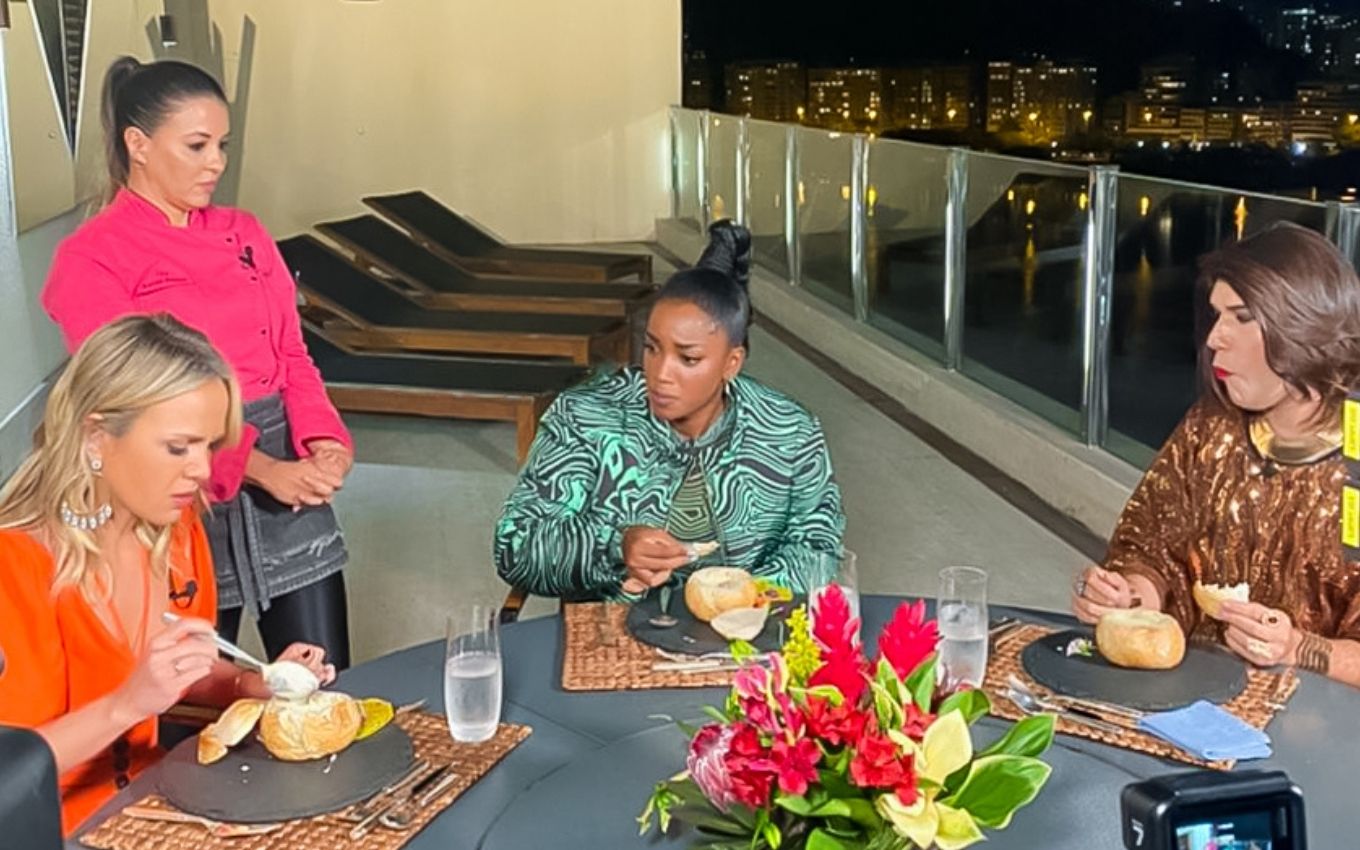 The Eliana Program this Sunday (18) put Iza to live an experience worthy of No Limite: face an exotic menu. The singer was given a mission to eat chic dishes, but with weird ingredients: live fly larvae, wormwood [um tipo de minhoca gigante] and drone embryos [o macho da abelha].
Baptized as "Pesadão", the surprise menu, created by chef Andreia Pimentel, was served in three stages: cheese fonduta, scallops [frutos do mar] with mousseline [um purê mais aerado] of asparagus and, for dessert, profiteroles.
The main cheese used for the starter was the casu marzu, which, according to the cook, 2009 entered the record books. It is prohibited to import into Brazil due to the high stage of decomposition. "Its maturation occurs from fly larvae, and the smell is not good, but the taste is very tasty", said the chef.
Andreia also detailed the next steps in the menu. "To accompany these tasty and wonderful scallops, I'll put you know what? Look, these beautiful worms," ​​said the person in charge of the gastronomy.
Next, he presented the third ingredient of wrapping the stomach. "What's even more interesting is what I'm going to stuff into this dough [doce], which is the embryo of a drone," explained the chef.
REPRODUCTION / SBT
Fly larva, earthworm and drone embryo were used in the menu
After showing the three menu preparations, the program still showed the singer alongside the hostess and the character Narcissa (Tiago Barnabé). On the balcony of Eliana's apartment in Rio de Janeiro, Iza said she was brave and that she was hungry.
However, he gave a scream after the presenter discovered that there were live larvae in the dish. "It's stirring the fonduta," said the singer. "There's no condition. Eliana, I lied to you," said the owner of the hit Ghetto, already losing her nerve. In the end, Iza faced the freshness of the live larva — and drank a glass of water.
The main course surprised by its beauty and deceived the guest, who did not imagine that it was a giant earthworm inside a crumb. "Ouch, I'm really into it now." Finally, there were compliments from Iza at the drone dessert. "This one I thought was cool," said the singer.
.