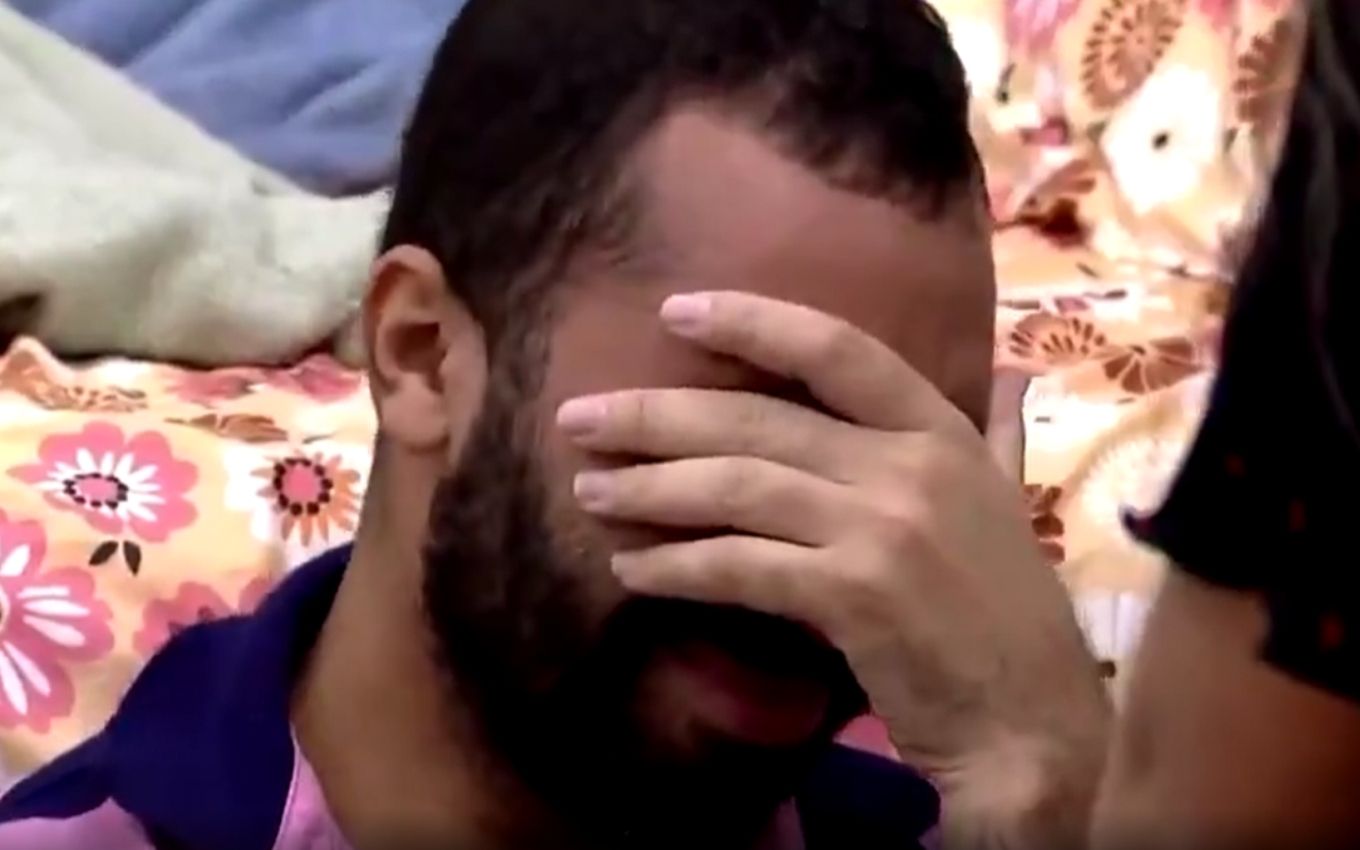 In Big Brother Brasil 21, Gilberto Nogueira cried during an outburst about the fear of disappointing his family because of the kiss starring Lucas Penteado. This Tuesday (9), in conversation with Juliette Freire, the bricklayer commented on the case and was moved to remember his love experiences.
"My mother only had science, we are very afraid of having disappointed", said the economist with a choked voice. Then he started to cry and was supported by the lawyer: "It didn't disappoint, look at the pride you've already given her, Gil. You're going to do a PhD, PhD. That's a pride, your effort, your struggle, that's it then she will be proud ".
"It doesn't change who you are at all. On the contrary, it just gives you more joy. Take that weight off your heart, trust only in the love she has for you. I have known you for a few days and I already have [amor], imagine her ", added the walled one." If the people speak, I don't care ", reinforced the brother.
Juliette stated that she is sure that the friend's matriarch will accept him as he is. "If not, go [aceitar] after. My father had to lose a daughter to understand that this is small in view of the importance of a son. My father, I thought he [ia dizer]: 'No, I don't accept it. Not here at home '. There wasn't even that [quando meu irmão assumiu ser gay]. I even cut cheese and put it in the bread for my brother's companion ", she recalled.
"Things fit together, calm that heart, take away that fear. Let's think about other things. When we don't have power over these things, we forget. Try, it's difficult, it hurts less", pointed out the makeup artist.
Then, the paraibana said that she would love to have her confinement friend as a brother-in-law: "I really wanted you to meet my brother, I really wanted to have you as a brother-in-law. I don't know if you will match, but I really wanted him He is single and he is wonderful. He is not very handsome, but he looks like me ". The comment amused the doctoral student.
Check out an excerpt from the conversation:
Juliette calming Gil.

Image / Reproduction: BBB21 GloboPlay

— Nara 🕊 (@_naratb) February 9, 2021
---
Learn all about BBB21 with the O Brasil Tá Vendo podcast
Listen to "# 25 – What's going on with the emotional of the brothers at BBB21? – with Dr. Jairo Bouer" on Spreaker.
Feedback Policy
This space aims to expand the debate on the subject addressed in the news, democratically and respectfully. Anonymous comments are not accepted nor that they violate ethical and moral laws and principles or that promote illegal or criminal activities. Thus, slanderous, defamatory, prejudiced, offensive, aggressive comments that use bad words, incite violence, express hate speech or contain links are summarily deleted.
.