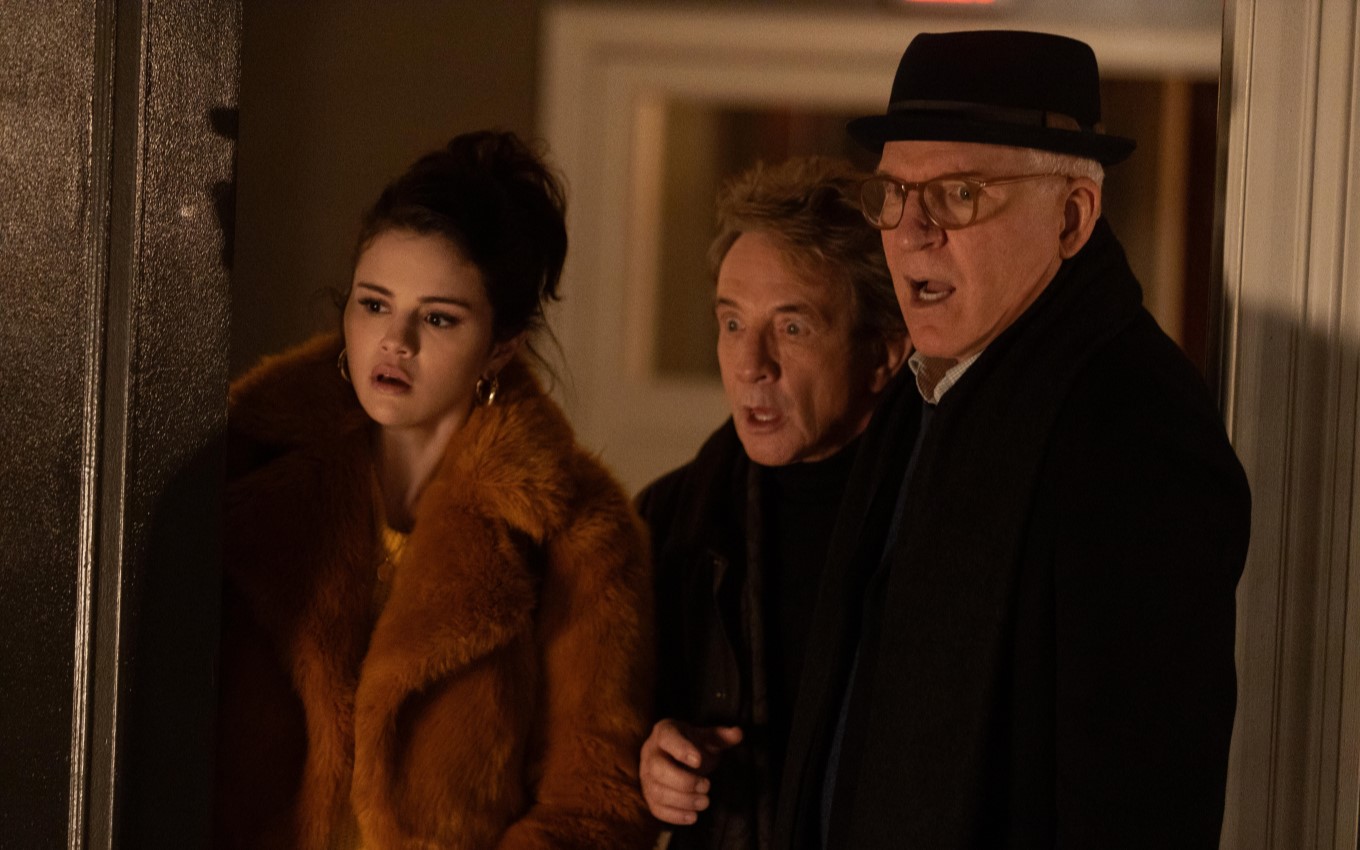 Star+ arrived in Brazil on Tuesday (31) with an interesting news: Only Murders in the Building. Starring Selena Gomez, Martin Short and Steve Martin, the new comedy with a mystery twist brings the unlikely trio together to solve a horrific murder.
The plot starts off in a shocking way. Two months into the future, Mabel (Selena) is next to a corpse and smeared with blood. Oliver (Short) and Charles (Steve Martin) appear on the scene and are shocked by the situation. The young woman tries to explain herself, but the story goes back in time to the moment they met.
In the Star+ series, the protagonists live in the same building. With different views on New York, the characters have very different personalities. The friendship between the three seems unlikely. But after evacuating the building, the trio have to settle down at the same table in a restaurant. At this point, they've become friends, because they discover something in common — they all like the same podcast about a murder mystery.
Upon returning to the building, they run into the police. The detective declares the case to be a suicide, but mystery fans don't believe it and decide to start their own investigation. They try to get to know each other better, but each of the protagonists hides something about their past.
Oliver is broke and refuses to change his lifestyle. To turn things around, he suggests that the new friends create a podcast about the murder in their building. And, like the series, the audio is called Only Murders in the Building.
Charles, a famous actor from the 1990s, tells his friends that he was always alone. But it implies that he had a relationship not too long ago.
Finally, the youngest of the trio lives alone in a large and expensive apartment in New York. Mabel claims to be renovating the apartment for her aunt, which may be a lie, since she didn't tell the truth about her relationship with the murdered boy. They were great friends, but something changed.
With a fun and unusual dynamic, the series already has the first three episodes available on Star+. Every Tuesday a new chapter will be added to the streaming platform.
Watch the subtitled trailer for Only Murders in the Building below:
.