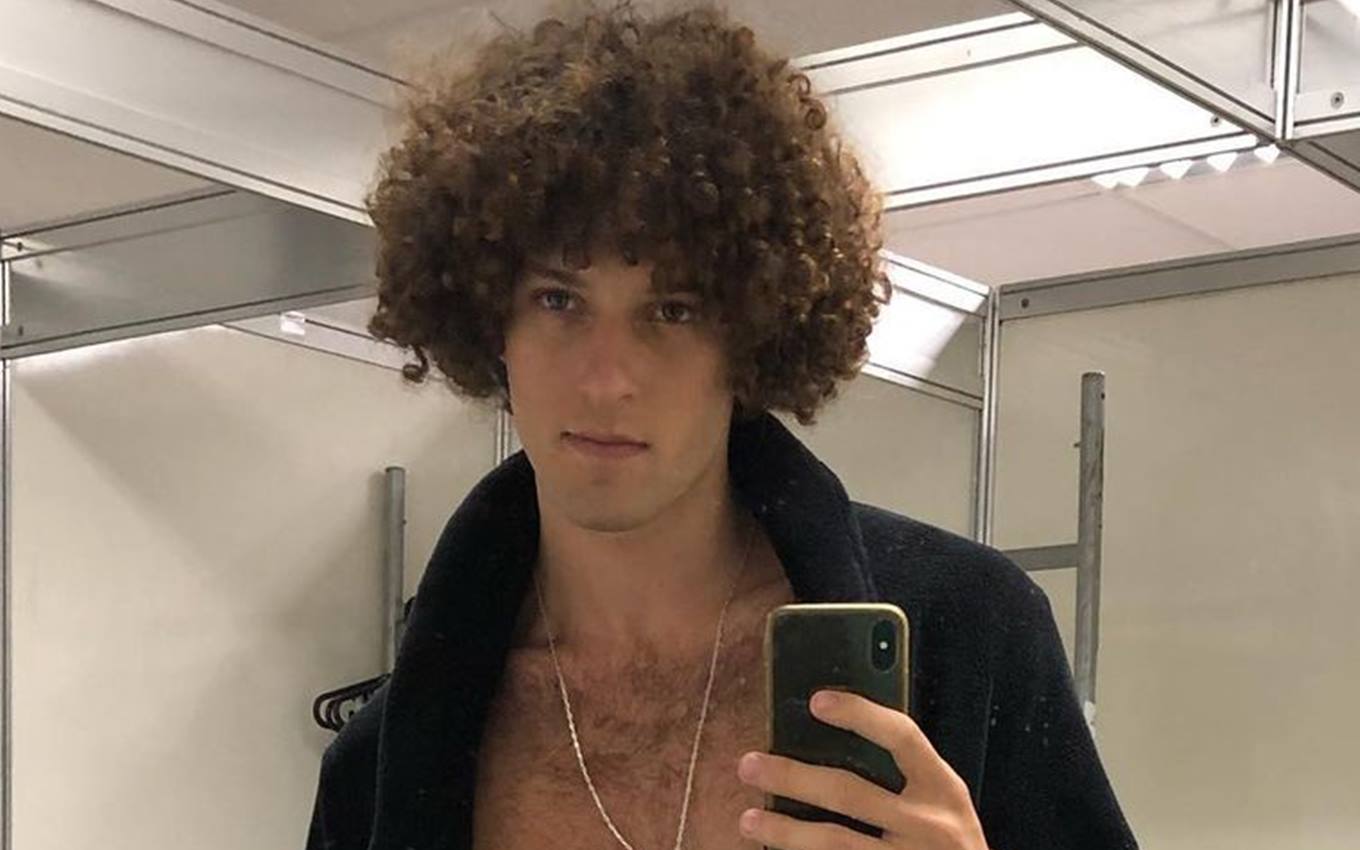 Fired from Secret Truths 2 after being accused of assault by an ex-girlfriend, João Gana stated that she was jealous of the scenes in the novel by Walcyr Carrasco. This Monday (9), the actor presented his version of the case and said he was a victim.
"She saw my script, saw that there were very hot scenes, and the jealousy was increasing. I decided not to have a relationship with her anymore, because it was getting in the way of my professional side. I always thought that when the personal side interferes with the professional , I think it's right to put a stop to the relationship," commented Ghana in an interview with journalist Alessandro Lo-Bianco.
During the chat with the columnist of A Tarde É Sua (RedeTV!), the model said that he was attacked by his ex-girlfriend, who did not have his name disclosed. "She came at me, she started filming the fights. I went through psychological torture, she got me mad, I was very nervous about the whole situation [por estar com Covid-19]", he pointed out.
"The fights started out of jealousy on her part, she thought I was going to leave her somehow, that she was going to relate to others there, in my work. She always wanted me to post photos and videos with her, but I didn't do it because I didn't I knew if our relationship was going to work out, I wanted to wait. She started to be very jealous and it got worse," said the actor.
Ghana was one of the releases of the soap opera's new season. However, after the complaint, the actor was replaced by Bruno Montaleone, who will be responsible for giving life to the prostitute Matheus.
Check out the interview:
---
Subscribe to the channel TV news on YouTube to check out our daily newsletters, interviews and live videos
.