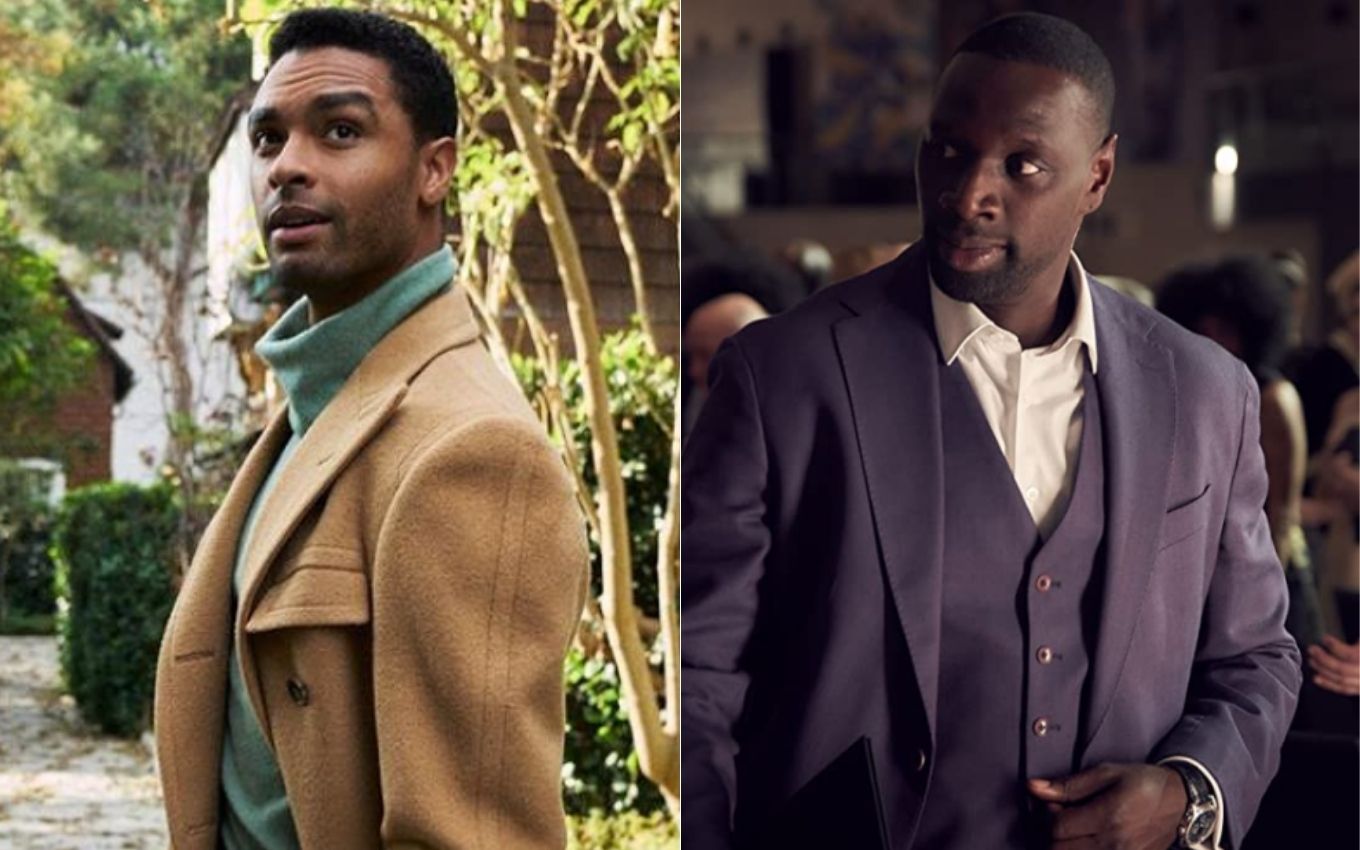 Regé-Jean Page, the Duke of Hastings of Bridgerton, has defined his next starring role after leaving the Netflix phenomenon series. The actor will star in and produce a remake of The Saint (1962-1969), an attraction similar to that of Lupin, another success of the streaming service.
Like Lupin, whose protagonist played by Omar Sy is a reimagining of the character Arsène Lupin, created in the books written by Maurice Leblanc (1864-1941), The Saint is based on the literary series started in the 1920s written by Leslie Charteris (1907-1993). ), centered on Simon Templar, a professional thief who carries out scams across Europe.
According to information from The Hollywood Reporter, Page's name was studied by Paramount since he emerged as a Bridgerton star. Upon announcing that he would not return for the second season of the series, the actor was approached to head up some studio project.
Kwame Kwei-Armah, best known for his work in theater plays in the United States, was called by the studio to write the screenplay for the feature. Until 2020, Dexter Fletcher (Rocketman) was tipped to direct the film, but his involvement in the project has not been confirmed by Paramount.
The success of Charteris' books have made Simon Templar an icon among Americans, who have become accustomed to seeing the character in comics and advertising campaigns. His most famous incarnation was that of ex-007 Roger Moore (1927-2017), who starred in The Saint series over six seasons.
In 1997, Val Kilmer (Batman Forever) headlined the cast of the movie of the same name, which would go on to get a reboot in 2017 straight to TV, with Adam Rayner (Superman & Lois) in the lead role.
The Saint is not Page's first project at Paramount. He is cast in the new Dungeons & Dragons movie alongside Chris Pine (Star Trek), Michelle Rodriguez (The Fast & The Furious) and Justice Smith (Pokemon: Detective Pikachu).
Despite being outside the Bridgerton cast, Page was also asked for another project within Netflix. He will be in The Gray Man, a new action franchise created by the Russian brothers (Avengers: Ultimatum) which will star Chris Evans, Ryan Gosling and Wagner Moura.
.