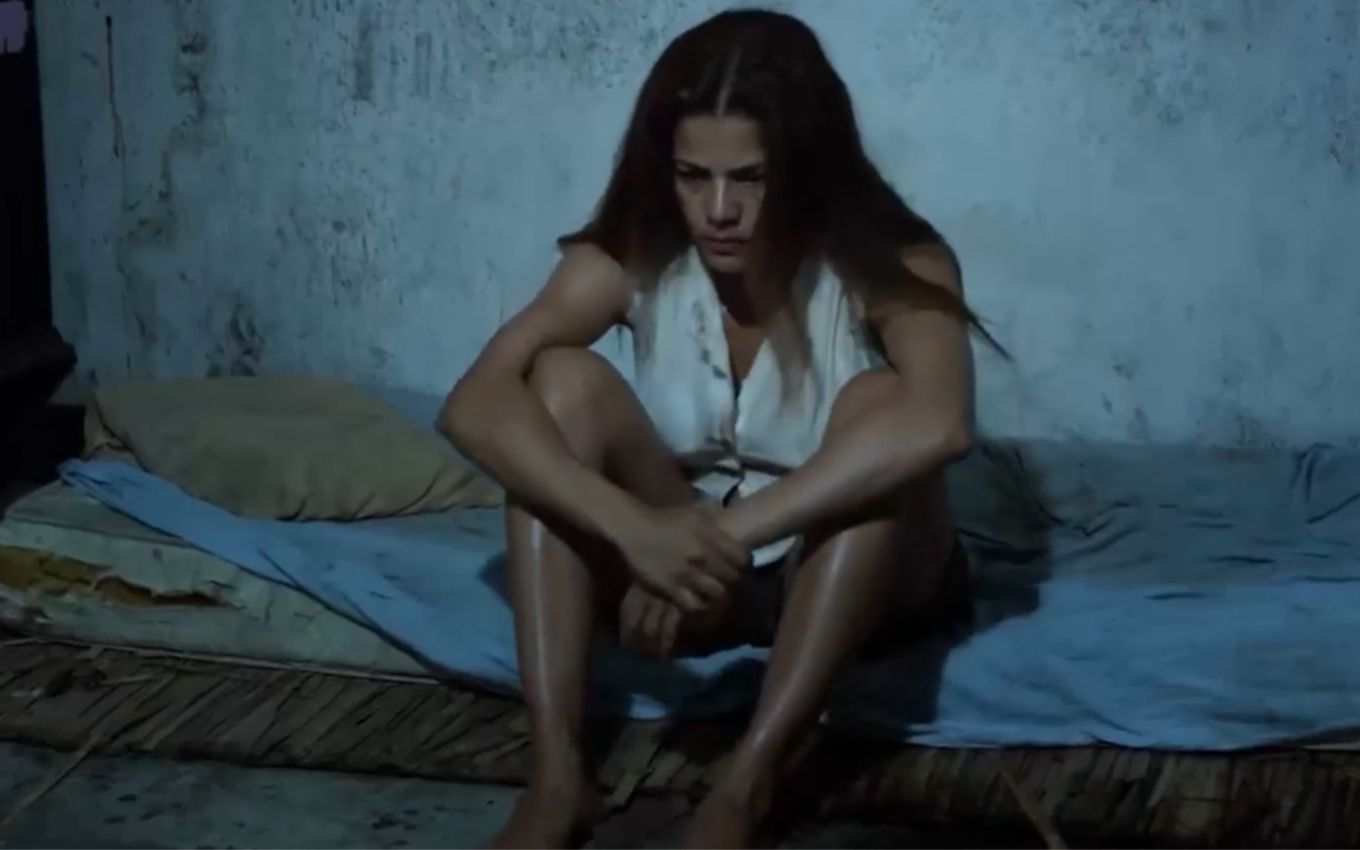 Without a contract with Globo since 2015 and without acting in soap operas since a small participation in Summer 90 (2019), actress Nívea Stelmann returns to be the star of a national production in Tormento (2021), a film by director Ricardo Rama that reaches the platforms digital services from Brazil this Thursday (1st).
In the feature, she plays Débora, a successful lawyer from Rio de Janeiro, in love with her family. One night, she leaves her daughter, still a baby, in the care of the nanny to leave the house. Before getting into the car, however, she is surrendered by a mysterious man who kidnaps her and takes her hostage to her home.
Locked in the basement of the unknown, Débora is brutally raped. Her state of shock and the size of the man prevent her from struggling and trying to escape. With the director's camera all the time focused on your face, it is inevitable not to feel your pain and anguish.
After the initial moments of the protagonist's imprisonment, the film finally reveals to us the identity of the predator. It is Alberto Divino (Luiz Guilherme), announcer of a radio station in Rio and presenter of a dawn program that gives loving advice.
For society, Divino is an ordinary and lonely guy, but polite to everyone. His thick voice captivates listeners, and his ex-wife and daughter wish that he would find someone not to spend the remnants of his single days. In his privacy, however, he shows himself to be a cold and calculating psychopath, without any remorse for what he does to his victims.
The predator treats Deborah like a trophy. As time goes by, Divino keeps the newspaper clippings that talk about the attorney's disappearance, always doing so with a smile on his face. Stuck in the basement, the protagonist counts her days with scratches on the wall, without any prospect of freedom.
The lean cast and the few scenarios presented in Tormento give the impression of having been a film shot in the midst of the Covid-19 pandemic, but Ricardo Rama and his team finished the production in 2015. With few characters, the focus of the feature is entirely in the relationship between the predator and its victim.
Débora stands out from many previous works by Nívea. For much of the film, the 47-year-old actress is locked up in the back of the house, and her expressions are always of pain and despair. Always with tears in her eyes and an empty look, the character hardly remembers the vigorous young women she played in her early career.
In addition to Nívea and Guilherme, the cast also has Lu Grimaldi, Yana Sardenberg and Nill Marcondes. Torment is available on the Now, Vivo Play, Sky, iTunes, Google Play and Microsoft platforms.
Watch the trailer below:
.