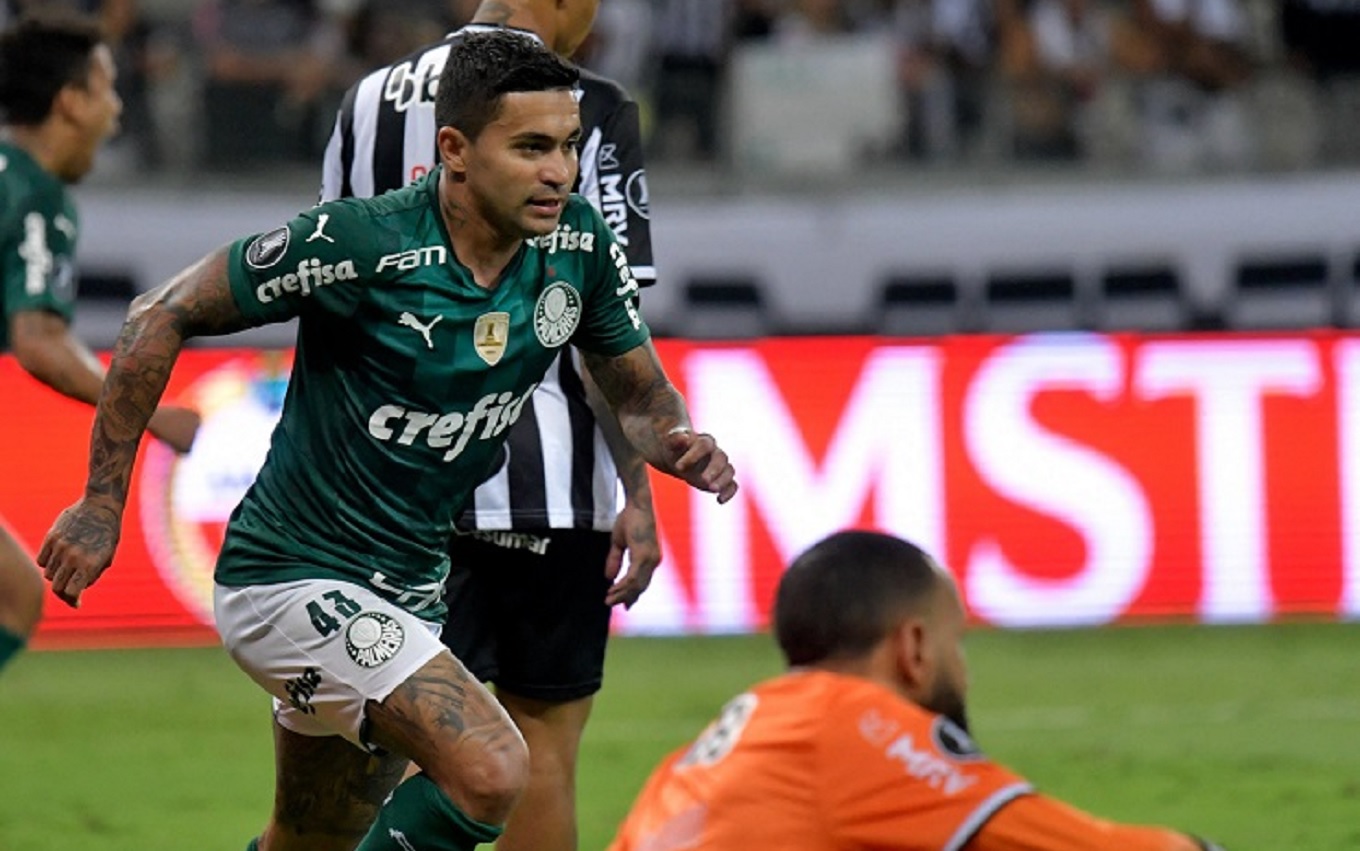 For the first time in the 2021 season, SBT managed to reach audience leadership in São Paulo with Libertadores da América. With the classification of Palmeiras for the final of the continental competition, in a game against Atlético Mineiro this Tuesday (28), Silvio Santos' broadcaster beat The Masked Singer Brasil and reached 21 peak points. The match ended 1-1, a result that favored the São Paulo team.
According to previous data obtained by the TV news, the match narrated by Téo José with comments from Mauro Beting, Washington Coração Valente and Nadine Basttos scored an average of 18 points between 9:30 pm and 11:26 pm. On average, Globo registered 21.7 points with Império and The Masked Singer Brasil. Record scored 8.3 with the trip Genesis, Quem Chama o Coração and A Fazenda 13.
The big feat of the match was to take first place against the masked attraction presented by Ivete Sangalo. In the direct confrontation, between 22:31 and 23:24, SBT obtained 20.2 points, against 16.1 for Globo. At the peak, SBT achieved a difference of almost seven points, nailing 21.0 points against 14.3 for the Rio station.
Even in the first half, SBT managed to get a good number, going head-to-head with the nine o'clock soap opera, the product that usually has the highest rating on Brazilian television. Between 9:30 pm and 10:18 pm, SBT scored 16.2 points against 26.3 for Globo and 9.4 for Record.
Across Brazil, SBT also reached the leadership in almost all capitals measured by Ibope, with the exception of Rio de Janeiro and Recife. In Belo Horizonte, SBT achieved the highest audience in 2021 with the match, reaching peaks of 27 points.
In addition to SBT, Palmeiras x Atlético Mineiro was also shown by Conmebol TV. Disney had a special pre-game of the match on ESPN Brazil with SportsCenter Noite and managed to be the leader in pay TV with an average of 1.6 point in the Ibope PNT of pay TV.
The Libertadores final takes place on November 27, a Saturday afternoon. SBT and Fox Sports air the game.
.